Beef brisket is the iconic barbecue meat. Pitmasters around the world prides themselves on their prized briskets, and you can too with our dedicated hub to the world's best cut of beef. Find out everything that goes into the perfect plate of brisket with our how-to guides, easy recipes, and in-depth gear reviews.
---
---
RECIPES
Get straight into smoking the perfect cut of BBQ meat with our brisket recipes, leftover ideas, and beef meat prep tutorials.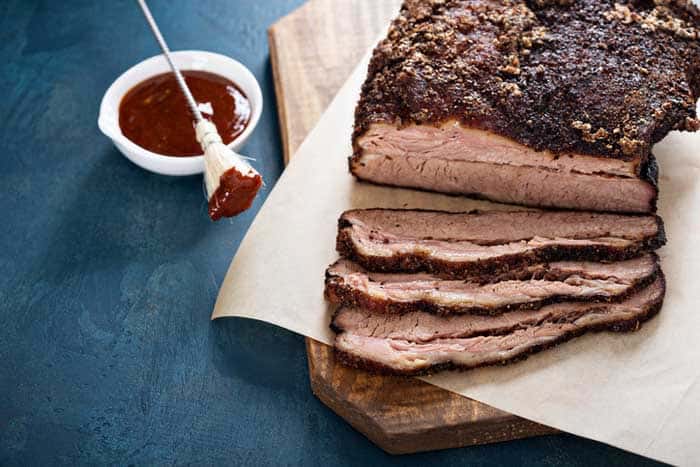 Want to cook one of the barbecue world's most iconic meats? Get ready for the perfect cut of beef with our beautiful and traditional smoked brisket recipe.
The Aaron Franklin method for smoking brisket has become one of the world's most beloved barbecue techniques. Learn how to make one of the world's best smoked brisket recipes today!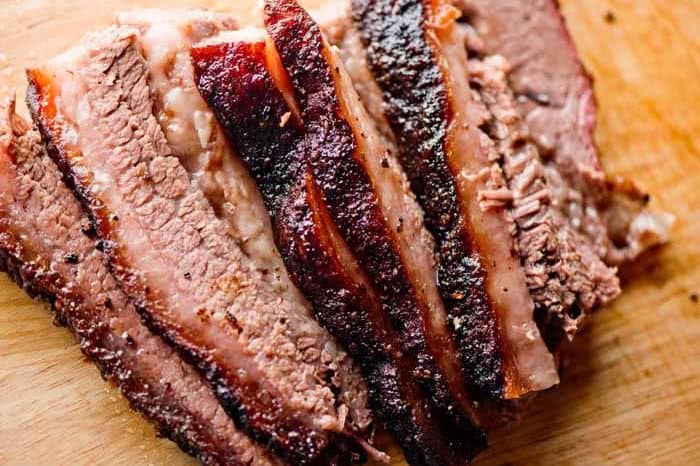 Smoked brisket is one of barbecue's best meats. The good news is that you can replicate the tender and juicy beef flavors of traditional charcoal BBQ in other backyard cookers. From the best woods to delicious rubs, find out everything you need to know with our guide on how to smoke brisket in an electric smoker.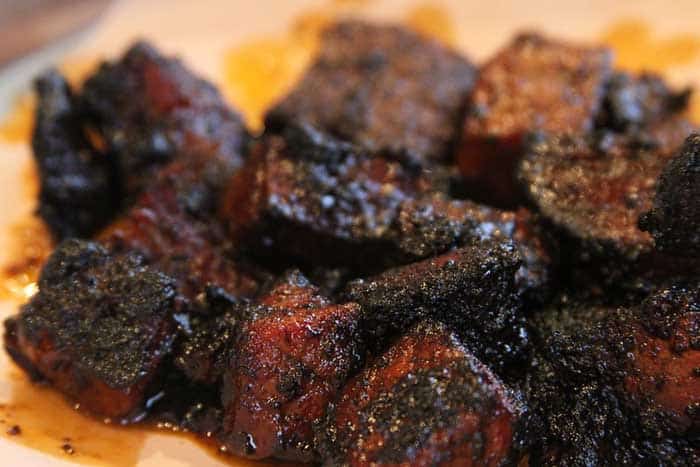 These perfect BBQ brisket burnt ends are sticky, juicy, and saucy. They make the most of the best part of the brisket, and are soft and melt-in-your-mouth delicious.
Brisket doesn't always need to be enjoyed fresh off the smoker. From empanadas to BBQ sandwiches, these mouth-watering leftover brisket recipe ideas will have you rustling something up in double time.
Injecting marinade into your brisket is one of the best ways to improve the moisture, texture, and flavor of your barbecued beef. Find out everything you need to know about making the best brisket injection marinade with our tutorial and recipe.
Pastrami was originally a means of preserving meat, but is now enjoyed as a meat in its own right. Perfect in sandwiches or even served alone, it's one of the best ways to enjoy a brisket flat. Find out everything you need to know with our smoked pastrami recipe.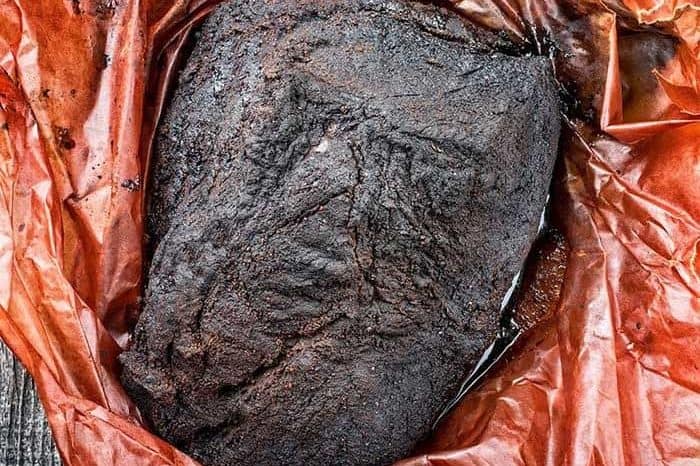 The best way ensuring moist and juicy barbecue brisket, it's easy to see why using the Texas Crutch is one of the BBQ world's most popular methods for smoking brisket. Find out everything you need to know with our guide and Texas Crutch Brisket recipe.
MEAT GUIDES AND TIPS
Brisket needs to be handled and prepared perfectly for the best results. From trimming to wrapping, here's everything you need to know to get the most out of your barbecued beef.
Getting the preparation just right isn't easy, and slicing the meat into even, tender strips is much harder than it sounds. It can be done though, and in my guide today I'm here to walk you through exactly how to cut brisket.
Brisket is tender and rich in flavor when fresh off the BBQ smoker, but leftovers can often be dry and bland. Here are six easy methods to reheating beef brisket that keep it tender and delicious.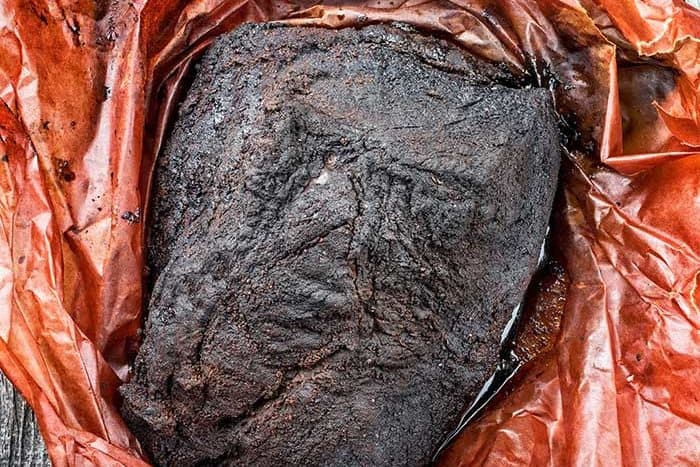 One of the things that makes it so difficult to get to grips with is that it can be a struggle to bring it to temperature while also preventing it from going dry. One of the ways that we can get around this is by wrapping it. But when should we wrap brisket? At what temperature? And what with?
One of the many things I love about barbecue is that there is always debate about the best way of doing things. Arguments over smoking temperatures, meat preparation, and food serving have raged for years. The short answer flies in the face in a lot of mythology around fat rendering and retention.
Tri tips and briskets are considered to be among the best cuts of beef for smoking. Here's everything you need to know about the differences with our BBQ smoking guide.
GEAR AND SEASONINGS
Take things to the next level with our essential gear guides. Elevate those brisket juices and flavors with the best smoking woods and rubs, and upgrade your smoker with the best tools for the job.
To get the very best possible results it's important to pick the right wood to smoke with it. But with a lot of varieties of wood out there, how should you know what to choose? Here are my top 7 picks for the best wood for smoking brisket.
Getting a good brisket knife is the best way to ensure that your barbecue smoked beef is perfectly sliced once it's time to serve. Here are five knives that will ensure that you cut your prized meat flawlessly time after time.
The best brisket rubs to buy today. Amazing BBQ seasonings to take your beef brisket to the next level. Award-winning rubs to buy online.