This chipotle BBQ sauce is delicious and couldn't be easier to make. It strikes the perfect balance between spicy and sweet and takes no time to make.
I'm a bit of a homemade barbecue sauce fiend. I love making up different concoctions in my lab (by 'lab' I mean my little corner of the kitchen), where I try to strike the perfect balance of smokey, sweet, and spicy.
And with this chipotle BBQ sauce recipe, I might just have done it. Like with any good BBQ sauce, it goes so well with so many different types of grilled food.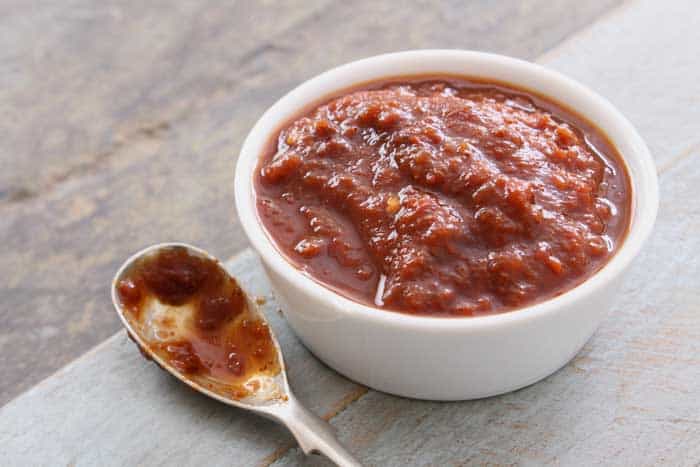 I've had it with chicken, pulled pork, brisket, burgers… You name it. And each time it matches superbly.

It has a flavor profile that should suit a lot of BBQ fans. It has a little kick of spice without being too much, and it has a deep flavor to it provided by the chipotle.
Here are some quick tips to help you get the most out of your homemade chipotle BBQ sauce.
This recipe is easy to customize in line with your personal preferences for spice. I'm a total spice head, so I like a lot of kick. I know not everyone does though so I've tempered this recipe to be softer on spice.
If you want to add a bit more spice, I recommend you do it while the sauce is on a simmer. Only add a little bit at a time, and give it a few minutes to work in before you taste and make a judgment. It's far easier to add spice than it is to dilute it.
While I love homemade condiments, they have a far more limited consumption window before they start to turn. Thanks largely to the lack of any preservatives (trust me, it's good they don't have this). Generally speaking, I wouldn't leave any homemade sauce in the fridge for longer than four days. If you want to freeze it, don't keep it in the freezer for longer than two months.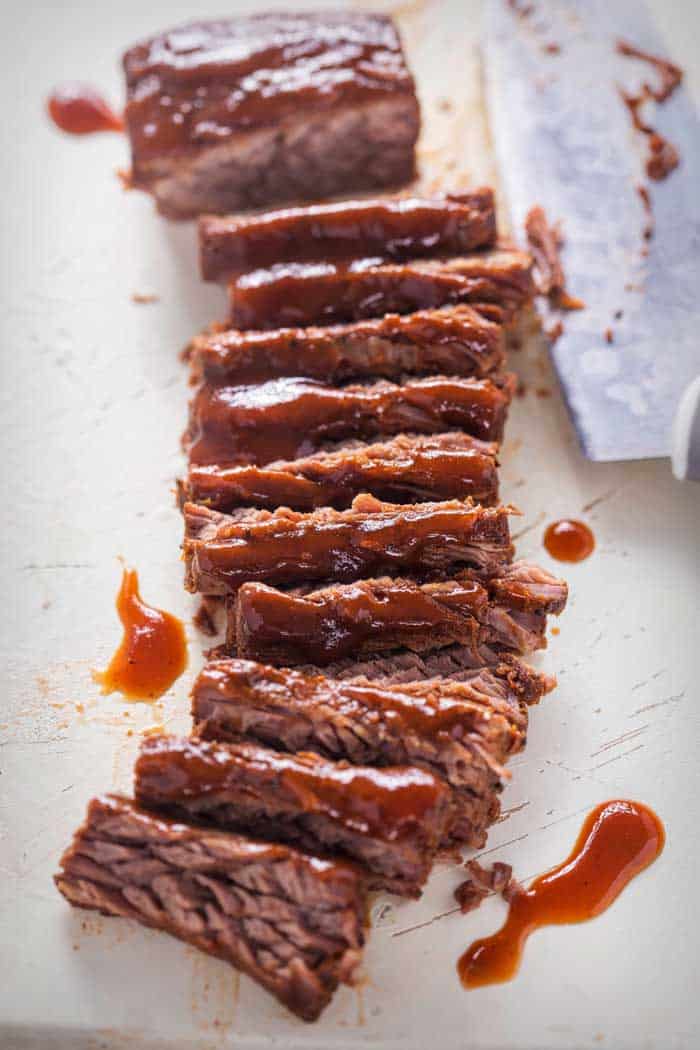 What is Chipotle BBQ Sauce?
As the name suggests, the key ingredient in the sauce is chipotle pepper. These are often made from ripened jalapeño chiles that have been smoked and dried. This gives them an unmistakable flavor completely different from the chiles used in most traditional BBQ sauces, such as the habanero.
Chipotle sauce can come in a few forms, with its most common form similar to mayonnaise. However, chipotle BBQ sauce contains more ketchup and chopped tomatoes to make it more similar to traditional barbecue sauce.
What Does Chipotle BBQ Sauce Taste Like?
Chipotle is easily recognizable thanks to its deep, smoky and spicy flavor profile. The smoky flavors come right from the chili pepper and are used regularly in Mexican cooking.
The combination of its smoky, spicy, and sweet flavors makes chipotle a perfect pepper to base a BBQ sauce around.
What also sets chipotle apart from regular BBQ sauces is its texture. Most recipes – including ours – contain chopped tomatoes, which can have a mouthfeel similar to salsa.