Are you in the market for a new grill and wondering what you should get? Perhaps you've heard great things about the Pit Boss Austin XL and are looking for a comprehensive review. Let us take you through all that you can expect to get with this state of the art grill.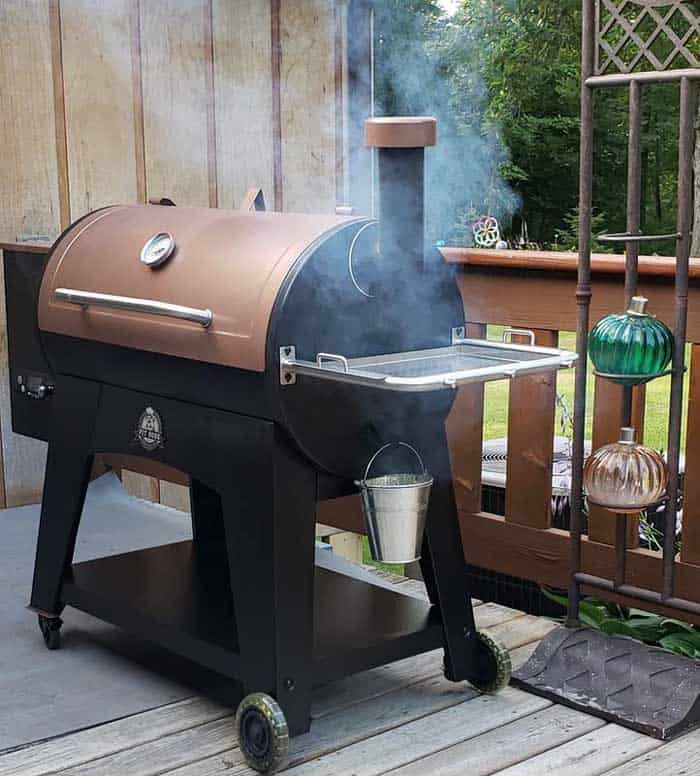 We will look at the cooking space that you can expect, this way; you know how much you can fit in it at one time. We also take a look at what could be made better on it, the accessories that it comes with as well as what it needs to power it. Let's take a look at the Pit Boss Austin XL.
Grill area/cooking space
When you are buying a grill, one of the most important, non-technical things to look for is the cooking surface. Whether you are an expert griller or you don't know much about outdoor cooking. Knowing the size of the cooking space that you have is important because it determines how much food you can cook at once. To put it into perspective, you can grill about 52 burgers at once.
The Pit Boss Austin XL has a large cooking area of about 1 000 square inches. That's a lot of space to make a fantastic spread. The grill is structured in such a way that it has two tiers, and effectively offers you just over 900 square inches to cook on. The large space also means that you don't have to replenish the pellets constantly, there's more than enough room for extra pellets.
Dimensions & size
If you're going to have a massive cooking space, you have to contend with a large unit. The Pit Boss Austin XL stands at 49.25 inches with a depth of 27.75 inches and a width of 53.5 inches. It weighs 179 pounds.
Does it have wifi capability?
Whilst we have come a mighty long way in terms of technology, and what we can control remotely, the Pit Boss Austin XL does not have wifi capability. However, don't despair, you can still make use of third party wireless thermometers, but you cannot control the temperature from a wireless device.
Does it need any add-ons or accessories?
The Pit Boss Austin XL, comes with all that you need, but who doesn't like a few extras right? You can shop for toolsets and the hooks to hang them on. You may also want to get other outdoor cooking utensils such as knives, or cutting boards.
The grill comes with two tiers, and a full led control panel. It also comes with a side shelf, made of stainless steel. The other accessories included are a grease bucket, an insulated blanket, a grill cover, that allows you to keep the grill safe from the outdoor elements, and a foil bucket.
Grill power
How you will power the grill is an important factor to consider. Pellets power the Pit Boss Austin XL. This is a good thing because pellet grills are very easy to use. You won't need to be a grill master to know how to operate it. This machine has a total of 20,700 BTUs.
Durability and construction
This grill has a sturdy construction. It is made to withstand a lot of wear and to also stand against the harsh weather it may face outside. It is made of very heavy-duty steel, and this helps to keep the smoke inside effectively.
The steel, however, needs to be cleaned regularly. It can be prone to rust and as such needs to be kept clean and dry when you are not using it. It is also imperative to protect the steel from the sun, rain, or snow, and you can do this by using the protective cover that you can buy separately.
Other highlights
The Pit Boss Austin XL has several things going for it. It is an all in one outdoor cooking dream. You can grill, bake, cook, smoke, and do so much on the same grill. The fact that it has such a large cooking space is one of the biggest advantages of the grill.
The door has a tight seal on it, keeping smoke in effectively and thereby effectively cooking whatever is under the hood. It's a great smoker and has a minimum temperature setting at 180degrees.
The highest temperature is at 450degrees. That makes for great flame grilling. Because you have such a wide range of temperatures, you would do good, to ensure that you know what temperatures to cook your food on.
A lot of pellet grills do not do well with direct searing. However, this grill does an excellent job of it. It comes equipped with a flame broiler option on the diverter plate which sits above a flame pot. Getting the flame broiler out of the way can activate the flame, which allows you to sear food directly.
Whilst the grill is made of heavy-duty steel; it is easy to move around. Thanks to the wheels on it. This is an important feature if you want to get the grill out of the sun or rain and keep it indoors. Some people decide only to have it outside when they need to use it so that they preserve it.
Cons
It is prone to rust and as such needs to be kept away from moisture when it is not in use
Although it has wheels, they do not fare so well on grass
The grill seems to lose heat when it is cold outside.
Final Verdict
The Pit Boss Austin XL is a great buy because it comes with all the extras that some brands will charge you for. You will enjoy using this all in one outdoor cooker. The convenience of not having to switch out the food you're asking because of lack of space is brilliant!
It makes your life easier, and you don't have to keep opening the lid, thanks to the LED display. This is a fairly priced machine that has a large capacity and is easy to use.
Last update on 2023-11-29 / Affiliate links / Images from Amazon Product Advertising API