Smoked pheasant is delicious game meat that makes for an adventurous alternative to barbecue chicken. Prepared with a wet brine and BBQ dry rub, this apple smoked pheasant recipe is juicy and soaked in flavor!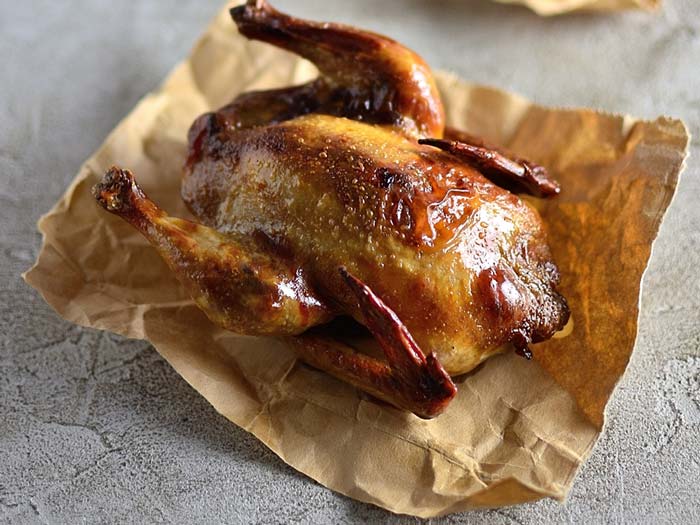 While getting hold of pheasant might be tricky, smoking this wild game recipe isn't. This smoked pheasant recipe can be smoked in just over three hours, making it much quicker than other types of barbecue poultry.
We're going to smoke whole pheasants for simplicity, but you can easily serve these after into breast, wing, or thigh portions.
Because pheasant is game meat, it's leaner than most other cuts of poultry. However, it isn't too dissimilar in structure or taste to chicken, so our approach to smoking will be similar to when we smoke whole chicken.
We're going to use a wet brine to tenderize the meat and help it retain moisture as it smokes. Brining is a typical meat prep stage for many smoking meats but is particularly important with lean meats. By soaking meat in a bath of water, salt and sugar, it tenderizes and reshapes to retain moisture better as it cooks over low and slow heat. The end result is a juicy, delicious bird that's well worth the wait.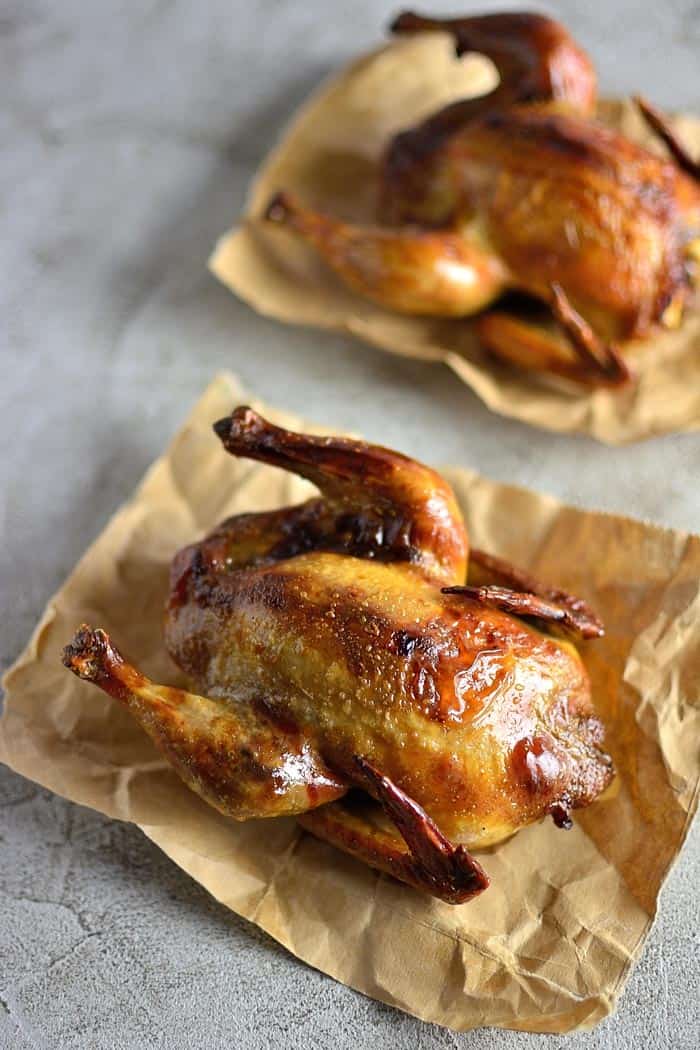 Time & temp
Barbecue pheasant needs to be smoked at 200°F for at least 3 hours, until the internal temperature of the breast has reached 145°F (63°C). The leg or thigh should be closer to 175°F (80°C). Use a meat thermometer to check when the bird is ready.
Best wood for smoking pheasant
When smoking pheasant, it's best to treat it like barbecue chicken. We're taking that approach for brining and meat prep, and our choice of smoking wood is no different.
The best smoking wood is apple, pecan, or cherry. Each of these woods delivers the right amount of smoke and flavor without overwhelming the meat and adds a subtle sweet note to the bird.