South Korea does chicken wings like no other country. Striking the perfect balance between spicy, sweet, smokey and crunchy, these wings will fast become your new favorite.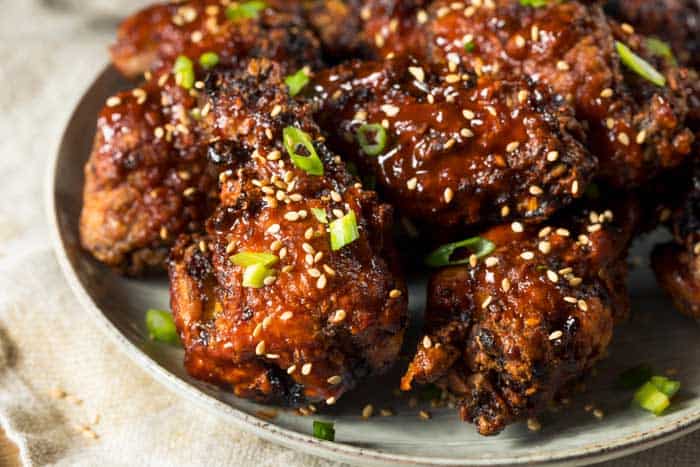 If you haven't made many Korean BBQ dishes before then you might be struck by the sheer number of ingredients needed for the sauce, particularly as a few of them are very specific to Asian cuisine.
I encourage you to try your best to get them as best as possible from your nearest Asian supermarket or online (I'll include some handy Amazon links below).
There are substitutes or alternatives available, but in the case of Korean wings I recommend getting as close to the real deal as possible.
If you don't have a charcoal grill then I can't recommend getting one highly enough. They're nowhere near as expensive as you might think, and even the Weber Kettle (a classic charcoal grill) can be bought at a very fair price on Amazon.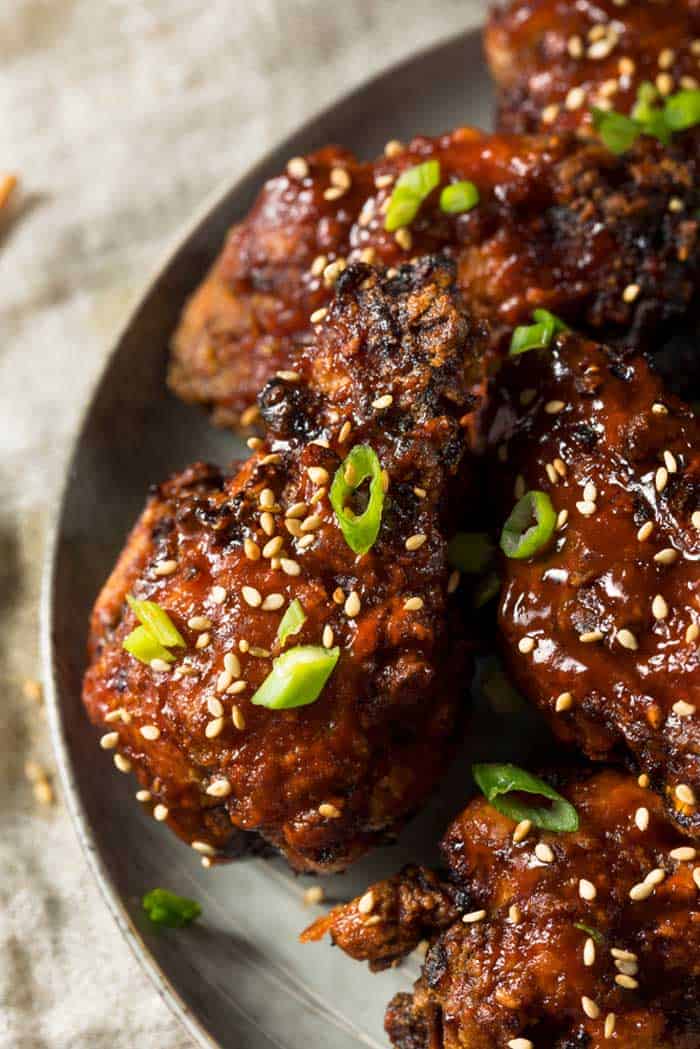 When you set up your grill, remember to set it up for indirect grilling. In short, this is where your coals sit under one half of your grill surface and place your food on the other half.
This'll help effectively turn into your grill chamber into an oven, and prevent the fire from searing your food. I have a guide on how to set up for indirect grilling here.
Ingredient links