BBQ smoking is unlike any other type of meat cooking. Get the barbecue going with our best smoker recipes. From beautiful beef brisket to baby back ribs, and beer can chicken to wood smoked turkey, we have something for all meat lovers.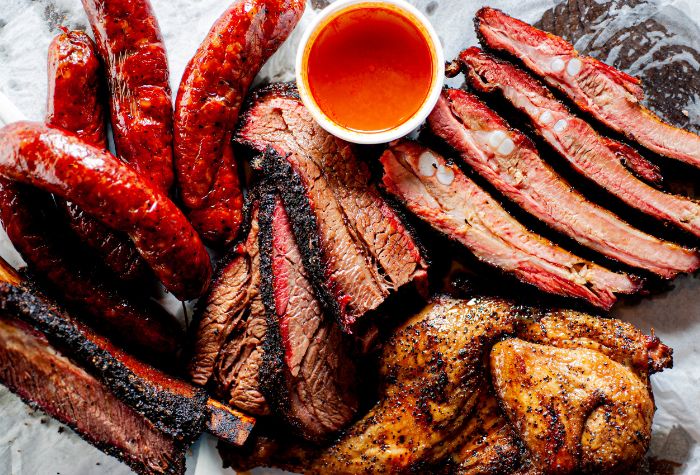 Low and slow barbecue brings the best out of every type of meat. It allows all the fat and juices locked in the meat to render and create unbeatable flavors by cooking it low and slow. There's no other type of cooking quite like it. These 34 amazing smoker recipes are proof of why.
Whole Fresh Ham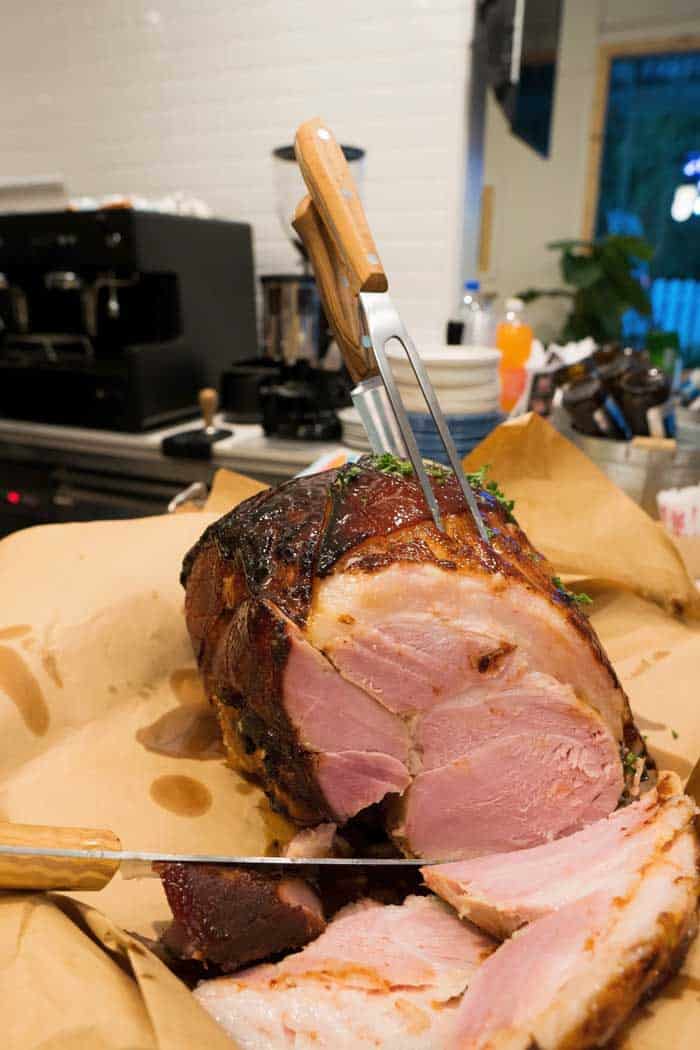 Most pitmasters might immediately reach for beef brisket or chicken, but fresh whole ham needs to have a place on your platter. It's often regarded as holiday meat, but it's perfect for all seasons.
We do our favorite whole ham recipe in three distinct phases. The first is curing, helping it retain its juices and pink color. The next is glazing, to help the surface stay moist. The final stage is smoking, where we enrich the meat with flavor.
If you prefer a glaze on sliced ham, check out our double smoked spiral ham recipe.
Beef Cheek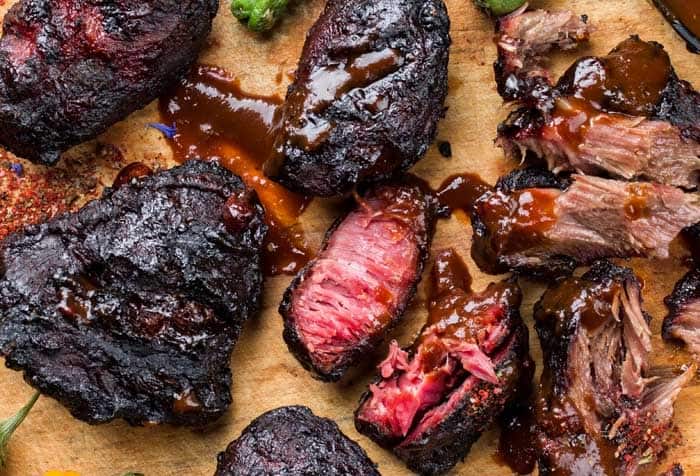 These beautiful 'low and slow' smoked beef cheeks are rich in flavor and have a uniquely tender texture. Perfect for enjoying sliced or pulled as a simple smoked side dish, or as a taco filling.
3-2-1 Ribs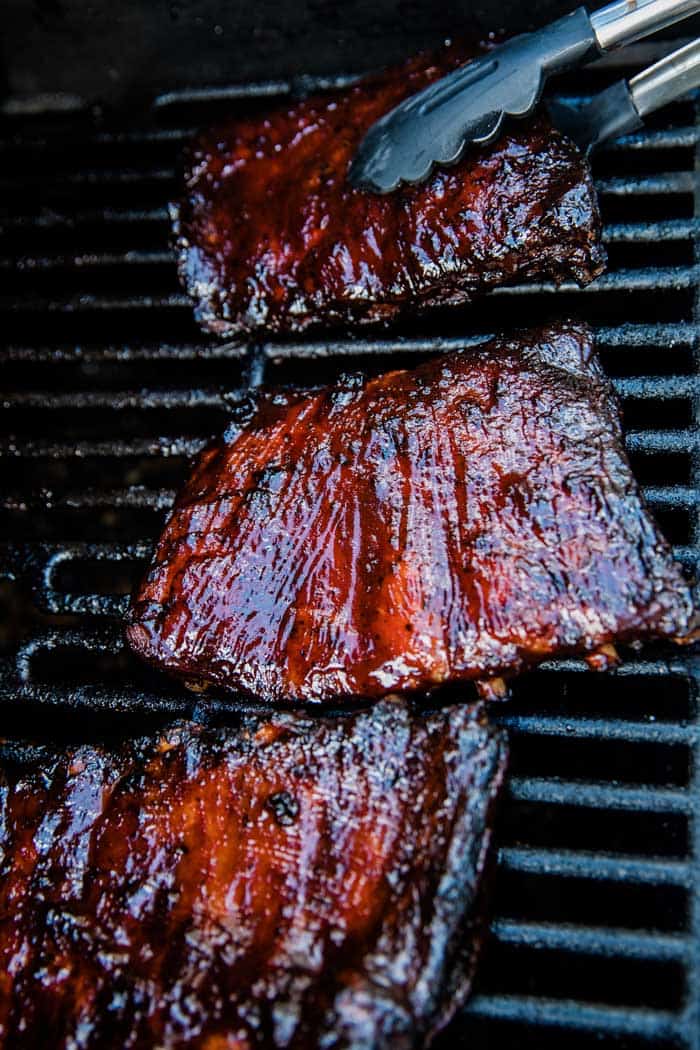 The famous method is a great way to reproduce the fall-off-the-bone BBQ ribs that you love. Broken down into three easy stages, this 3-2-1 rib recipe will become your go-to for your next barbecue rib cook-off.
Beef Short Ribs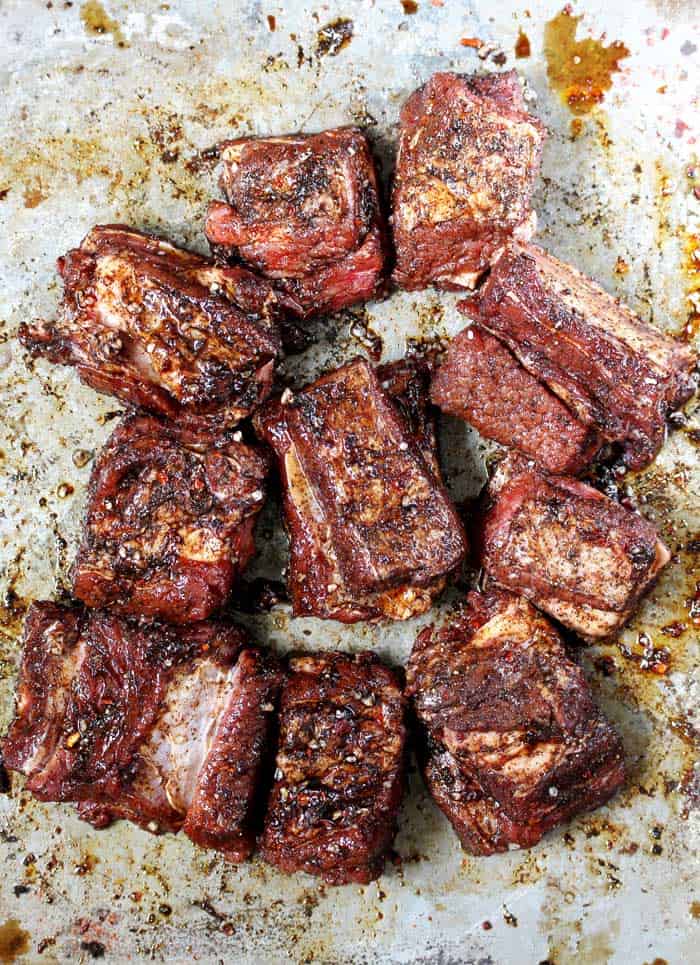 If you get them right, beef short ribs are beautifully tender and delicious and pack in a rich beef flavor that's different from any other type of rib. It might not be beef brisket, but these are a close second. Requiring only salt, BBQ sauce, and beef rub, cooking them from start to finish couldn't be easier.
If you'd like something with a bit more crunch, then try our beautiful pork riblets.
Pellet Smoked Turkey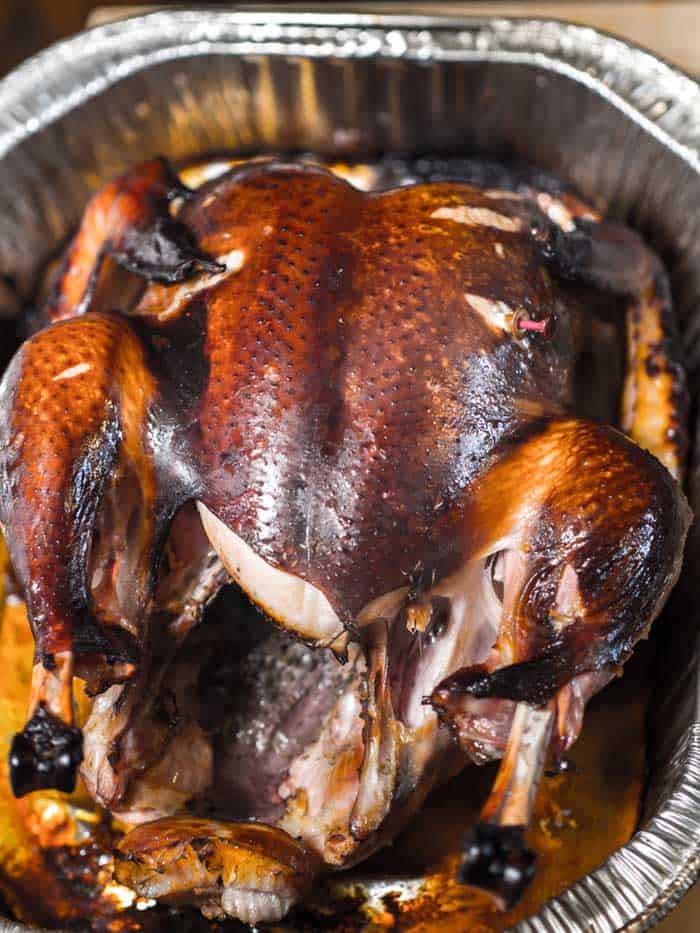 If you've invested in a pellet smoker grill, a new world of meat cooking will be open to you. And this pellet smoked turkey recipe might just be the very best. One of the best things about this recipe is that you don't need any fancy equipment to do it. Just you, your turkey, and your trusted pellet grill.
Trisket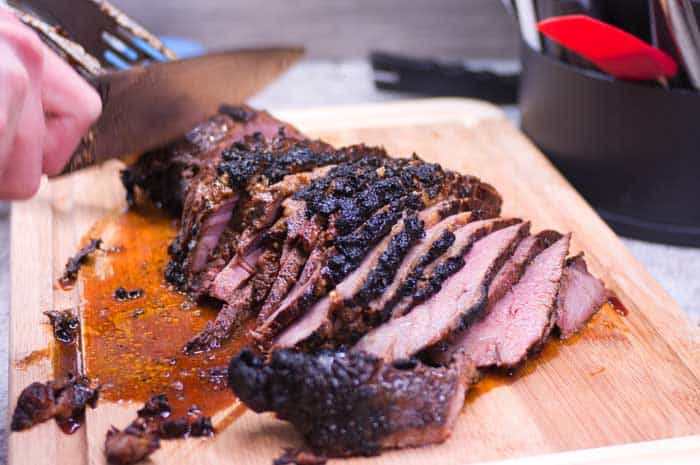 BBQ smoked trisket is a great way to cook beautiful tri-tip in the style of brisket, giving it a beautiful bark. Matched with a good brine and dry rub, this will prove any BBQ party's talking point!
Korean Chicken Wings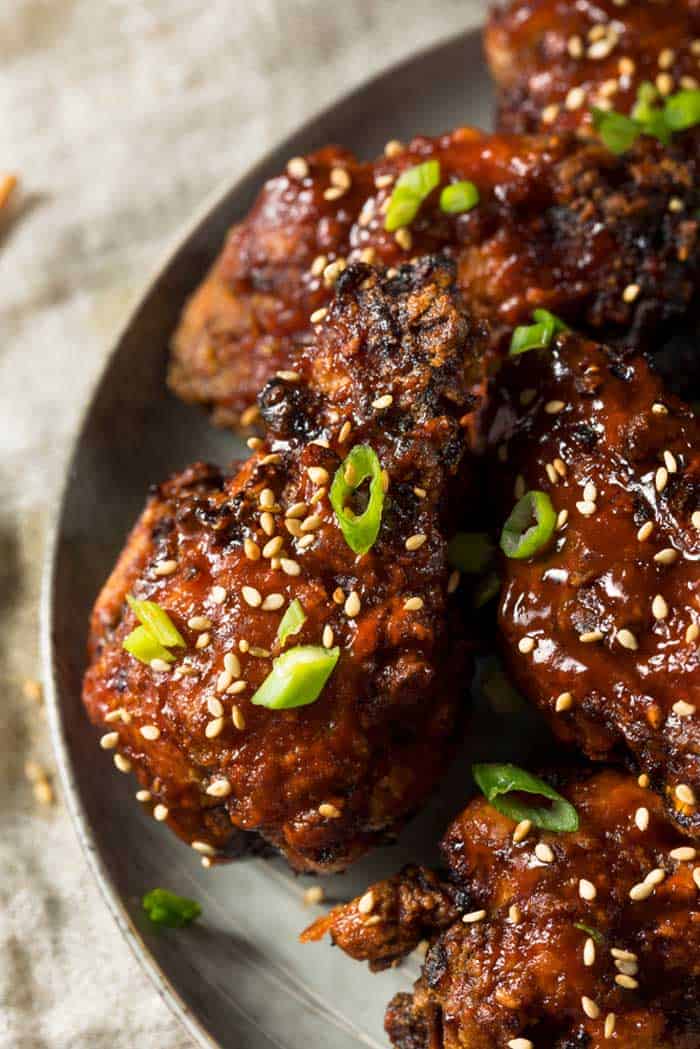 South Korea does chicken wings like no other country, and these are the perfect example of how. Cooked over low heat, these smoked Korean chicken wings combine a delicious mix of spicy, sweet, smokey, and crunchy.
Beef Brisket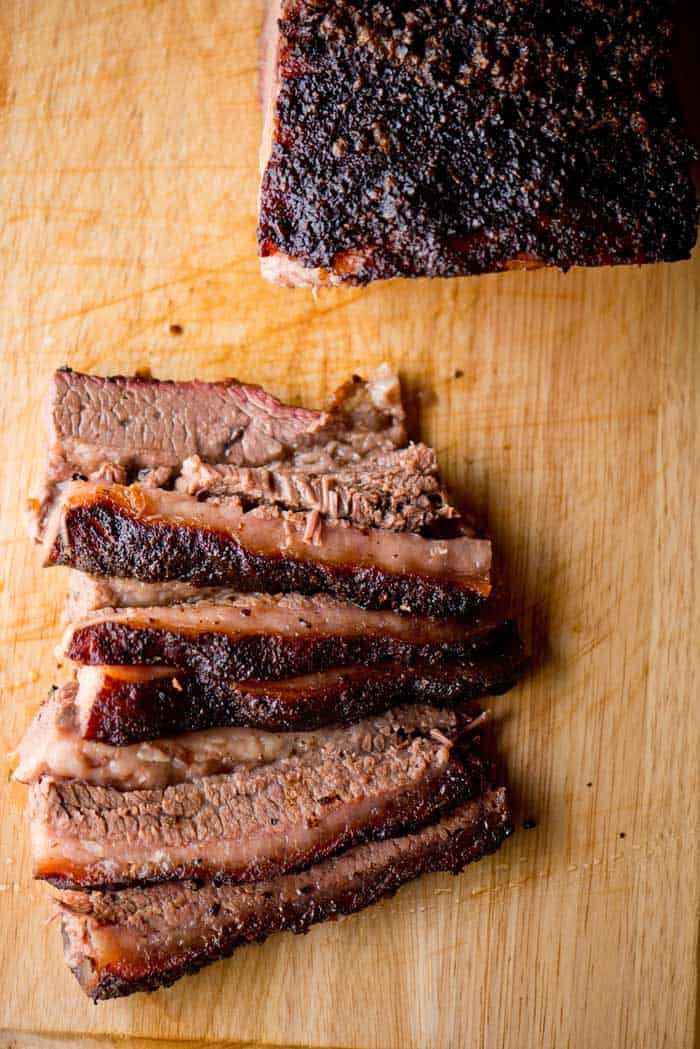 So many factors come together to cook the perfect brisket, from your choice of wood for smoking brisket or the brine you use. Every single one of these choices comes together to help make or break your brisket.
This guide will walk you through everything you need to know and the step-by-step recipe you should follow to cook the best smoked brisket out there.
Chuck Roast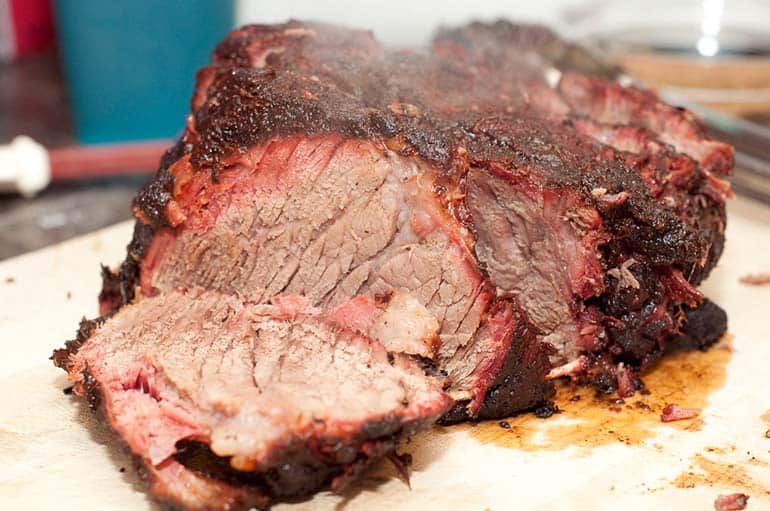 While brisket might be one of the anchors of BBQ smoking, chuck roast is an excellent alternative if you want to cook low and slow without as much effort. Many people think of chuck roast as either an oven or pan-cooked meal, it's incredible prepared in a BBQ smoker.
Just like brisket, smoked chuck roast needs some serious cooking time – over 6 hours – before it becomes tender. But oh boy, is it worth it. Check out my favorite smoked chuck roast recipe here.
Beef Back Ribs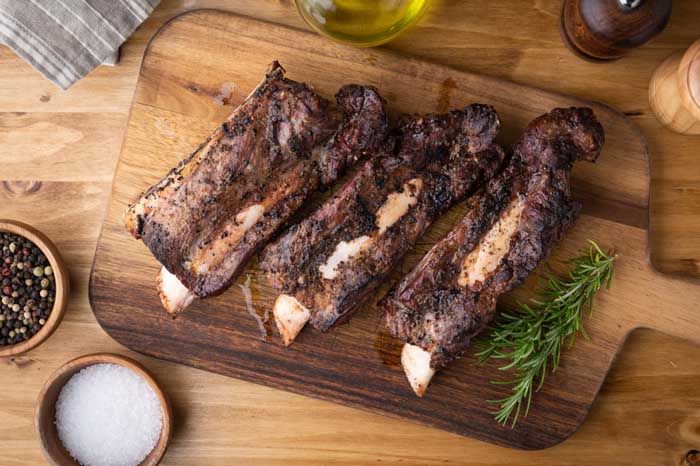 Beef back ribs might not be the first type of smoked ribs you think of when planning a barbecue platter, but once you give these a try, you'll never look back. Served fresh off the smoker, these beef ribs are as tender and juicy as any other cut of barbecue meat. Best of all, they're easy to smoke. Learn how to make them with our smoked beef back ribs recipe.
Chicken Quarters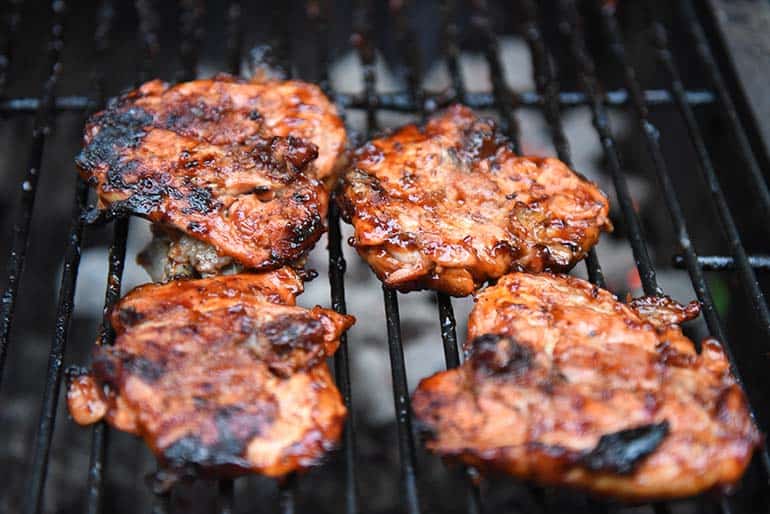 There are few better types of meat than smoked chicken. Melt-off-the-bone goodness in the form of a tender and juicy chicken. Match that with the rich barbecue flavors of an outdoor smoker, and you're onto a winner.
Chicken quarters are perfect for smoking. Unlike chicken breasts, quarters tend to be higher in fat content, which helps them stay perfectly moist as you cook them.
Beer Can Chicken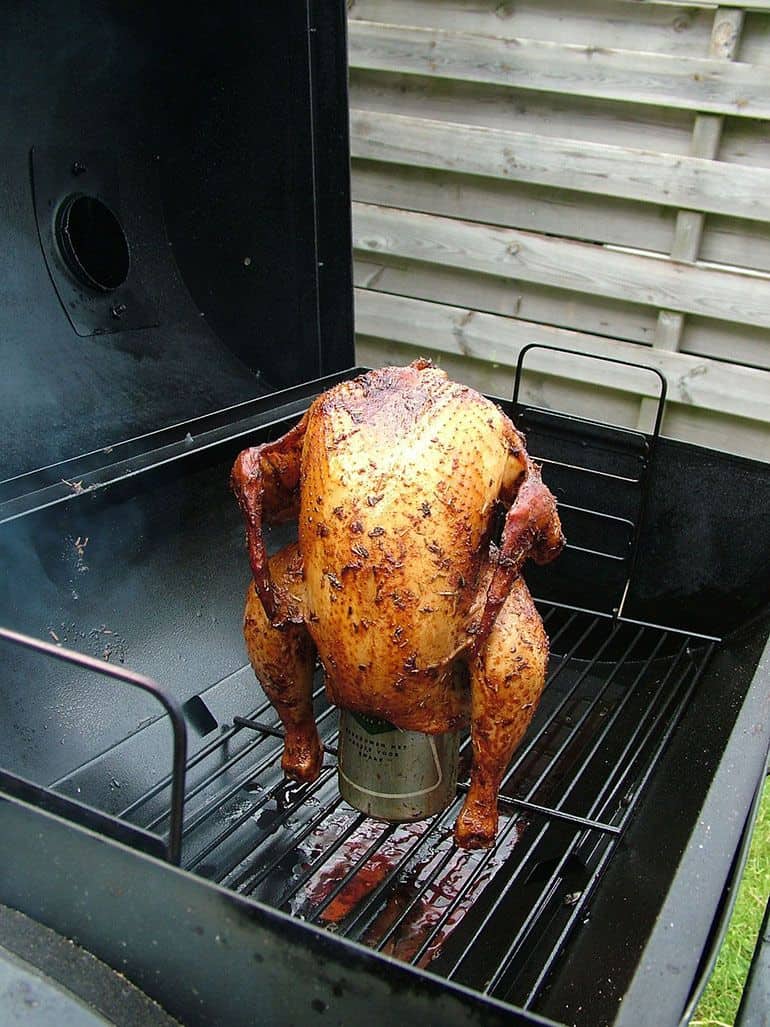 Beer can chicken is a classic barbecue centerpiece that is as iconic for its unusual concept as it is for its flavor. Positioned on your smoker or grill grates by propping an entire chicken up on a half-empty can of beer, the vertical position of the bird ensures even smoke coverage and more efficient cooking around the leg meat.
People dispute the effectiveness of the beer itself (although I would argue that trying it with watery lager or pilsner isn't the fairest test), but one thing can't be disagreed on: BBQ beer can chicken is great for beautiful crispy skin all over. Our smoked beer can chicken matches this with our own homemade dry rub, creating a sweet-but-smoky combination that works to perfection.
Chicken Wings
With their quick cook time and easy meat prep, chicken wings are perfect for barbecue beginners as well as more seasoned pitmasters. When feeding a crowd, this gameday and party classic never fails to please.
One of the best things about chicken wings is how little time they take from scratch. Our smoked chicken wings start with a quick two-hour brine to lock in moisture before just one hour on the smoker to get them up to temperature. You can then either serve them right away or give them a quick sear over direct heat for a beautifully crispy finish.
Texas Style Baby Back Ribs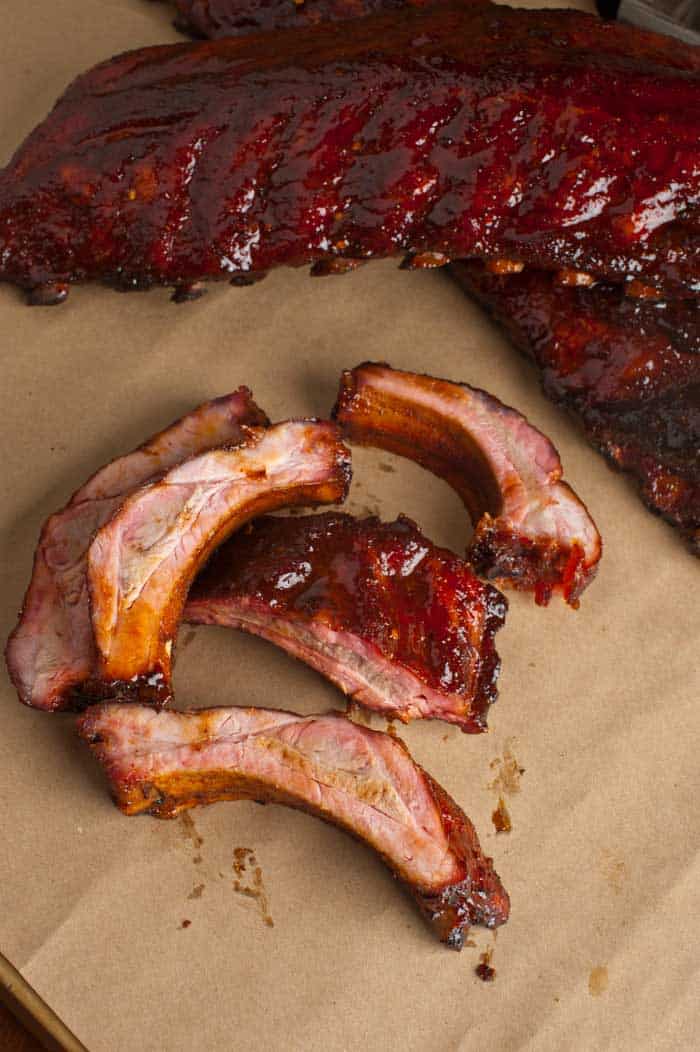 Grilling season calls for a good helping of ribs, and this Texas-style baby back ribs recipe doesn't disappoint. It's a dish that should satisfy any meat lover's cravings using fantastic BBQ rubs, beautiful sauce, and slow grilling.
Chicken Thighs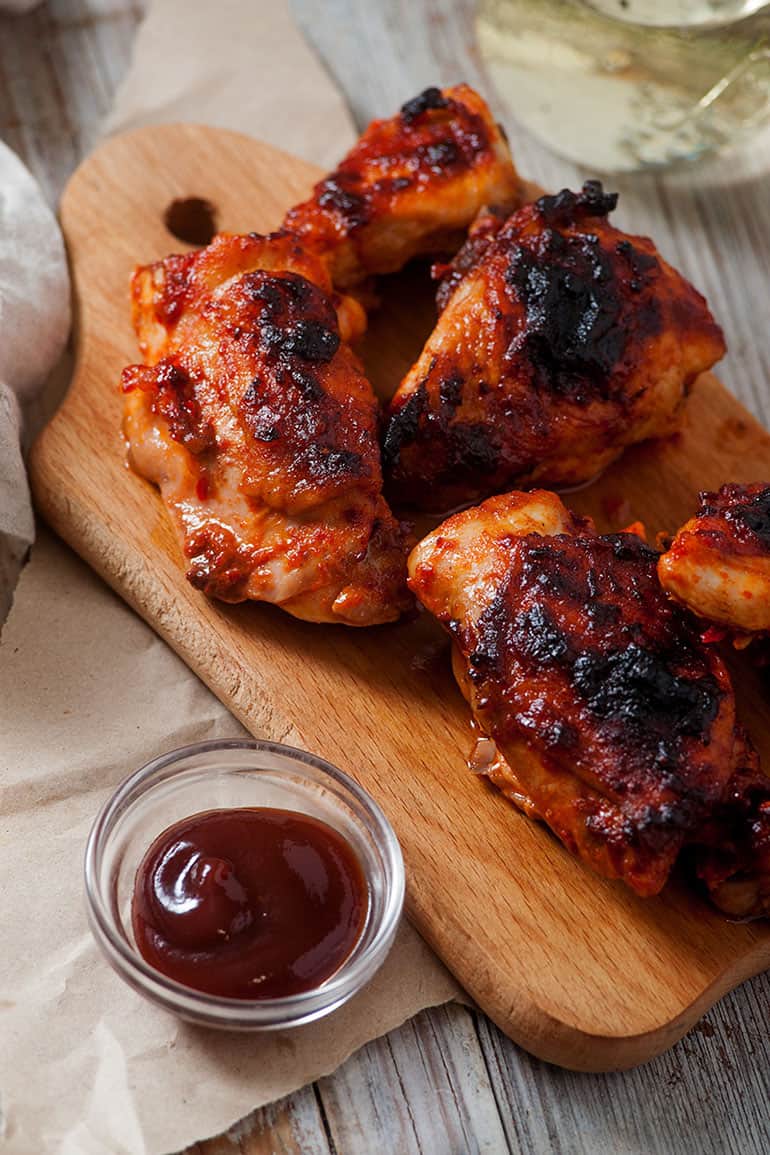 Chicken thighs are underrated. Not only are they much cheaper than wings or legs, but they're also a much darker meat, making them packed full of flavor.
That's not all. They tend to cook much faster than other parts of the bird while still providing a relatively generous amount of meat (especially when compared to parts like chicken wings).
So it's little wonder why this smoked chicken thigh recipe has proved so popular. Their fat content makes them delicious smoked, and they take next to no time at all to cook compared to other types of meat.
Brisket Burnt Ends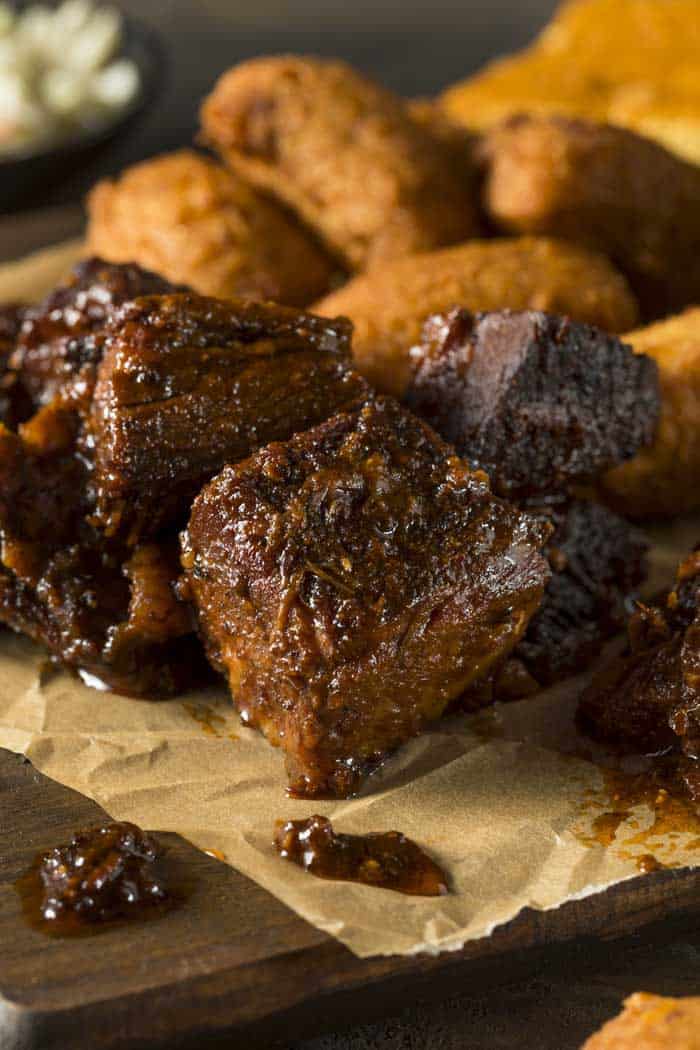 Sticky, juicy sauce, soft burnt ends. Super soft and melt in your mouth delicious. These brisket burnt ends make the most of the best part of the brisket, combined with a delicious smoke and BBQ rub.
Burnt ends come from the fatty point end of the brisket. This contains a lot of marbling, which means that as it cooks, it'll melt away, and that's why these taste so awesome. Slowly rendered fat. So much juice. So much flavor. Delicious.
Turkey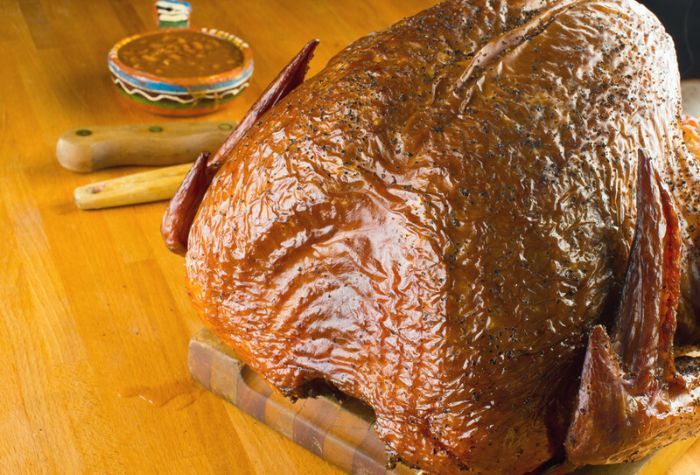 For the perfect BBQ centerpiece for your holiday dinner spread, this smoked turkey is the perfect place to start. Blending tender white meat and crispy skin, there's juiciness and flavor packed into every bite.
King Crab Legs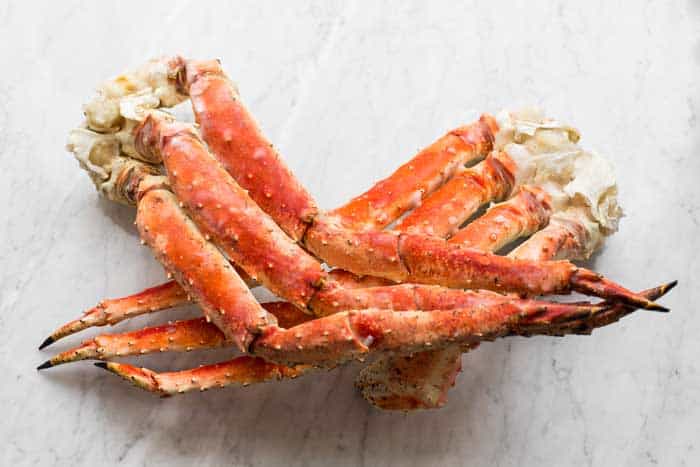 For something adventurous in the summer, try these beautiful smoked crab legs. Basted in a tangy and spicy butter before cooked low and slow over hickory, you won't have anything else like these King crab legs this year.
Beef Jerky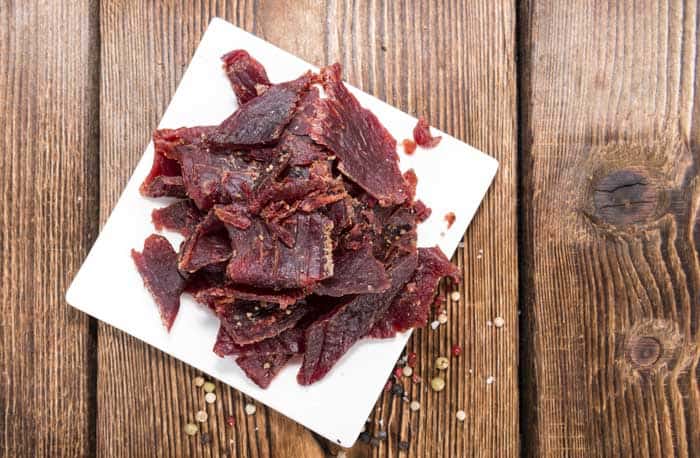 Rejoice, beef jerky fans! One of North America's favorite meat snacks is just as easy to make at home as it is to buy. It's a great snack, and can easily be made in batch so that you have enough to live off for days (maybe even weeks if you're strong-willed enough to have a sense of portion control!)
With little more than a good cut of round steak and a backyard barbecue smoker, you can make your own delicious strips of smoked beef jerky in line with your own tastes. From meat preparation to spice rub, our step-by-step guide is here to show you the easiest way to make homemade jerky.
Pulled Beef
This pulled beef recipe makes use of a beautiful smoked beef chuck roast that gives you a tender and melt-in-your-mouth feel that just can't be beaten.
Prime Rib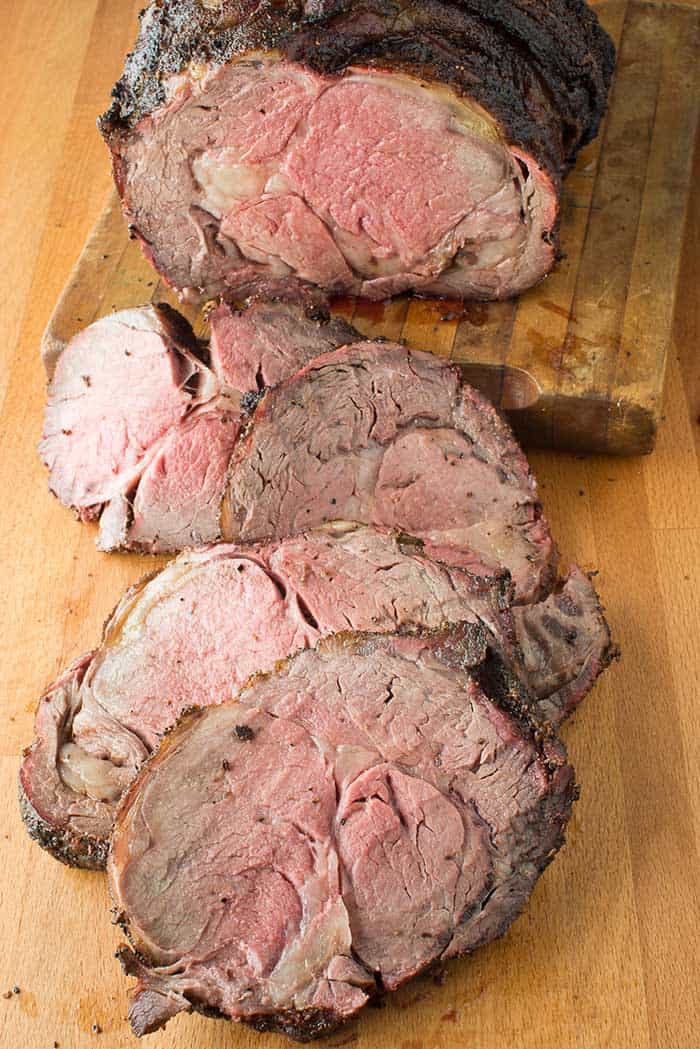 The dark and smoky crust of this delicious barbecue smoked prime rib hides intense flavors that sink deep into each slice. Cooked low and slow over hickory smoke after being prepared with a basic BBQ dry rub, this tender barbecue beef makes a stunning centerpiece for parties or weekends.
Tri-Tip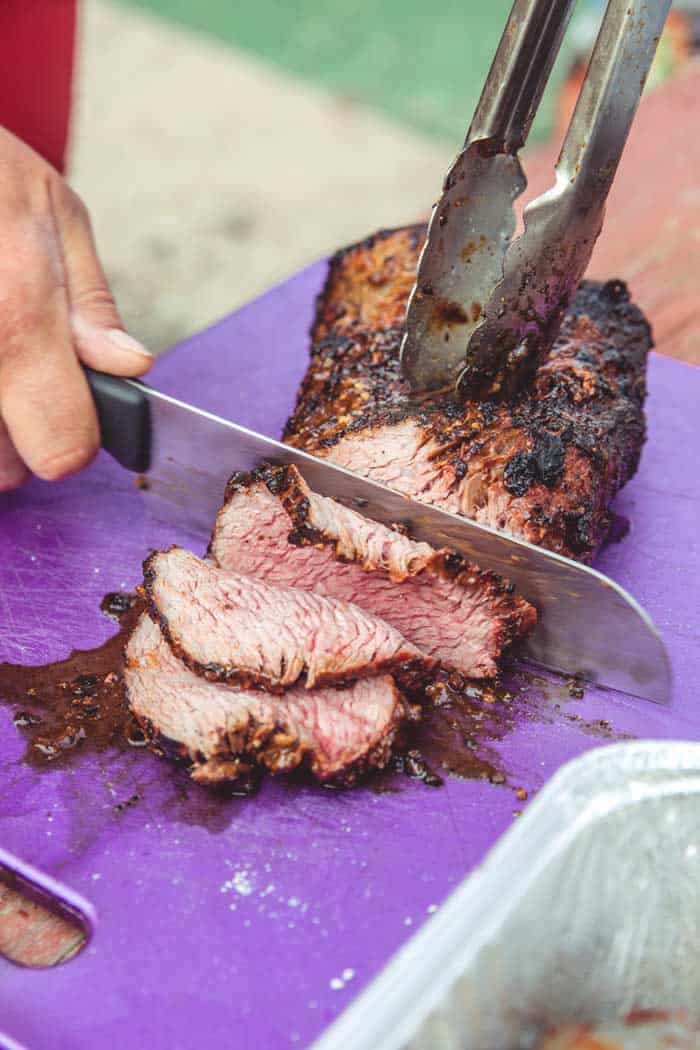 Tri-tip is often neglected in favor of brisket, but it has a lot to offer. Hey, it might even become your new favorite type of steak. If cooked right, it is packed full of flavor and incredibly tender.
This smoked tri-tip recipe calls for low and slow cooking before searing it over high heat for the perfect finish.
Leg of Lamb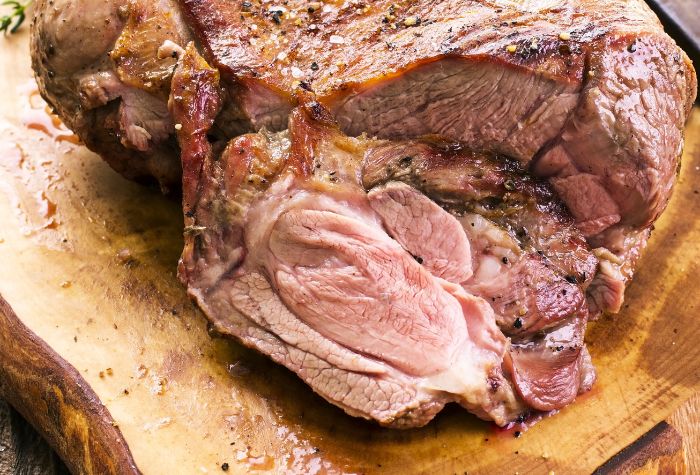 Lamb might not be the first meat you think of to try on the smoker, but there's much to be said for the underrated leg of lamb. This beautiful meat cut has a unique taste that is enhanced with real depth of flavor from being cooked over smoke, while it's much quicker to cook than most types of beef or pork. And if it's cooked bone-in, the flavor is taken up to eleven for a meat cut that's even more tender and juicy.
Our smoked leg of lamb is prepared in a herb marinade before cooked over hickory wood for a melt-in-your-mouth flavor that's unlike anything else.
Rump Roast
Smoked beef doesn't always need all day to cook. This rump roast can be done in just shy of two hours. Coming from the cow's rear, rump roast is often tough and lean but is often reasonably cheap compared to other more prime cuts of meat. Check it out here.
Picanha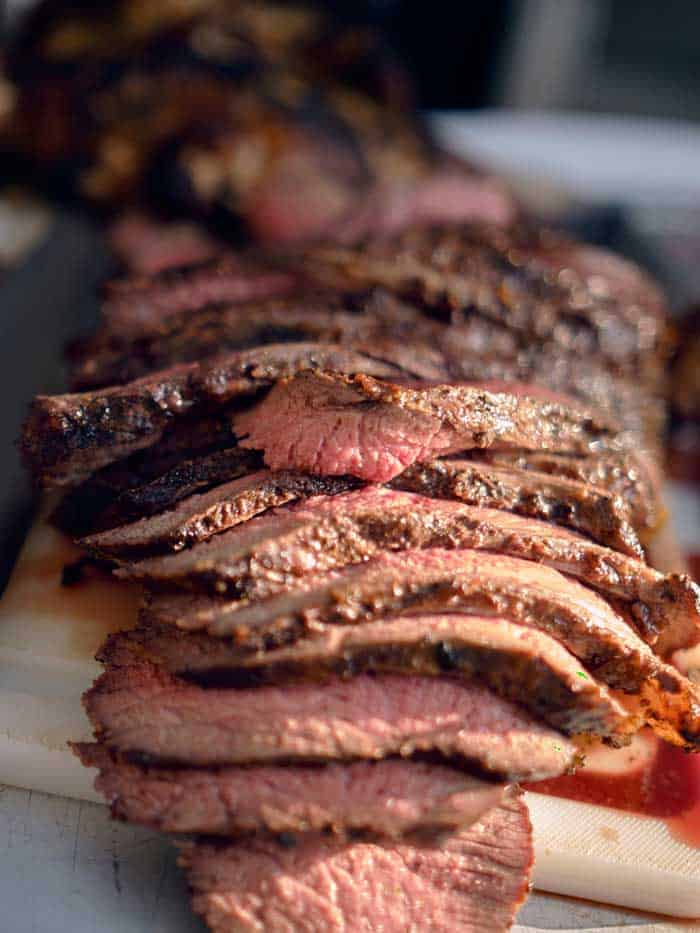 Oh, picanha. The meat is always one of the highlights at churrasco – otherwise known as Brazilian barbecue – and if you haven't had it before, then you're going to want to hit up your nearest Brazilian restaurant right away.
It's traditionally called picanha in Brazil and through other parts of Latin America, but you might know it better as sirloin cap, rump cover, or rump cap in simple terms.
Find out everything you need to know and smoked and grilled picanha in our guide.
Top Sirloin Roast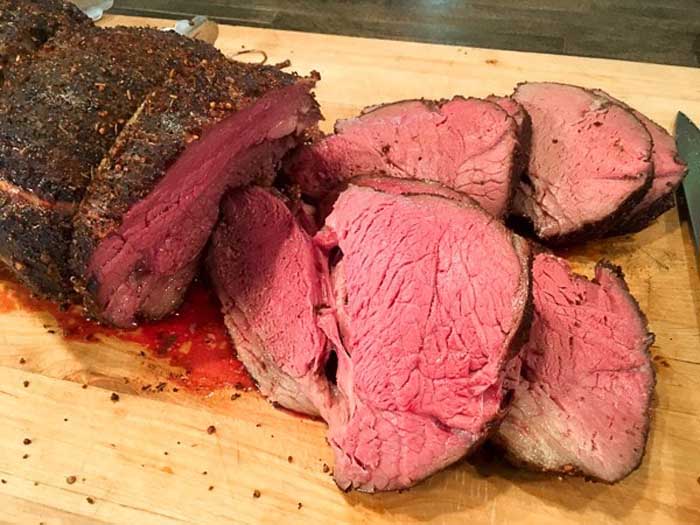 Top sirloin is another beef cut that's often associated with oven roasting, but we can take things up a notch by smoking it.
Everything about top sirloin lends itself perfectly to smoking. It has beautiful, which helps make it perfectly tender when exposed to low and slow heats. It's also relatively uniformly sized and shaped, which will help you to cook it evenly throughout.
Texas-Style Brisket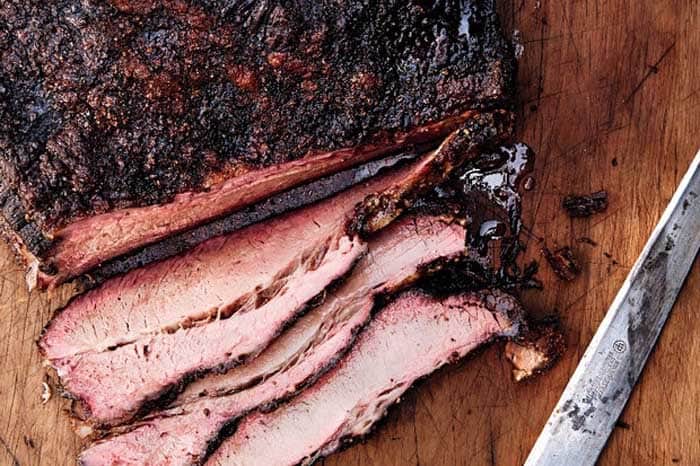 Texas-style barbecue is all about beef. So where else would we turn than brisket? Brisket is packed with connective tissue that we can leverage to create beautifully tender meat. Your first bites will be unreal. Trust me.
Standing Rib Roast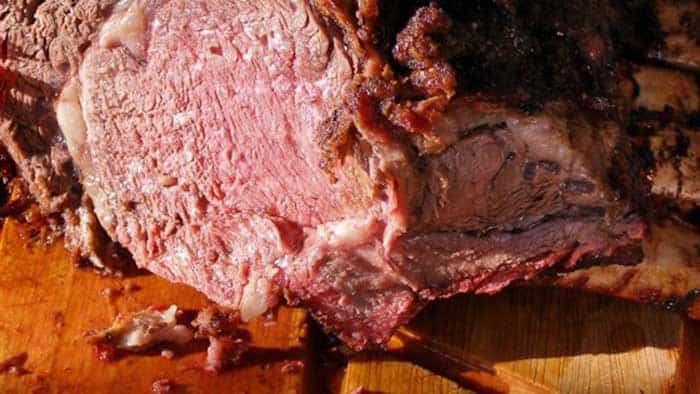 Prepared over hot charcoal, this cut of beautiful smoked beef is guaranteed to win over any beef lover. It needs a long time to prepare, just like any good cut of beef, but the results make the wait completely worthwhile. Tender, juicy, flavorful meat. What's not to love?
Homemade Chorizo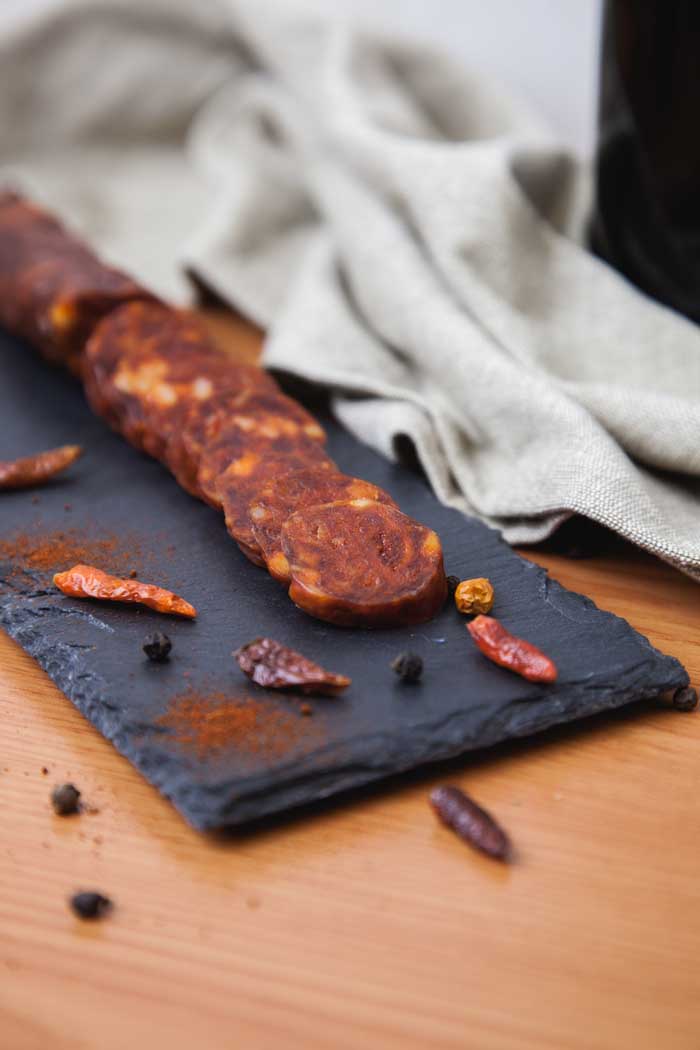 Chorizo is my vice. Whenever I have any in the house, it's gone within minutes. They know what they're doing with their meat in Spain. This homemade smoked chorizo recipe walks you through how to do it from scratch and works in ingredients like cumin, oregano, red wine, and more. OK, I'm drooling now.
Pulled Chicken
See the word 'pulled', and you'd be forgiven for immediately thinking of pulled pork or beef, but chicken is just as good.
This smoked pulled chicken recipe makes use of the entire chicken, and nothing goes to waste. Smoked over beautiful applewood for hours, this pulled chicken is packed full of beautiful flavors that you won't find anywhere else.
Beef Pastrami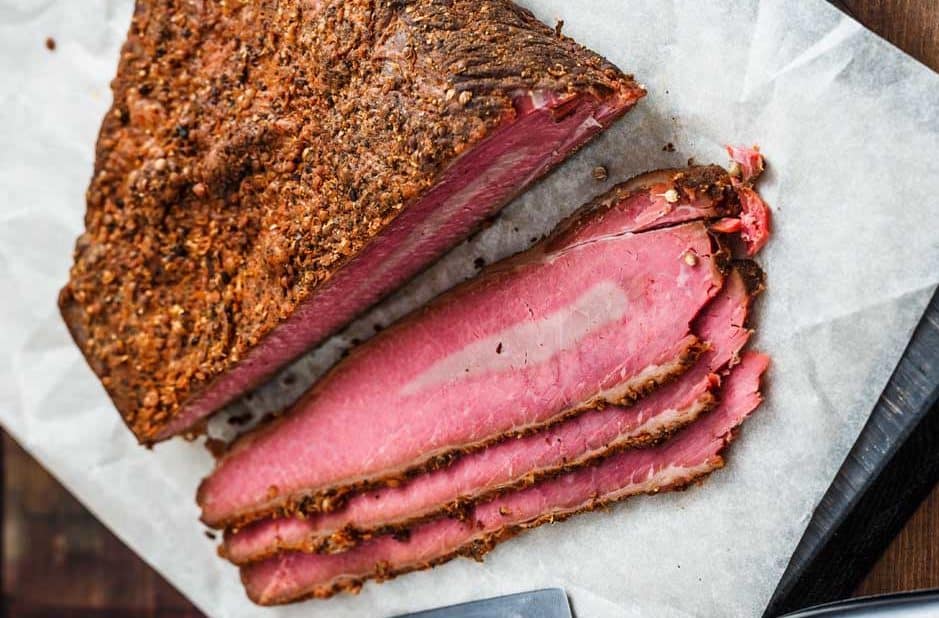 Pastrami was originally a means of preserving meat, but is now enjoyed as cut in its own right. Perfect in sandwiches or even served alone, this smoked pastrami recipe is one of the best ways to enjoy a brisket flat.
Pulled Pork
Pulled pork is part of so many different recipes, but sometimes serving it up by itself is the only way to go. This smoked pulled pork recipe is dry brined overnight before slow-smoked over apple and pecan wood. Once it hits that beautiful melt-in-your-mouth tenderness, we shred it and mix in some BBQ sauce. There's nothing quite like it.
Pheasant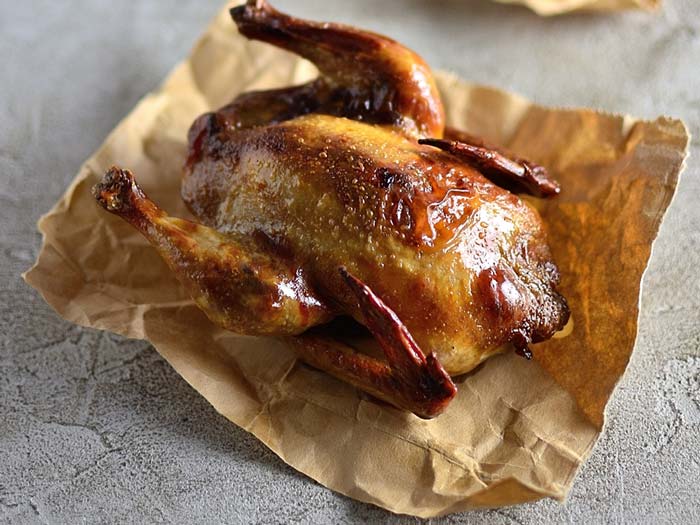 Try something a different type of barbecue bird with this smoked pheasant. It's prepared with a beautiful spice rub before smoked over pecan wood.
Like most game meat, pheasant is lean and tough, so it needs to be brined overnight before throwing on the smoker. The good news is that its modest size means it's much quicker (and easier) to cook than chicken or turkey, needing only three hours.