Grilling season calls for a good helping of ribs, and this Texas-style baby back ribs recipe doesn't disappoint. Making use of fantastic BBQ rubs, beautiful sauce, and slow grilling, it's a dish that should satisfy the cravings of any meat lover.
Aaah… ribs. A lot of BBQ masters often turn to elite cuts of meat like brisket to impress, but for me there's no crowd-pleaser quite like ribs. If you like BBQ meat, then you like ribs.
This recipe matches the classic meat cut with one of the barbecue world's best styles of grill prep. Coating the ribs in peppery and spicy rubs before then slow cooking it over indirect heat, the ribs are rich in flavor and ready to fall off the bone.
What is Texas style BBQ?
Texas barbecue actually broadly falls into four sub-styles, each coming from East, South, Central, and West Texas. The differences between them are actually quite significant,: East and Central Texan is focused on flow cooking, while West Texas is largely about exposing the meat to direct heat and mesquite wood for something short and sharp.
In the case of these ribs, our focus on rubs and indirect heat makes these much more faithful to Central Texas. In my experience, when people talk about Texas style, it's usually used as a broad term for Central Texas… But I know I'm saying that at the risk of upsetting my friends in the East, West and South!
A lot of newcomers might think of BBQ as searing meat over high heat, but some of the best barbecue work is done over more modest temperatures, for several hours. These ribs are the perfect example of that.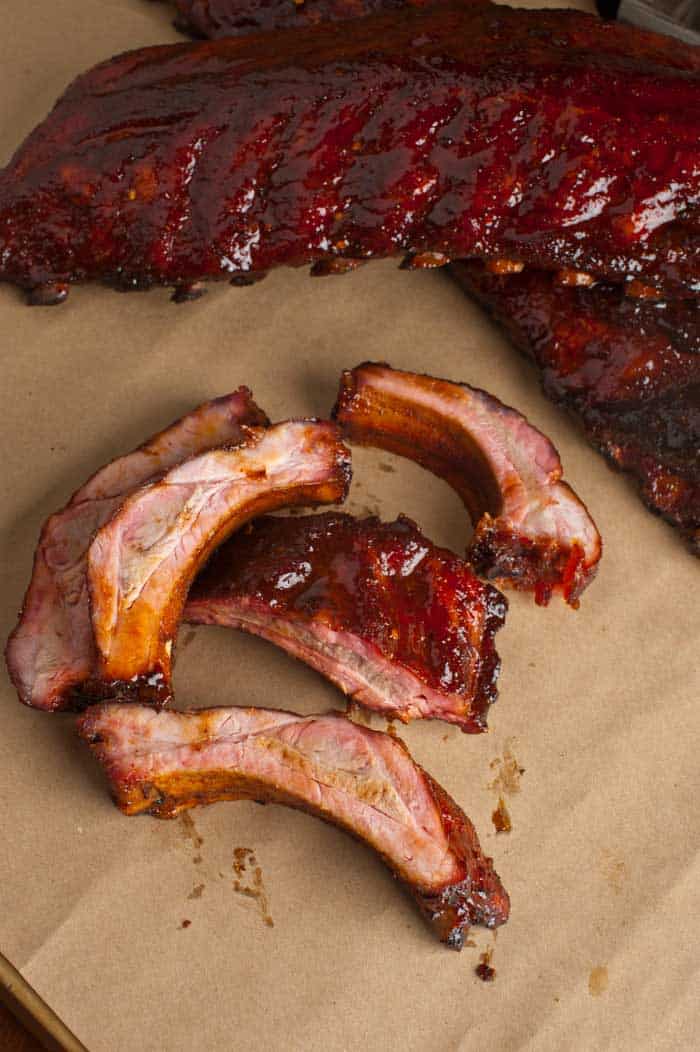 If you want to inject a little added flavor to these, then you can either apply the rub the night before and leave in the refrigerator, or even apply a good rib marinade.
This recipe lays out a BBQ rub, but if you want a ready-made version then check out my guide to the best store-bought rib rubs.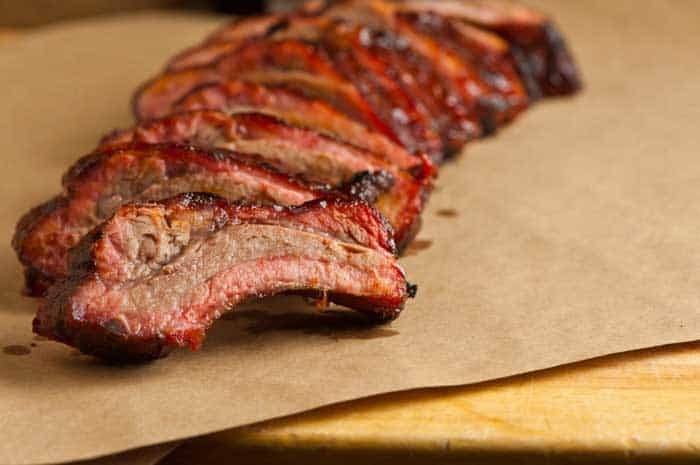 Can I smoke ribs on a gas grill?
I've written this out to be done on a charcoal grill (my favorite method). However, it can be done on a gas grill, although it is sort of cheating. Simply follow the same steps I've put in my recipe for preparing the ribs. When it comes to setting up your grill, you can create a 2-zone cooking area by using your gas grill's burner controls.
To learn how to do this, check out my guide how to smoke ribs on a gas grill.