Ready to bust out the grill for some spring grilling? Here are some of the best spring BBQ recipes for you to get started with. Grilled chicken recipes, pork, vegan, and more.
At long last spring has sprung and for us that means one thing: time to break out the grills. Some of our favorite spring recipes are great for the grill, which keeps us out of the kitchen and enjoying the longer hours of daylight.
Take full advantage of the nice weather with a few of our favorite spring grilling recipes.
Texas-Style Baby Back Ribs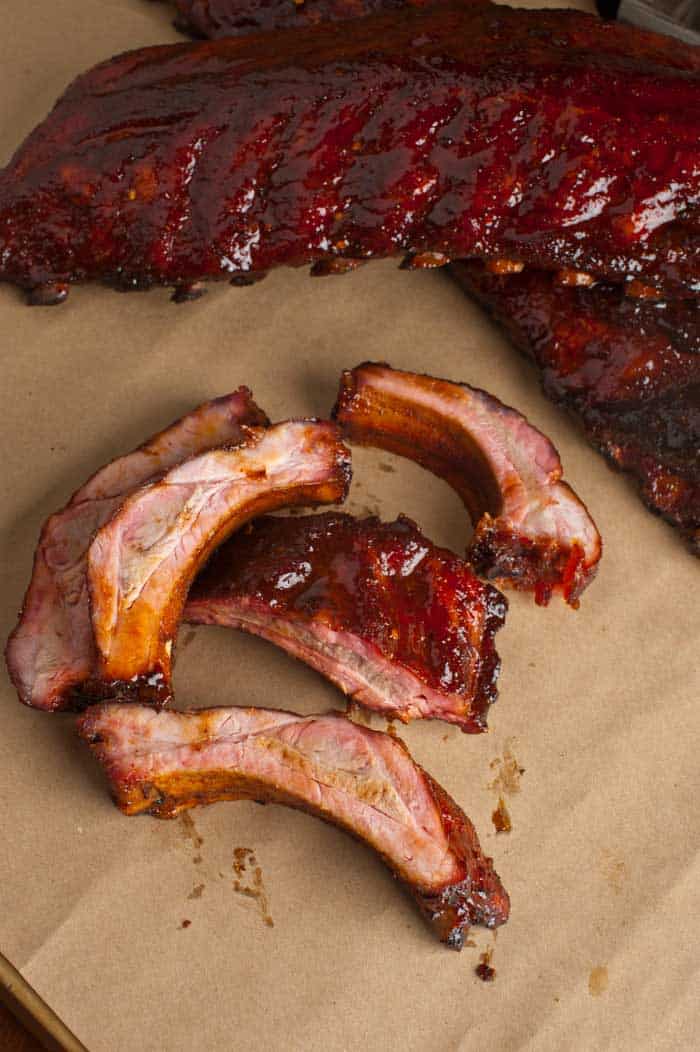 Spring is the perfect time to start perfecting your smoking recipes in time for summer, and where better to start with classic smoked Texas-style ribs? This Texas-style baby back ribs recipe does not disappoint when it comes to barbecue ribs. It's a dish that can fulfill any meat lover's cravings, thanks to excellent BBQ rubs, gorgeous sauce, and low and slow cooking.
Grilled Pork Tenderloin & Stone Fruit Salad
I usually prefer to smoke pork tenderloin, but this grilled pork dish offers a triple hit of the fruit with an apricot preserve glaze for the tenderloin plus a grilled apricot and watercress salad with an apricot-spiked vinaigrette.
Serve with a chilled beer, or Chardonnay for you fancy types, both of which will harmonize beautifully with the smoky-sweetness of grilled apricots.
Spiced Leg of Lamb with Herb Butter
This beautiful cut of meat is marinated overnight in a garlicky herb-based paste.
Check out our grilled leg of lamb recipe here.
Western Barbecue Burgers
Are you ready to fire up the grill and crank out a masterpiece of flavor with the classic Western BBQ burger?
This cheeseburger recipe worships the trinity of "holy" Swiss cheese, goat cheese and Parmesan‐Reggiano laid on a bed of bittersweet basil will have them praising the grilling gods of which you will be their most adored.
Sicilian Grill-Roasted Chicken
Forget about small and cumbersome chicken pieces that tend to burn on the outside and under cook on the outside.
You can grill these two chickens— flavored (Sicilian-style) with lemon, parsley, and garlic—whole. So tender and juicy with a nice caramelized crust, they will become a family, if not, neighborhood favorite.
Grilled Eggplant Parmesan
The classic winter casserole gets reinvented as a smoky crowd-pleasing Grilled Spring Recipes vegetarian dish! There is nothing quite like grilled eggplant with succulent melted mozzarella and Parmigiano-Reggiano cheese!
Cajun Honey Butter Grilled Salmon
Certainly one of our favorite recipes for Spring. If you're not familiar with cedar plank salmon, it's time to get familiar with this simple yet ancient cooking technique.
Grilling fresh fish on a wood cedar plank, and other appropriate wood species creates the difference between a mediocre cookout and an incredible backyard cooking memory.
The three keys to the recipe are the choice of fish to be grilled, the quality of the cedar plank and the ancient American Indian art of wood plank cooking.
Smoked Pulled Pork Nachos
What is a party without nachos? Whether you're hosting a game day party or birthday, these smoked pulled pork nachos will always go down a treat. Try something new by preparing them on the grill or smoker, allowing the cheese and pork to fuse together. Rich in flavor and packed with that unmistakable smoked barbecue taste, this is the best way to use your leftover pork.
Grilled Buffalo Chicken
This grilled buffalo chicken recipe is a healthier alternative to traditional Buffalo wings. It makes a perfect dinner option as the days start to get longer and warmer. With a healthy dose of spicy buffalo sauce and tangy blue cheese, it's a healthy way to enjoy buffalo chicken without all the guilt. Using grilled chicken breast instead of deep-fried, this recipe will keep you on track. The key is to use a little olive oil to coat the chicken.
BBQ Grilled Scallops
Grilling scallops is a great way to enjoy these seafood treats. Cooking them on the backyard grill adds a different layer of flavor and texture compared to pan-fried. You can grill them in the shell or take them out of the shell and cook them on skewers for a unique look.
The most important thing to remember when grilling scallops are not to overcook them. They can turn rubbery quickly, so don't go over four or five minutes.
Simply fire up your grill to medium-high and oil the grates with canola or vegetable oil Season the scallops with a drizzle of olive oil, salt, and pepper. Brush with a light coating of butter. Place on skewers, and grill for two minutes per side until golden brown and cooked through. Easy.
Smoked Applewood Brats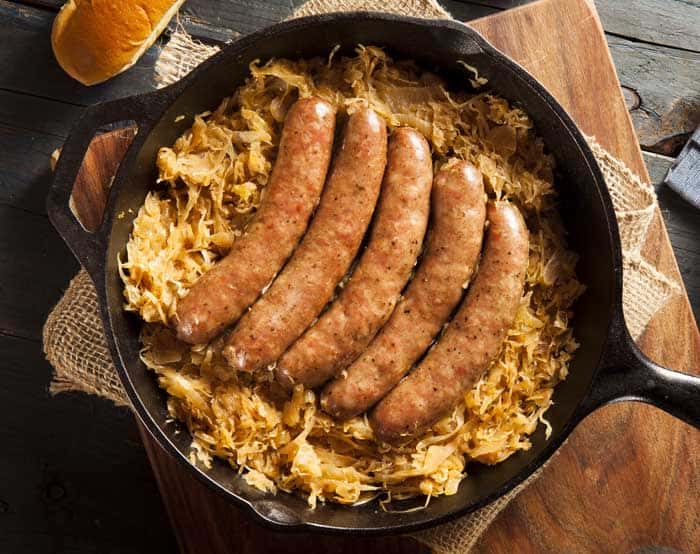 Combine American barbecue with German bratwurst to create a hybrid that lives up to the best of both worlds. Smoked brats. Made with ground pork, herbs, and spices. Applewood smoke is added to the process for an incredible smoky flavor.
Grilled Bacon-Wrapped Peaches
If you are a fan of bbq and bacon, then you will love these grilled bacon-wrapped peaches. The bbq sauce is sweet with a hint of spice from the cayenne pepper and paprika. It's made with vinegar, brown sugar, ketchup, soy sauce, and Worcestershire sauce for that perfect balance.
The recipe is great because it only takes about 5 minutes to prepare and cook them on the grill so they come out juicy soft inside while crispy outside! The sweet, juicy flavor of peaches tastes great when combined with the salty, savory taste of bacon.
I love bbq grilled bacon-wrapped peaches. They are a delicious summertime treat that I enjoy eating outside on the grill with my family and friends. The sweet sticky syrup of the peach combined with the saltiness and smokiness of bacon is pure bliss! With one ripe peach and four slices of bacon per person, you can cook up this incredible appetizer.
Cut a slit in the side of each peach, just enough so that it opens up like a flower. Take a slice of bacon and wrap it around the outside of the peach, tucking in any loose ends at one end of the peach. Grill over medium heat for about 8-10 minutes or until you can easily insert a knife into one of them.