BBQ grilling is unlike any other type of meat cooking. Get your outdoor grill going with our list of the best grill recipes out there today. From beautiful baby back ribs to strip steak, and chicken wings to seared potato wedges, we have something for all outdoor cooking fans.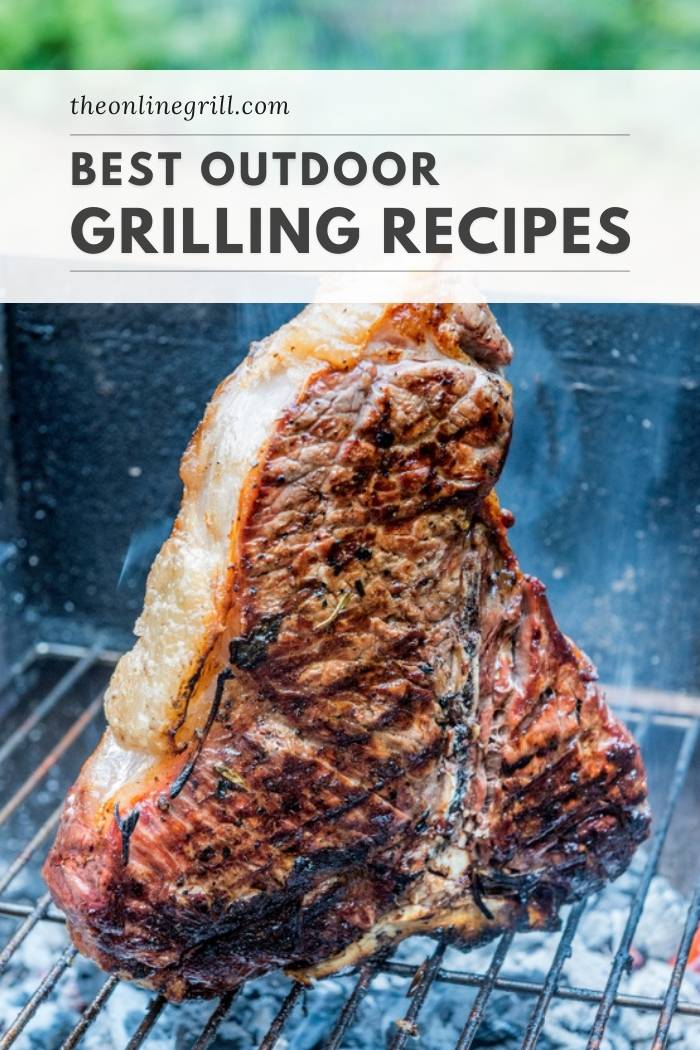 Outdoor grilling can level up practically any food. By cooking grub over high heat, to create unbeatable flavors. Whether it's the juices from a beef burger or BBQ sauce coated on pork ribs, grilling can take them all to a new level. There's no other type of cooking quite like it.
So here are our best grill recipes to try this year. Let's get cooking!
Texas Style Baby Back Ribs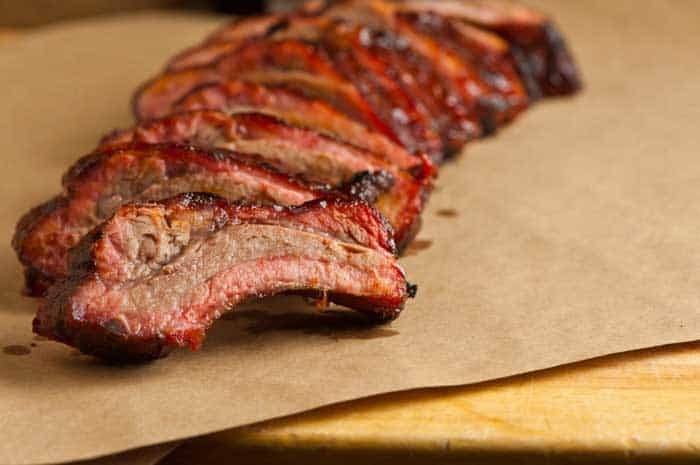 Grilling season is a good opportunity to rustle up some pork ribs, and this Texas-style baby back ribs recipe doesn't disappoint. Making use of fantastic BBQ rubs, gorgeous sauce, and slow grilling, this is a dish that should satisfy the cravings of any meat lover.
Venison Burgers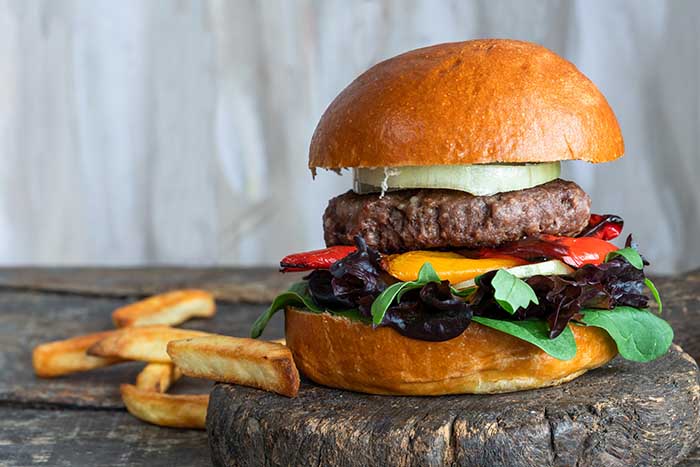 These delicious grilled venison burgers are an easy alternative to beef, and even richer in flavor and protein content. We make these beauties from scratch – and the results are well worth the effort.
BBQ Grilled Philly Cheesesteak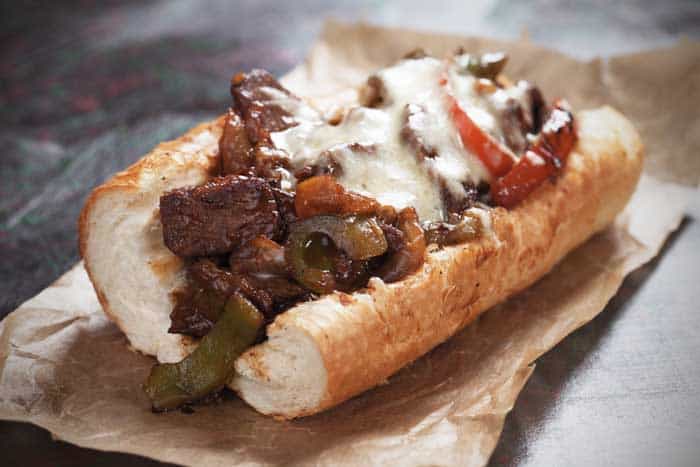 This barbecue take on the classic Philly cheesesteak sandwich has strips of beef steak drowned in a filling of onions, peppers, and cheese. It's guaranteed to have everyone reaching for more.
Spicy Grilled Shrimp Skewers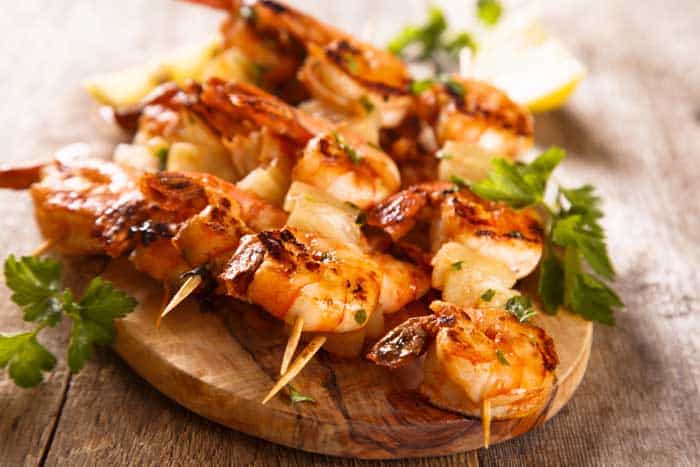 This grilled shrimp recipe is the perfect BBQ appetizer to kick start your barbecue. Spicy and sweet, it'll have your guests coming back for more every time.
Lamb Burgers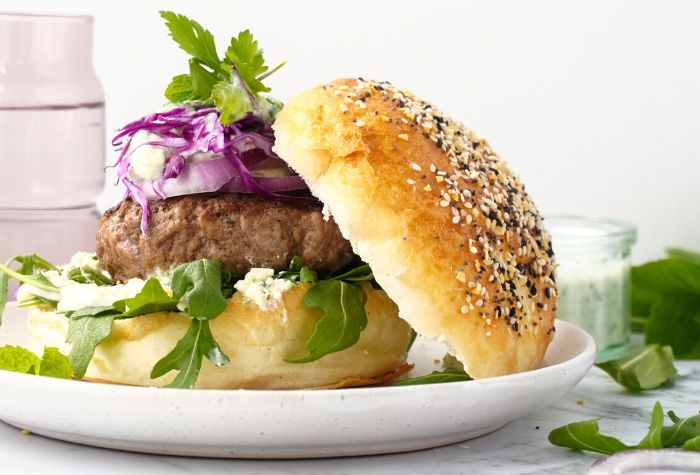 Lamb might not be the first meat you reach for when putting together homemade burger patties, but the underrated meat deserves a lot more credit. The generous fat content found in ground lamb provides the perfect amount of moisture needed for a good grilled burger, while its unique flavor creates a richness that other types of meat just can't match.
Try This Recipe: Topped with tzatziki red onion, these grilled lamb burgers carry beautiful Mediterranean flavors, and take less than 30 minutes to throw together.
Grilled Tri-Tip Kabobs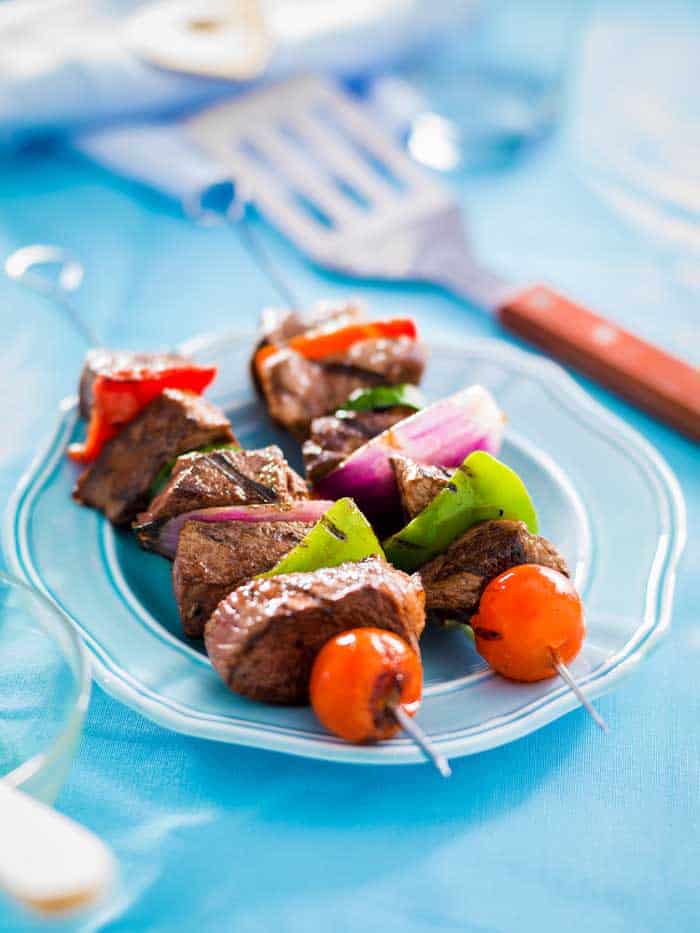 Made with beautiful tri-tip beef steak, grilled vegetables, and a rich marinade, kabob skewers don't come much better than this. Find out how to make the best tri-tip kabobs with one of our favorite barbecue grilling recipes.
Carne Asada
Carne asada is proof that backyard grilling recipes don't just have to be burgers, hot dogs, or skewers. This classic Central American dish features tenderized beef steak marinated in lime juice and salt before grilled over coals at a high heat for the perfect sear.
Often served by itself as a platter dish, it's also often seen as the meat filling in tacos, or in Mexican alambres and huarache.
Try This Recipe: Our grilled carne asada features tender flank steak prepared in a simple citrus marinade before seared over high heat for just a few minutes. It's tender, juicy, and a little sweet thanks to our homemade dry rub. Perfect summer food.
Wagyu Steak
If you're going to do steak, then do it right. Taken from Japanese or American wagyu steers, wagyu steaks feature an incredible amount of marbling, which enriches the meat with an incredible buttery flavor.
Try This Recipe: Using your choice of wagyu ribeye, sirloin, or filet mignon, our grilled wagyu steak recipe smokes the beef over low heat before finishing with a sear for that perfect grill finish. It takes a little more time than most other grilled steak recipes, but the results are well worth it.
Tuna Steaks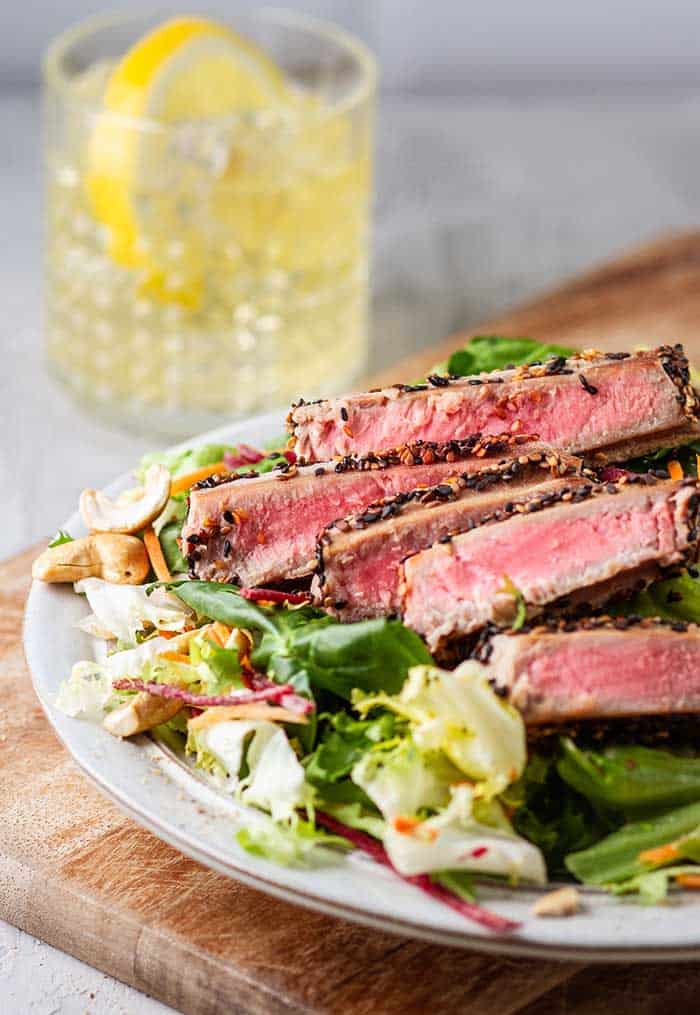 Tuna steak fillets prove that delicious barbecue 'steak' isn't limited to just meat. This grilled tuna steak recipe is quick and easy, and perfect for high-heat searing.
Prepared with a simple lemon juice and honey marinade, the sweet layers of flavor in this fish fillet are taken to a new level when seared on the grill. Everything caramelizes, leaving you with a tuna fillet that packs in outrageous amounts of flavor into each bite.
Lamb Chops
For a taste of the Mediterranean, look no further than these grilled lamb chops. The simple rosemary dry rub brings a subtle herb taste to the meat without overshadowing its natural flavors, while the high heat sear on the grill gives it that unmistakable charred finish.
Ready in just half an hour, these beautifully tender bone-in lamb chops are great for weeknight dinners and easy for anyone to cook up on their charcoal, gas, or pellet grill.
Turkey Ribs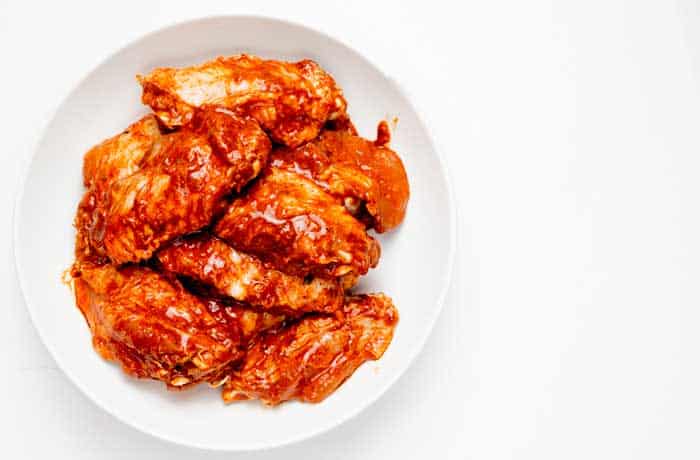 Want an unusual cut of poultry that offers a healthier alternative to classic BBQ ribs? Find out everything you need to know with our turkey rib recipe and meat guide.
Grilled Stuffed Mushrooms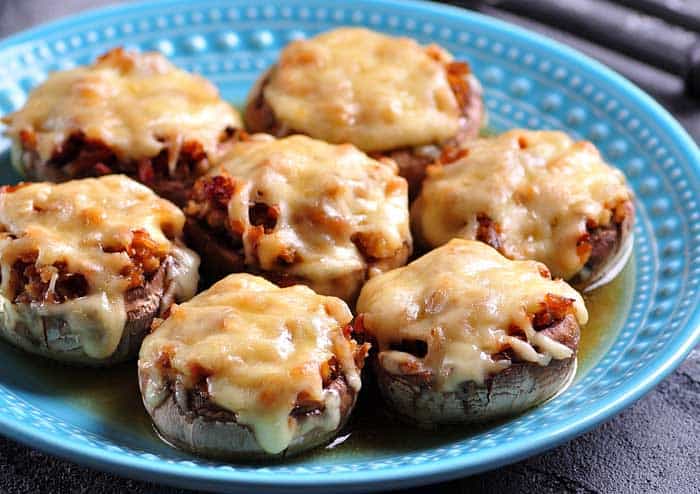 Grilled stuffed mushrooms cooked over charcoal for the ultimate barbecue side dish recipe. Made with bacon, cream cheese and jalapeño filling, before topped with melted cheddar. Find out how to make it with our grilling recipe.
Sausage Sandwich
This grilled Italian sausage sandwich recipe is the ultimate crowd-pleaser. Stuffed into a French baguette and flooded with vibrant toppings, this is the perfect BBQ lunch or tailgate food. Get the recipe here.
Easy Chicken Wings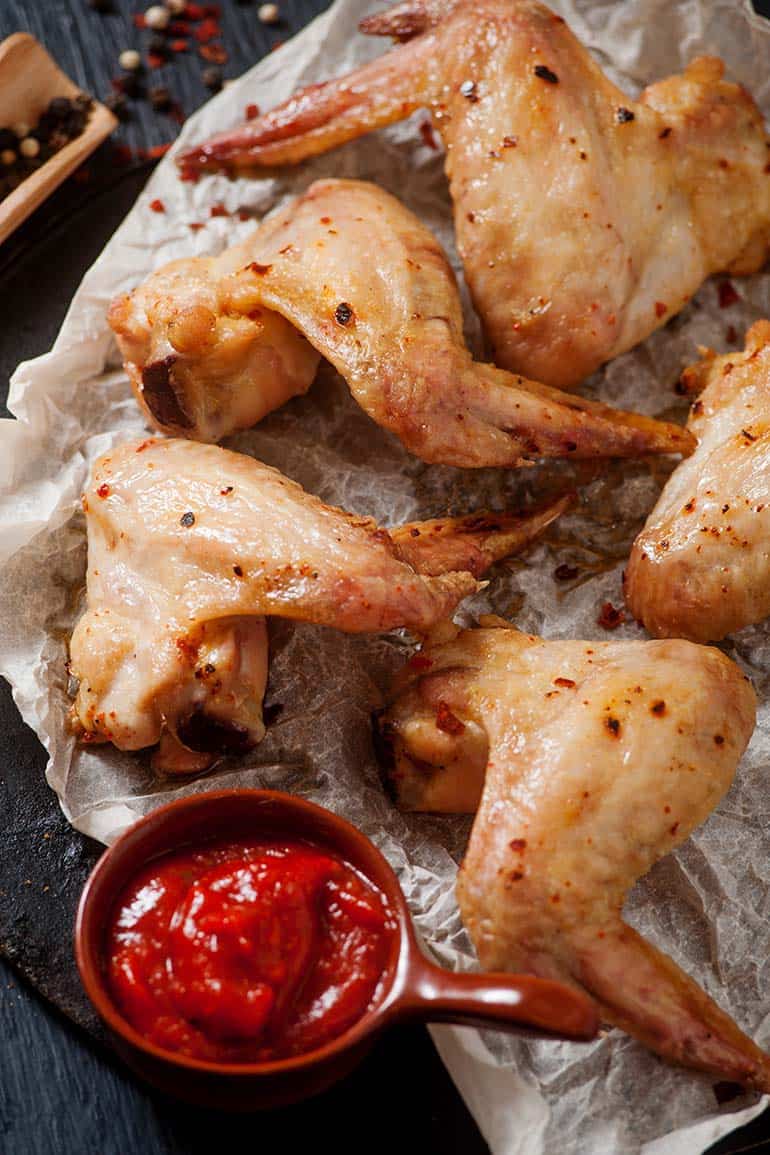 BBQ Chicken Wings should be a staple for any grilling enthusiast. Here's a really easy recipe that you'll be able to pull out the bag at any cook-off or party. Just be prepared to fight for that last wing!
Reverse Seared Tri-Tip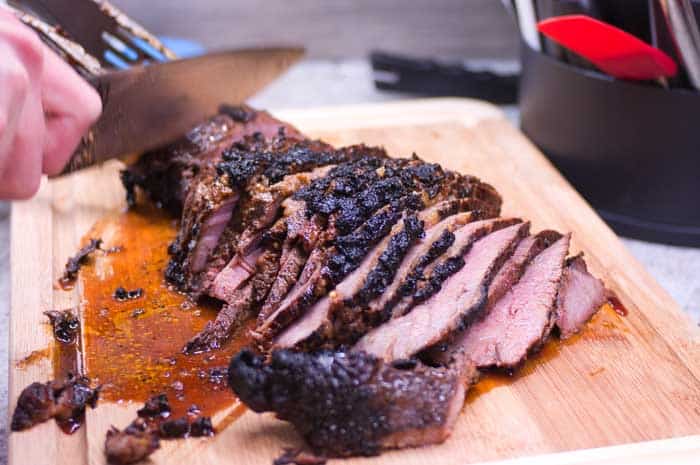 Tri-tip is a fantastic cut of meat that can go a long way at your next BBQ. Here's how to reverse sear tri-tip properly to make sure it's moist, tender, and delicious.
Grilled Bison Sliders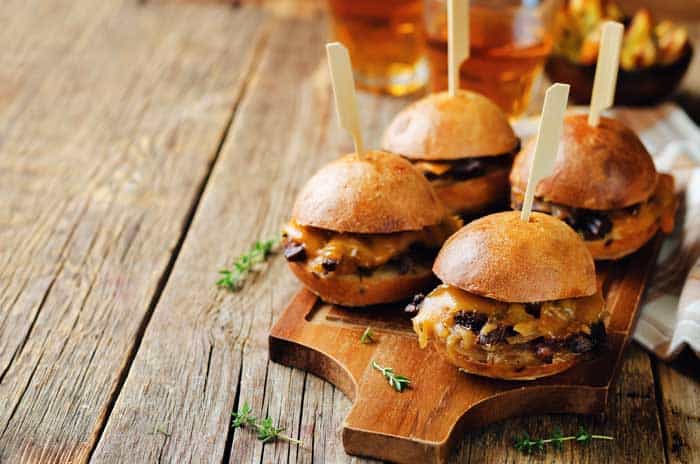 These grilled bison burgers are more succulent and delicious than regular beef burgers, but with less cholesterol. Perfect for game day, tailgating, or just about any BBQ party.
Grilled Kimchi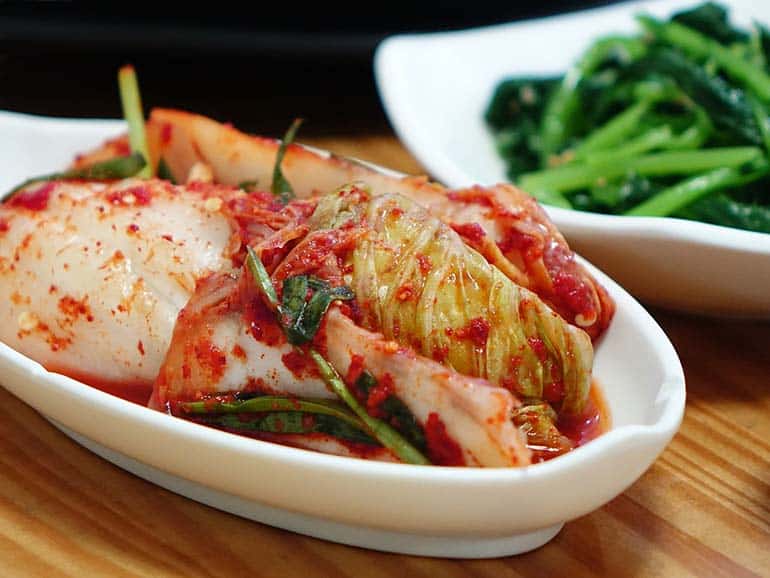 Check out this beautiful grilled kimchi recipe. Korean BBQ is one of the best versions of the cuisine, and while dishes like bulgogi might be what you think of first, grilled kimchi is a delicious way to make the most of the traditional Korean side dish.
Riblets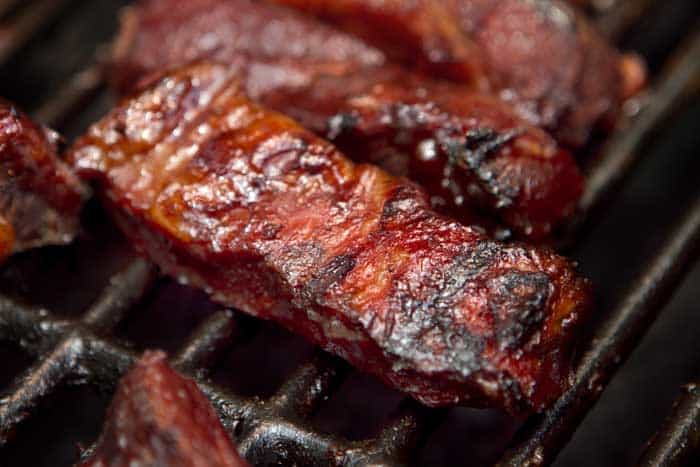 Smoked pork riblets are an addictive BBQ appetizer made from parts of the rib rack that are often discarded. But trust me, these bad boys are crunchy, tangy, and addictive!
Tomahawk Steak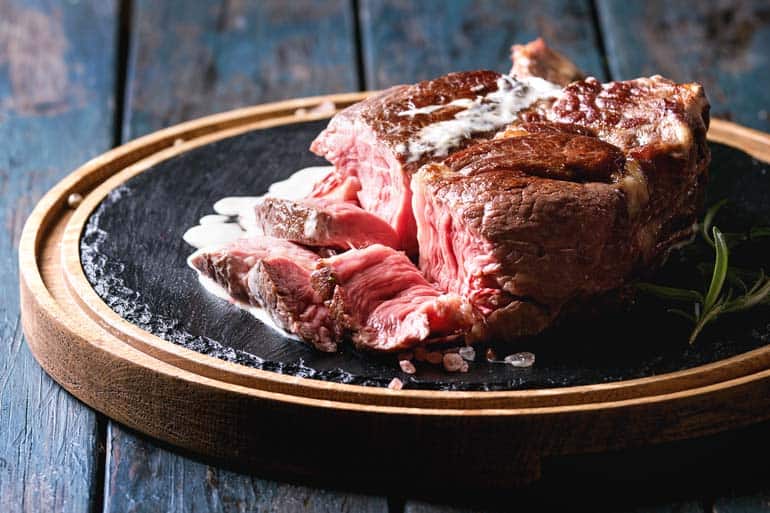 Reverse searing is the best way to cook your tomahawk steak to perfection. With a touch of butter and BBQ rub before smoked over charcoal, there's nothing quite like this cut of barbecue beef. Check out our guide on how to reverse sear tomahawk steak.
Chili Burger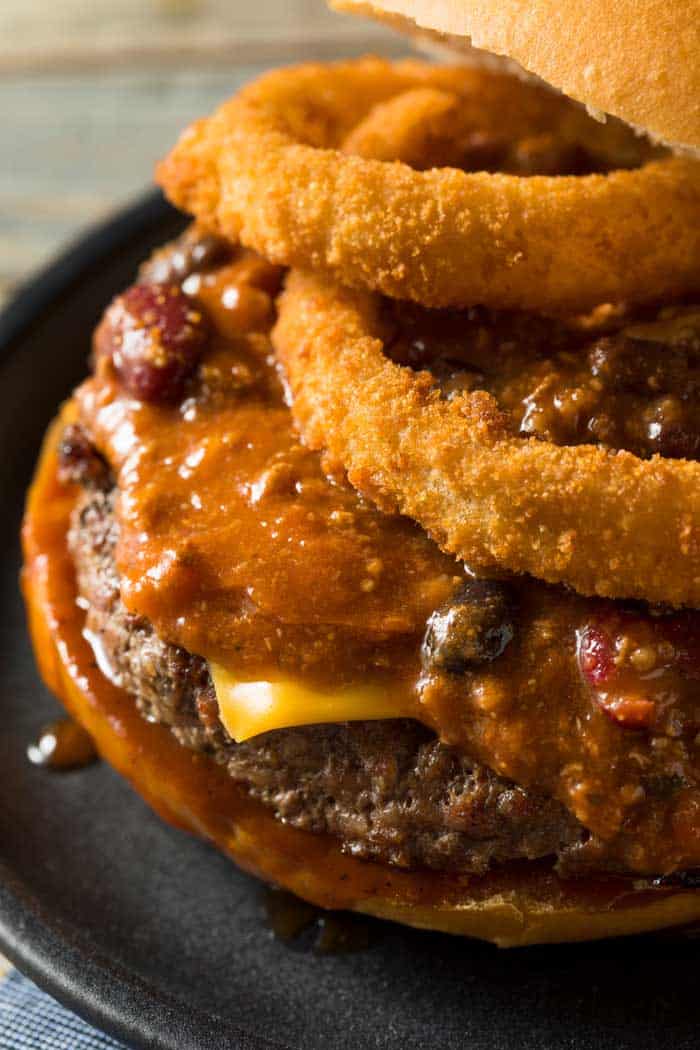 This burger is a beast. Delicious homemade beef chili poured over a beautiful cheeseburger and topped with onion rings. This grilled chili burger will be an instant hit… for those who can finish it.
New York Strip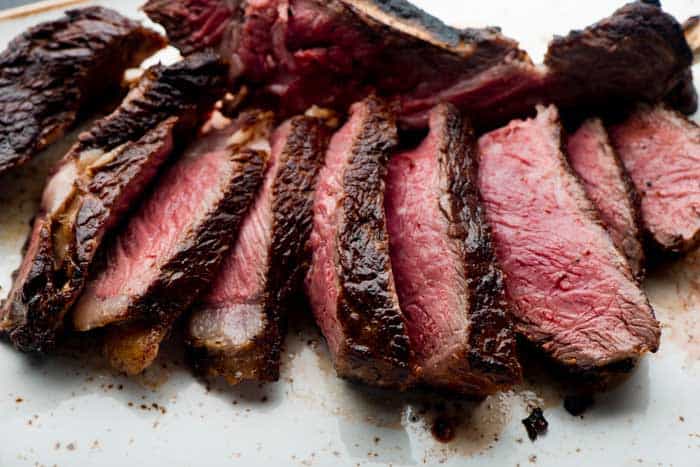 The best way to grill New York strip steak. With just a little bit of seasoning and butter, this recipe lets this beautiful cut of beef do all the talking.
Leg of Lamb
This grilled leg of lamb gives you plenty of flavor, lots of delicious crust and crispy, garlicky bits. Easy to make, and enough to satisfy huge groups, this recipe will be a hit!
Fish Tacos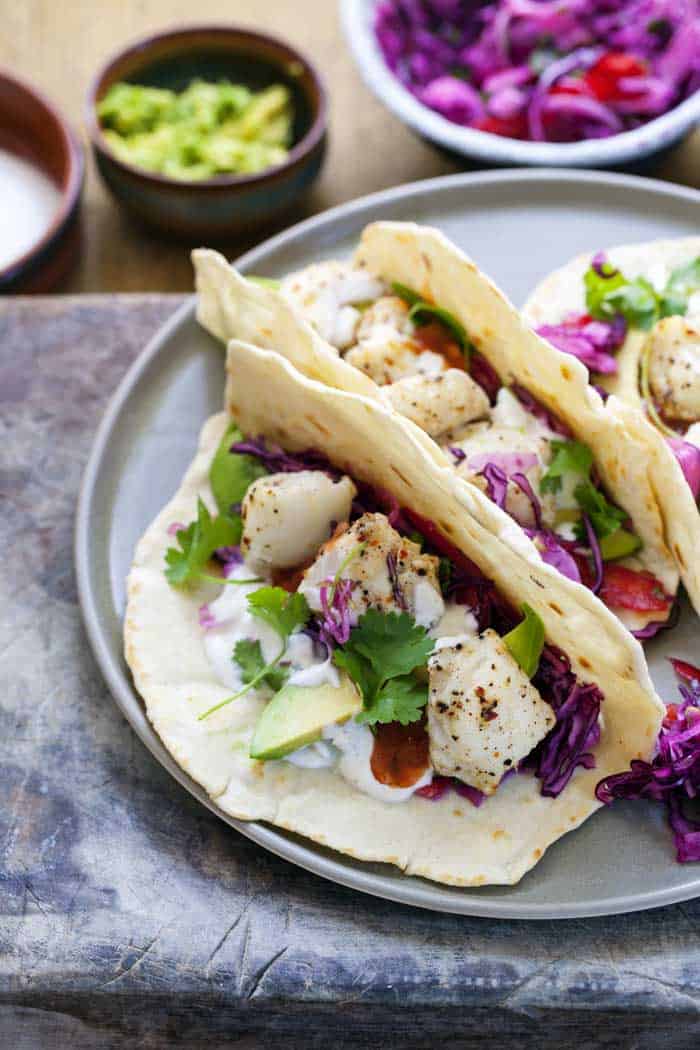 Quick and easy grilled fish tacos packed full of flavor and ready in just 20 minutes. Beautiful and fresh grilled fish filling in a tortilla, topped with zesty red cabbage, guacamole and a creamy white sauce.
Chicken Nachos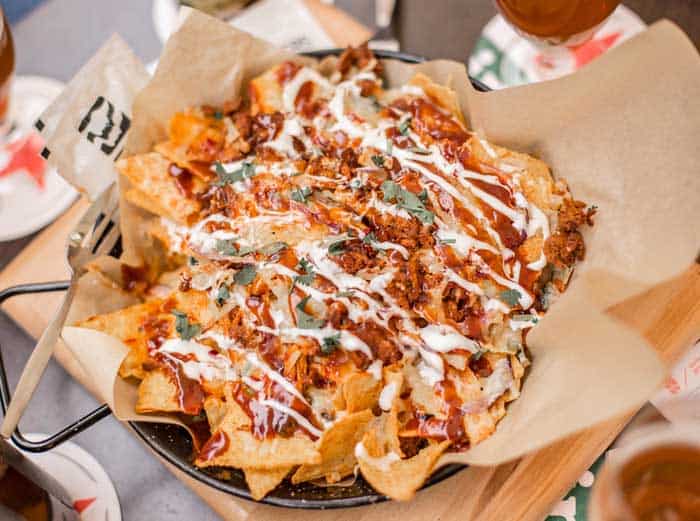 It's time to do away with those store-bought nachos. This BBQ chicken nacho recipe is like nothing you've had before. Cooked on the grill, the wood-fired chicken adds a whole new layer of flavor before being smothered in your favorite nacho ingredients.
Flank Steak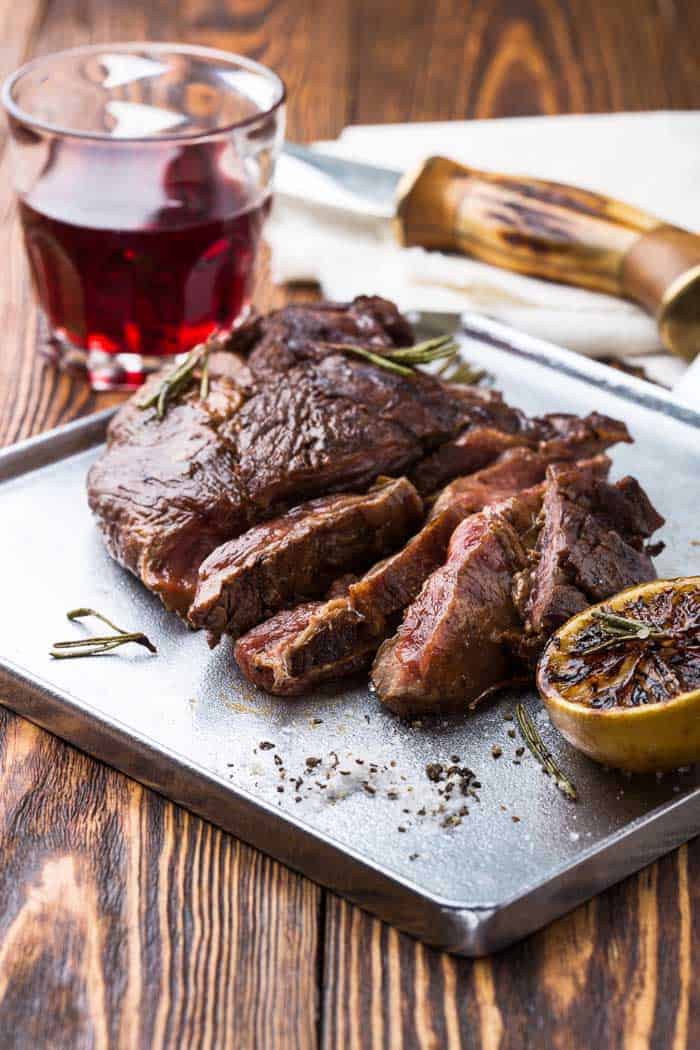 This reverse seared flank steak recipe is the perfect way to bring the best out of this lean cut of beef. Slow smoked in your grill before finishing with a beautiful char, this might soon be your new favorite way of grilling meat.
Potato Wedges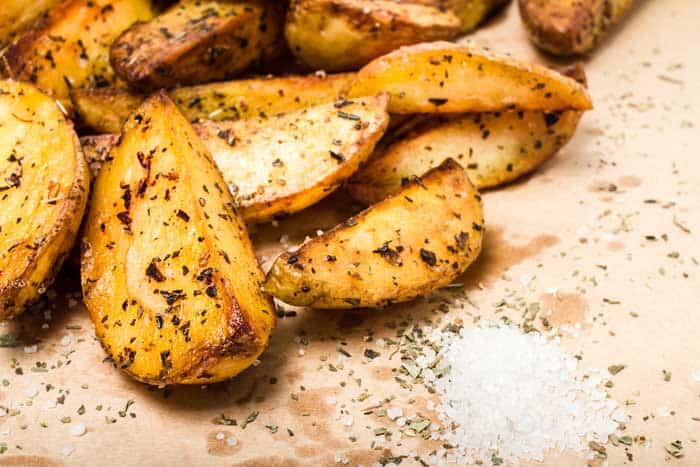 These beautiful homemade BBQ grilled potato wedges are sure to be your next BBQ party hit. Sliced from russet potatoes, and rubbed in a simple seasoning, these couldn't be any easier to make.
T-Bone Steak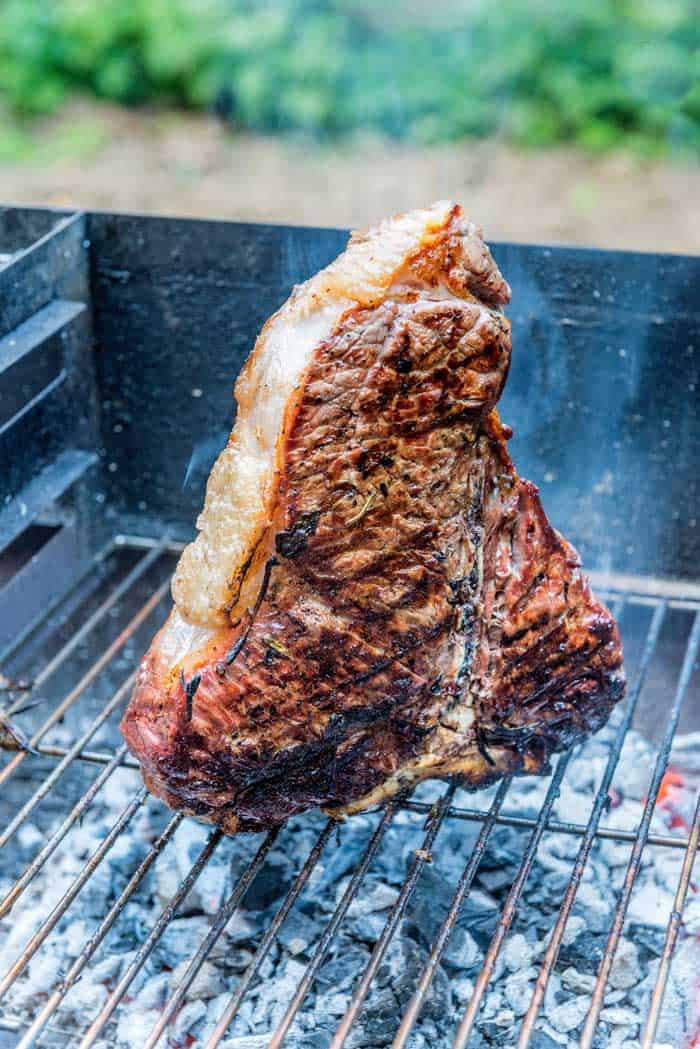 Cook the perfect medium-rare cut of BBQ T-bone beef steak with this revere searing recipe. Barbecued over smoke before seared on high heat, this is the best way to enjoy prized T-bone.
Vegan Beet & Quinoa Burger
A delicious vegan beet and quinoa burger patty that's crispy on the outside, but soft and rich on the inside. All topped off with zingy lime, avocado, and red onion topping.