This grilled shrimp recipe is the perfect BBQ appetizer to kick start your barbecue. Spicy and sweet, it'll have your guests coming back for more every time.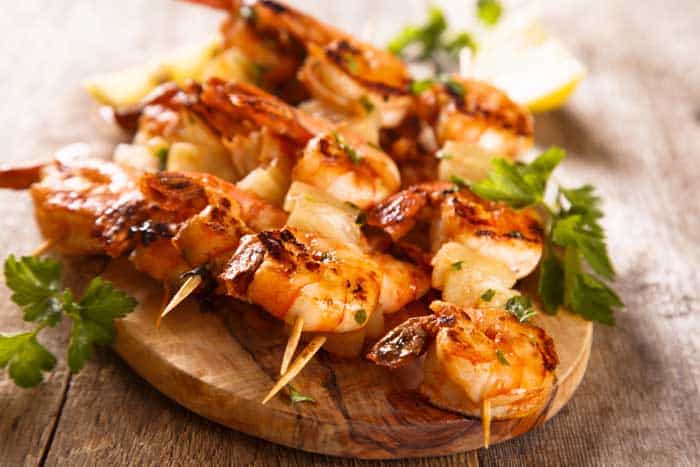 I originally saw this recipe with a good deal of Thai chili in it. I love spicy food, but that was even a bit too much for my tastes. So I've tweaked this recipe and swapped in regular red chili.
Adjust for your personal tastes though, and even consider removing the chili altogether if you're not a spice fan.
Got a BBQ smoker? Learn how to smoke shrimp with our easy recipe.