Enjoy this traditional peach salsa, with the twist of being prepared on the grill.
This beautiful BBQ grilled peach salsa recipe is an isn. Made with just a handful of ingredients, this is a great fruity BBQ appetizer that can also go great with grilled chicken or grilled pork.

These sweet, grilled peaches are mixed with tomatoes and garlic to give a refreshing topping that you can use on top of grilled chicken, or as a dip for game day or at summer parties.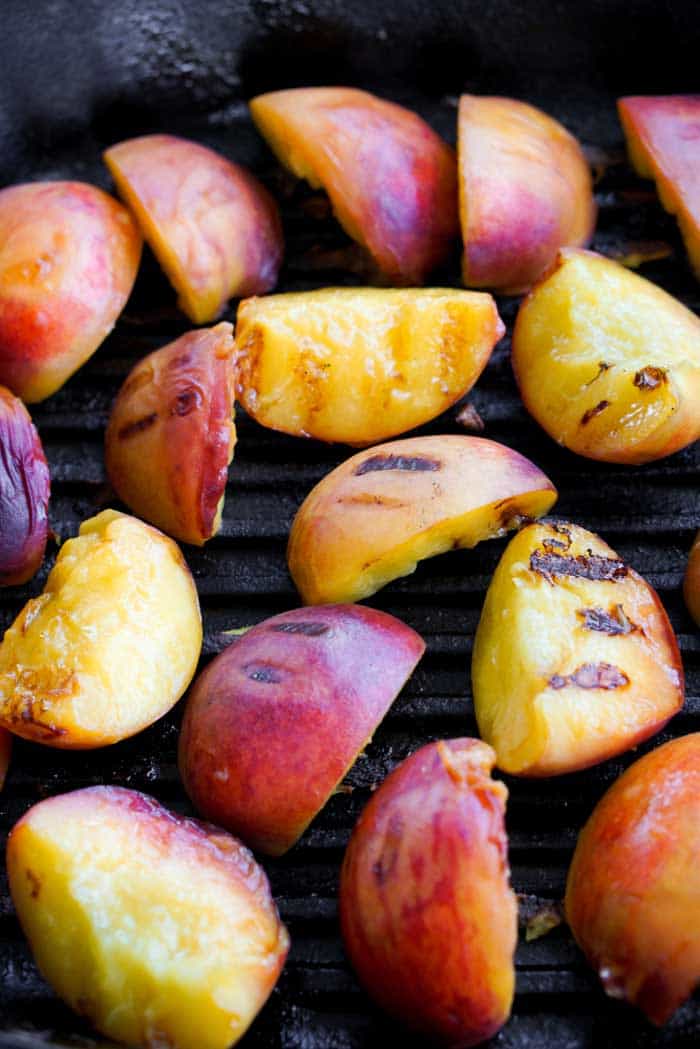 Grilling the peaches helps the natural sugars in the fruit to caramelize, giving you an extra delicious sweet edge to the salsa.

What I really like about this grilled peach salsa recipe is that it works as a topping just as well as it does a dip. It can sit beautifully on top of grilled chicken breasts, or on the side of pork tenderloin.

If it can be matched with something sweet, then go for it.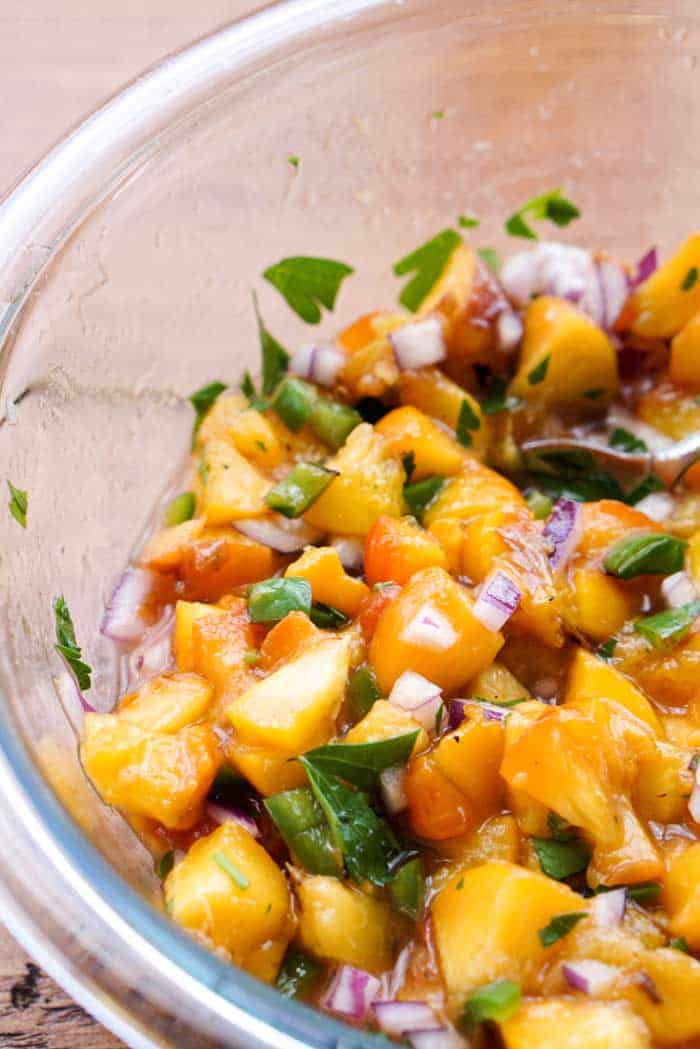 Quick tips:
Try to pick peaches that are still on the firm side of ripe. I find overripe peaches deteriorate a bit quicker as your grill them, whereas firmer ones tend to hold up to the grill heat a bit better.

I've seen some examples of this recipe include ingredients like chili or diced jalapeño. For the purpose of this recipe I've left those out but if you're like me and enjoy a kick of spice to your dips and toppings, then go for it! Usually just one chili or jalapeño pepper deseeded and diced up should be enough.

Make sure you make this up by grilling indirectly. While we do want grill marks on these peaches, we don't want to obliterate them with high heat. Find out more about indirect grilling and 2-zone cooking here.