These grilled potato wedges are the perfect BBQ appetizer or side dish. Sliced from russet potatoes and rubbed in a simple seasoning, this recipe is quick, easy, and an instant crowd-pleaser.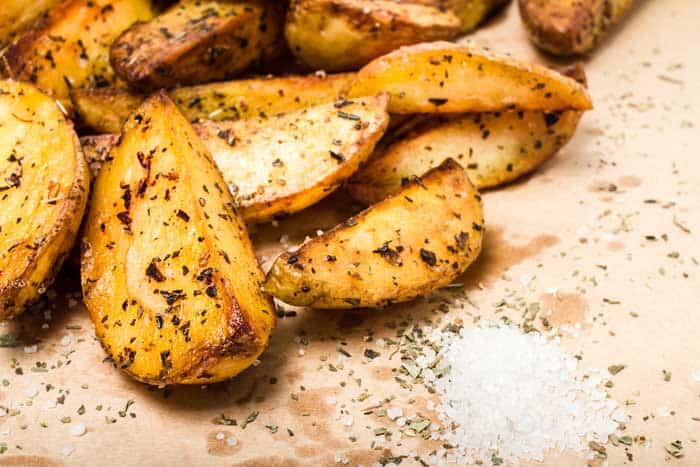 Looking for your new favorite BBQ appetizer? Get a load of this grilled potato wedges recipe. Seasoned with paprika and salt, seared over hickory smoke, this take on grilled fries is unlike anything you've had before.
Meat might reign supreme when grilling, but plenty of popular dishes are enhanced on the outdoor barbecue grill. At the top of the list sits potato wedges.
Most people make their homemade wedges in the kitchen oven or grill. But we're not like most people. Today let's shake things up and cook these beauties over fire.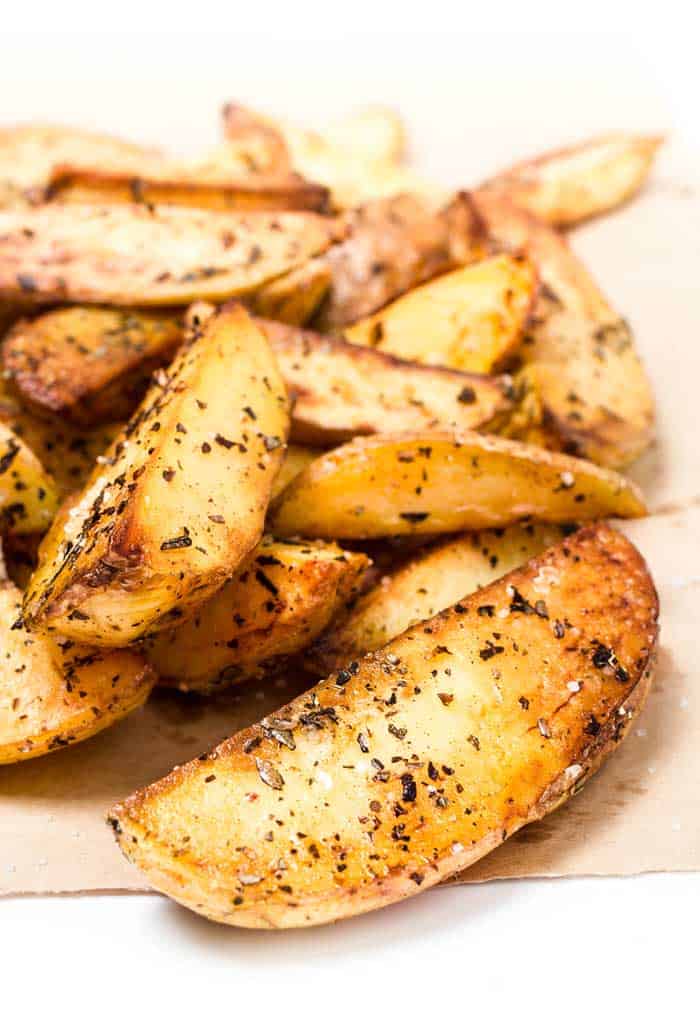 These wedges offer the same crunch and flavor as regular wedges but with a unique charred, smokey flavor. With the sear of the grill's high heats and the smoke from the hickory wood chips, these wedges are the way to go.
They're prepared with a blend of oil and seasoning to give them a natural crisp as they cook. For me, it's this finish that makes them so addictive.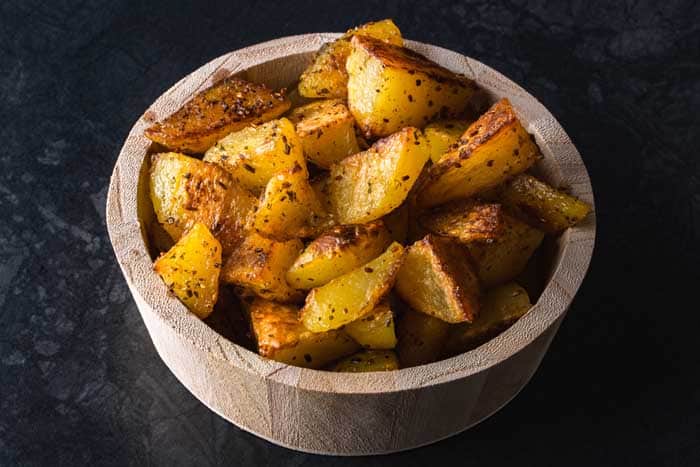 What's the best type of potato for grilled wedges?
Russet potatoes are great for high heat searing. They have thin skin, making them easy to cook through evenly, developing a golden brown outside crispy and fluffy inside. Russets are great for baking and french fries, so they're good enough for us to use as wedges.
Ensure you get organic potatoes. Russets (also called Idaho potatoes) are often prone to containing pesticides, but going organic will help get around this. You want a firm and smooth potato, each uniform in size.
How to prepare wedges for grilling
Start by washing and scrubbing your potatoes under a cold tap. Slice each potato lengthwise into halves. Place each half face down on your chopping board, and cut lengthwise again to produce quarters. Cut one more time to leave you with eight wedges per potato. Make sure you do this as evenly as possible.
Put the raw wedges in a large bowl and submerge in hot water. Leave to soak for 5-10 minutes. Soaking the wedges will make the skin more crispy. After ten minutes, remove from water and pat down to dry with a paper towel.
Prepare the seasoning in a small bowl. My seasoning recipe is just a simple blend of paprika, salt, black pepper, and potato flakes. It'll provide a touch of spice and a bit of extra crunch on the skin without overwhelming the wedges.
Dash the seasoning over the wedges, applying an even coat all over. Now on to grilling!
What does soaking potatoes do?
Putting your wedges in a hot water soak before grilling is a great way to make your wedges crispier. It helps release some of the starch in the potato flesh and absorb more moisture, giving you softer insides and crisper outsides. It also stops the wedges from sticking together.
Should I use foil?
Some people prefer to use an aluminum foil packet to cook wedges in, but I haven't for this recipe. Using a foil pouch can help to make cleanup easier, but it won't allow you to create a grilled charr effect on the skins.
If you are worried about your wedges sticking to the grill, use an oil with a high smoke point (e.g. canola oil) to brush the wedges and grill grates.
How to grill potato wedges
From start to finish, this appetizer only takes 30 minutes to cook and is one of our easiest barbecue recipes.
Fire up your grill to 400°F (205°C) with the vents wide open and the lid closed. This will help tighten airflow as the cooker preheats.
Arrange the seasoned wedges either on your grill's grates or onto a baking tray lined in aluminum foil. Whichever you choose, apply some cooking oil to the surface to stop the potato from sticking.
Grill for 15 minutes, turning the wedges over every few minutes. Do this until they have turned golden brown and crispy.
Serve up immediately with your choice of main. I love to pair this side dish with our grilled chili burger or one of our BBQ sandwiches.