Complete your backyard BBQ with these best barbecue appetizer recipes. Finger food for all backyard BBQ occasions, including July 4th to summer parties. From grilled nachos to smoked chicken thighs, these quick and easy recipes will satisfy any crowd!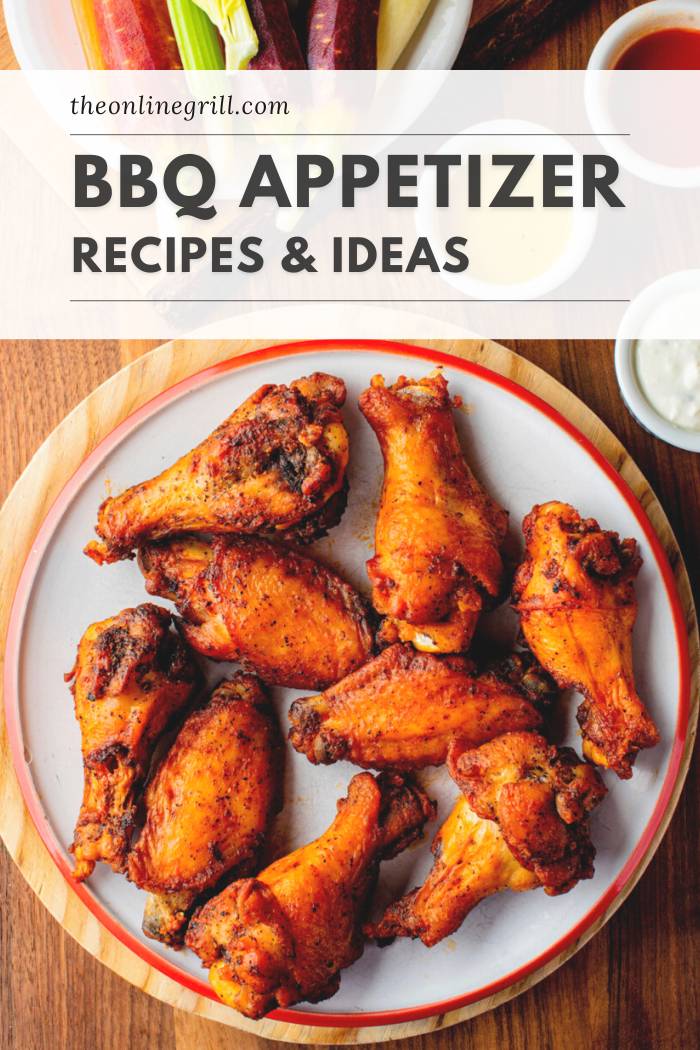 No barbecue party is complete without a series of appetizers. While your prized beef brisket or pork butt might be your centerpiece, you need dependable dishes you can reach for to keep a crowd going.
We've got just the ticket. Our favorite BBQ appetizers cover all bases for summer gatherings, tailgates, and 4th July parties. From smoked mac and cheese, to make ahead favorites like buffalo chicken dip, there's something here for everyone.
Jalapeño Poppers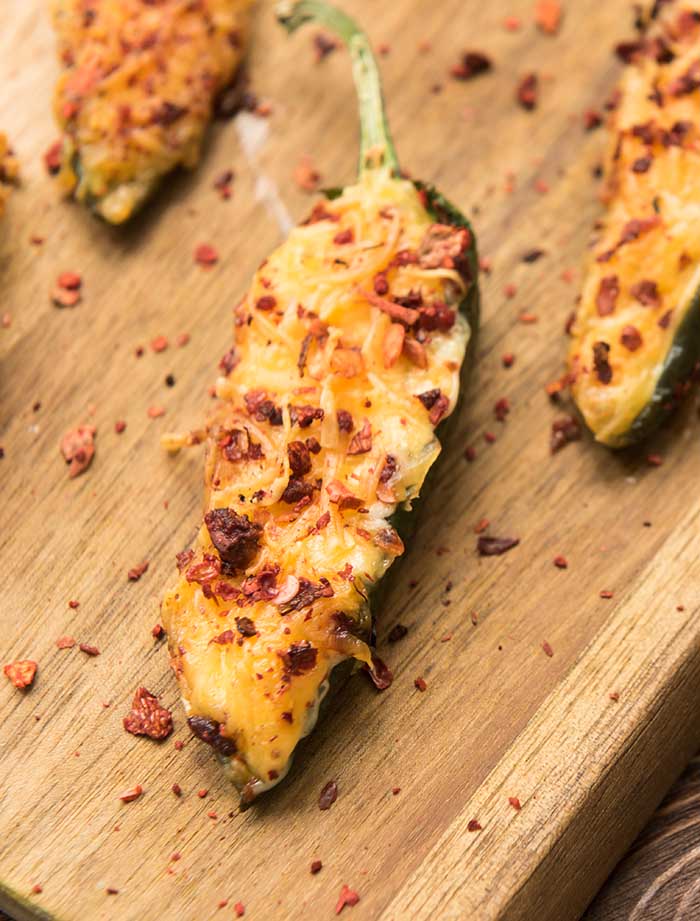 For the perfect blend of heat, sweet and smoke, try these smoked jalapeño poppers. This easy barbecue appetizer stuffs each pepper with cream cheese, crispy bacon, and shredded cheddar before smoking over hickory wood. Taking only an hour to rustle up from scratch, this is the perfect dish to get taste buds going for your main event.
Smoked Cheese
There aren't many recipes that will earn you kudos like homemade cold smoked cheese. Our applewood-smoked cheddar has always been a crowd-pleaser. It has a unique, nutty taste that you won't find in any other store-bought cheese. The good thing is that it's very simple to prepare.
Use any of your favorite mild cheeses, like gouda or cheddar, but time will vary depending on what you cheese. Something soft will only need 30 minutes, will more mature or hard cheese could need several hours.
Cheese is best cold smoked in the winter months due to the lower temperatures, but with a little bit of finesse, you can still do it in the summer. Either way, you will need to make it ahead of time, and store it for a couple of weeks to allow the smoke to mellow and smooth out. Once it's ready, you'll have an incredible smoked gouda or cheddar cheese that's unlike anything you've had before. Trust me.
Smoked Beef Cheeks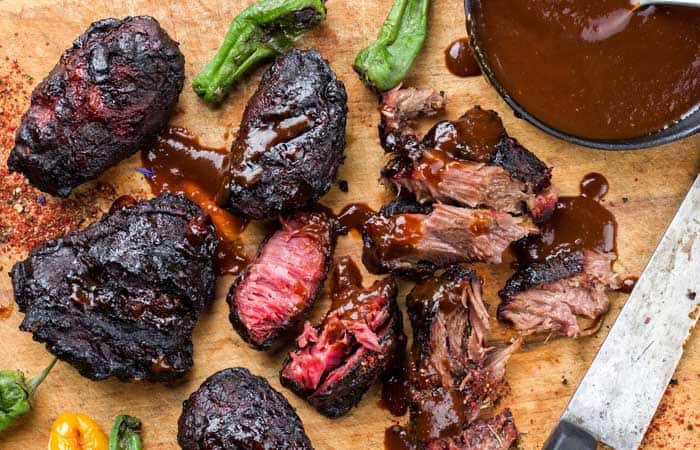 These beef slices are an underappreciated gem of meat that works well in BBQ tacos and burgers, as well as by themselves. Weighing just seven ounces, smoked beef cheeks may appear lightweight, but they sure do pack in a punch.
Set your temperature to 275°F (135°C) on your charcoal, pellet, or electric smoker. Smoke for about five hours and rest for a further hour. They take a bit of time but believe us when we say they're well worth the wait.
Pork Belly Burnt Ends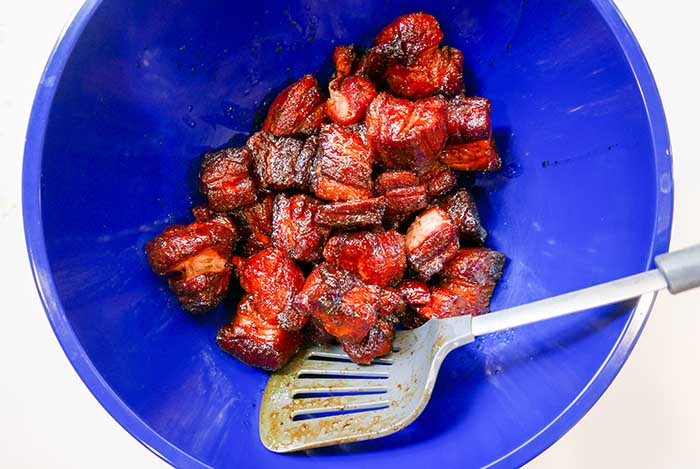 These pork belly cubes are an incredible twist on traditional brisket burnt ends, coating smoked pork belly in honey and barbecue sauce to create a sweet, succulent appetizer to keep your crowd going.
Our smoked pork belly burnt ends recipe uses a spice dry rub before smoking for three hours over pecan wood. Using honey, brown sugar, and BBQ sauce glaze, these mini pork bites are loaded with flavor at every opportunity.
Riblets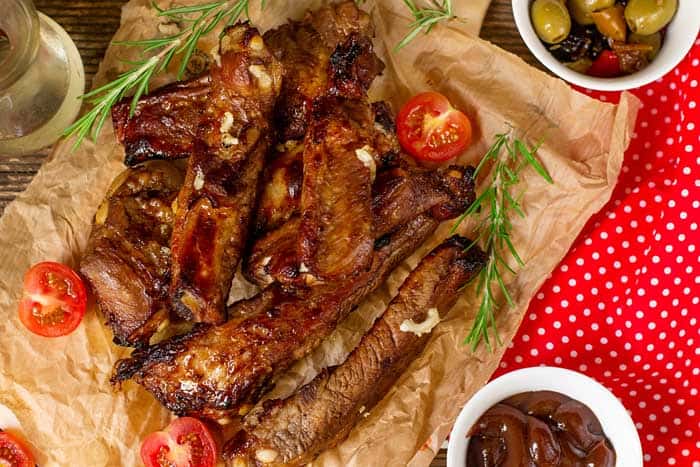 These pork riblets are a delicious BBQ appetizer made from leftover rib rack pieces. Proving that every ounce of meat can be repurposed, these bad boys are crunchy, tangy, and highly addictive!
Our slow smoked pork riblets are deliciously crunchy but tender, fall-off-the-bone rib ends. Cooked over indirect heat, they can be smoked alongside your main dish.
Smoked Chicken Thighs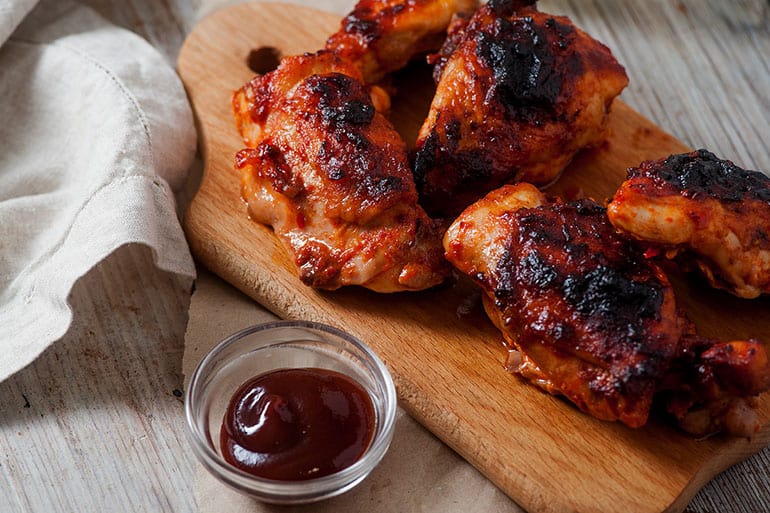 These exquisite smoked chicken thighs are brined, brushed, and then cooked low and slow over wood.
Chicken thighs are cheaper than wings but are rich in juicy, tender dark meat. Compared to the rest of the bird they carry a lot of fat, but it's this fat content that makes them ideal for barbecue.
Turkey Ribs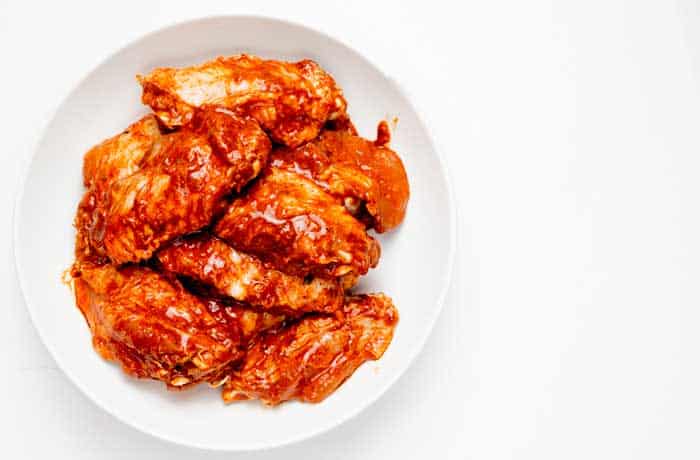 Turkey ribs are a unique cut of white meat made from turkey shoulder. Barbecue turkey ribs are an ideal finger lickin' alternative to regular BBQ ribs. In fact, they're just like pork ribs, except with less fat and gristle, but provide every bit as incredible a mouthful.
Our grilled turkey rib recipe uses a gentle dry rub before searing the meat over high heat. The end result is an appetizer every bit as satisfying as pork or beef BBQ ribs.
Korean Chicken Wings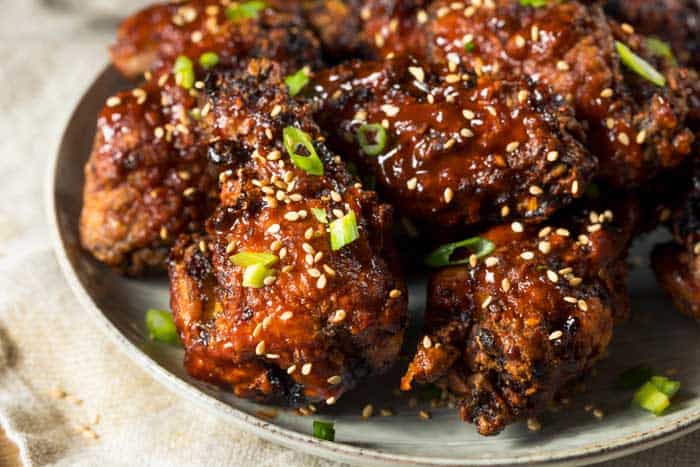 South Korea makes some of the best chicken wings in the world, and this recipe will quickly show you why. These Korean BBQ chicken wings strike the perfect blend of spice, smoke, and crunch.
If you haven't made Korean recipes before, you might be struck by the sheer number of ingredients you'll need. Some of these are specific to Korea, including gochujang, but they're all easy to get online and worth the effort of buying.
Volcano Potatoes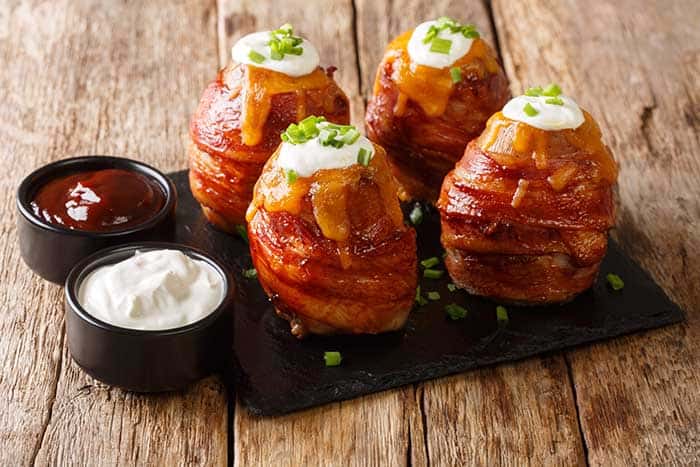 The bacon, melted cheddar, and cream cheese in these grilled bacon-wrapped stuffed potatoes create an outrageously delicious filling. Our volcano potatoes are then taken to an even higher level when cooked over high heat on the grill and dipped in BBQ sauce. Trust us.
Chorizo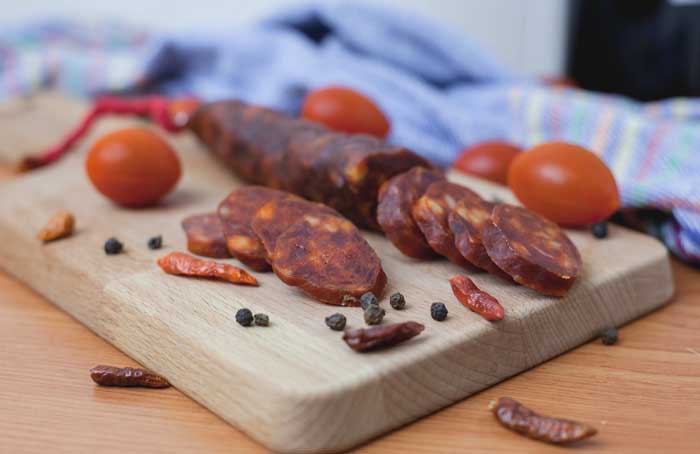 If you have a cold smoker or electric smoker, why not make your own chorizo? With enough planning, both Spanish and Mexican versions of our smoked chorizo recipe are easy to make and will blow every other meat plate out of the water.
You can make the classic spicy sausage with your choice of pork shoulder or beef, and you can tailor the spice ingredients in line with your personal preferences. Best of all, it only takes three hours to cook. Easy.
Brisket Burnt Ends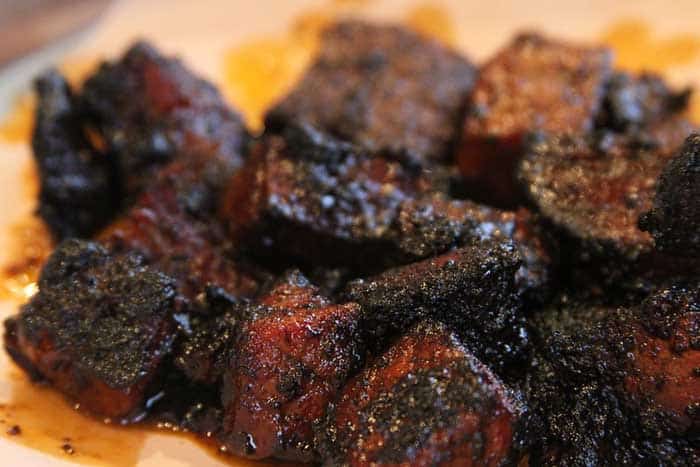 This barbecue classic takes everything amazing about brisket and condenses it into these snack-sized cubes. Brisket burnt ends come from the fatty point end of the beef cut and are cooked in a bath of meaty juice and sugar. The final mouthful is unreal.
Cold Smoked Salmon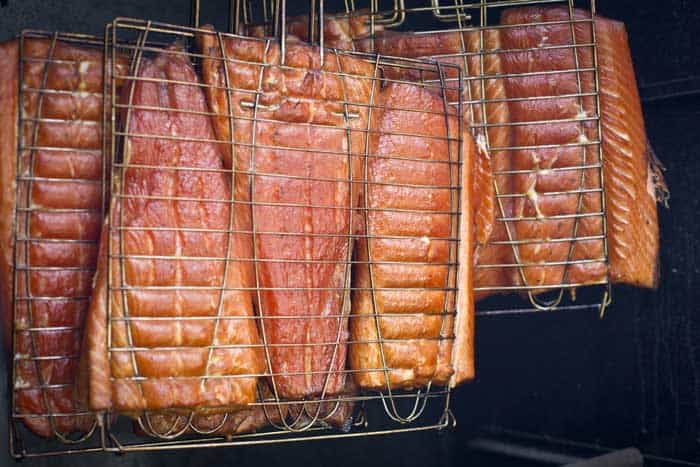 What better way to enjoy this versatile fish than by curing your own? Our cold smoked salmon is made with a salt-water brine and a sugar curing solution before cold smoked over alder at 80°F. It needs to be tried to be believed.
Potato Wedges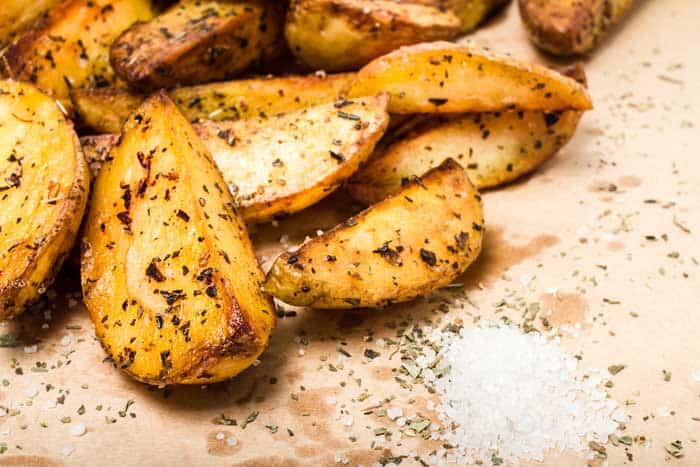 Potato wedges make a great appetizer or side dish for a barbecue and are the perfect match for burgers or BBQ sandwiches.
Russet potatoes have a thin skin that makes them easy to cook through at high temperatures. This finish is what makes grilled potato wedges so addictive and popular at tailgates and BBQ parties. They're then seasoned with a basic mix of paprika, garlic, black pepper, and potato flakes.
Pulled Pork Nachos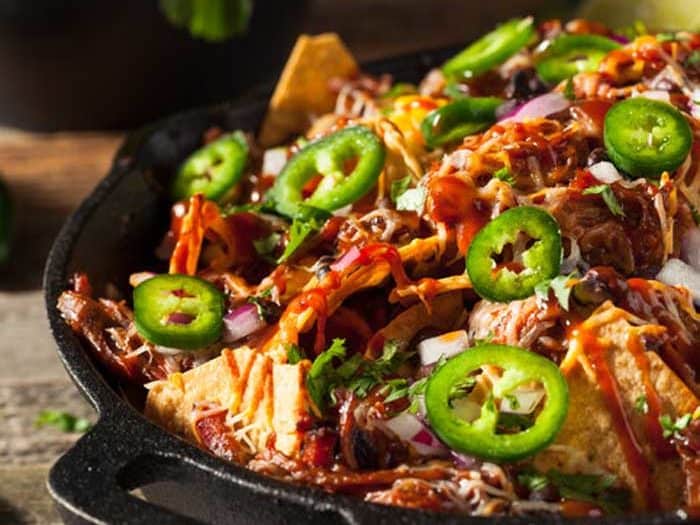 Thought nachos couldn't be improved? Try making them in your backyard BBQ smoker. Made fresh or with leftover pulled pork, the woody smoke on display in this dish is unreal.
Our smoked pulled pork nachos are smoked over pecan wood and topped with cheese (obviously), peppers, chili peppers, and BBQ sauce. It's served straight off the grill for the ultimate smokey, cheesy, spicy plate of barbecue pork.
Smoked Brats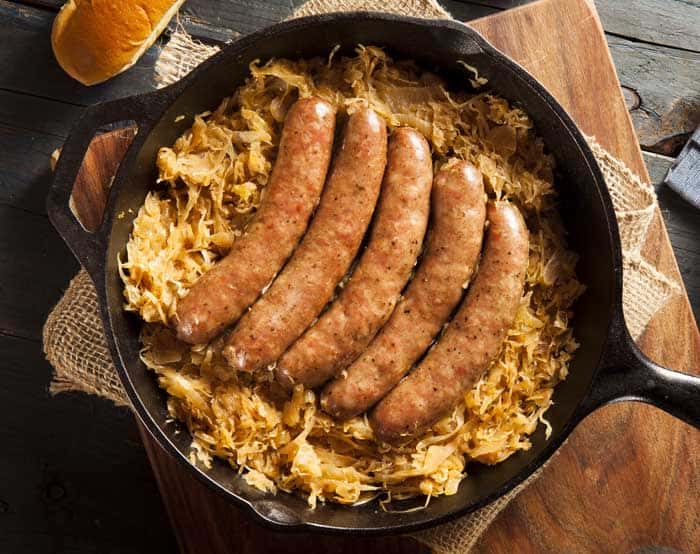 The best in both German sausage and American barbecue come together in these smoked beer brats. Forget your store-bought bratwurst or hot dog sausages, these are the real deal. We cook them over apple wood chips, then serve with sauerkraut and German mustard for a mouthful that's out of this world.
Smoked Butter Shrimp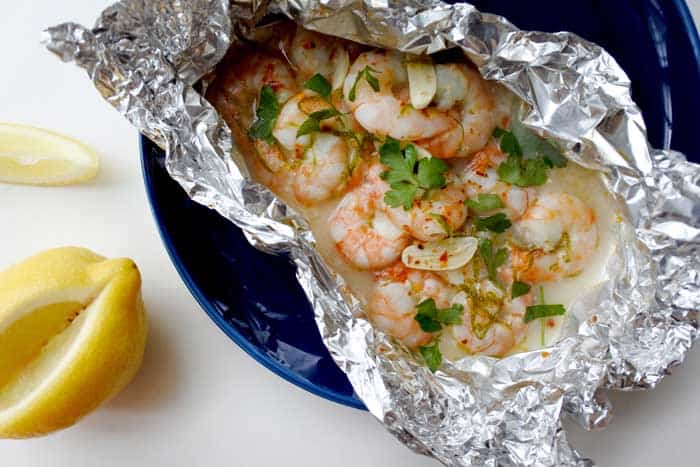 This is as fast as fresh shrimp comes, taking just 30 minutes to cook in your BBQ smoker. Our smoked jumbo shrimp recipe is cooked in a thick butter sauce, with a spicy dry rub and lemon zest.
Bacon-Wrapped Chicken Thighs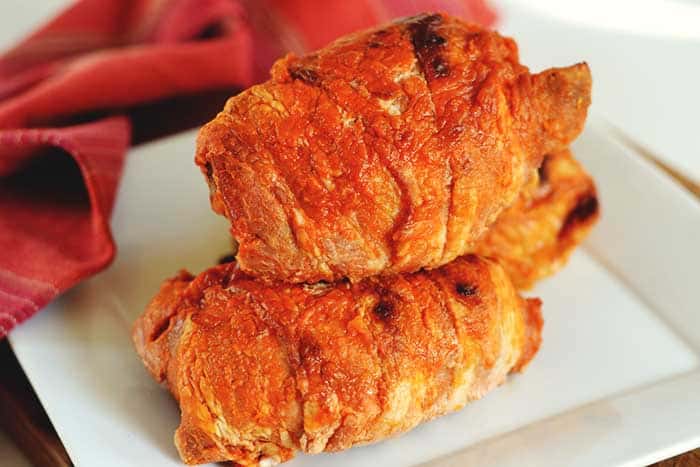 A tasty barbecue snack, these smoked bacon-wrapped chicken thighs can satisfy any crowd at your next BBQ party or tailgate. Thighs are simple to prepare and cook, taking just a couple of hours in your smoker. But they're taken to a whole new level by being wrapped in bacon for an outrageously meaty, flavorful taste.
Grilled Sweet Potatoes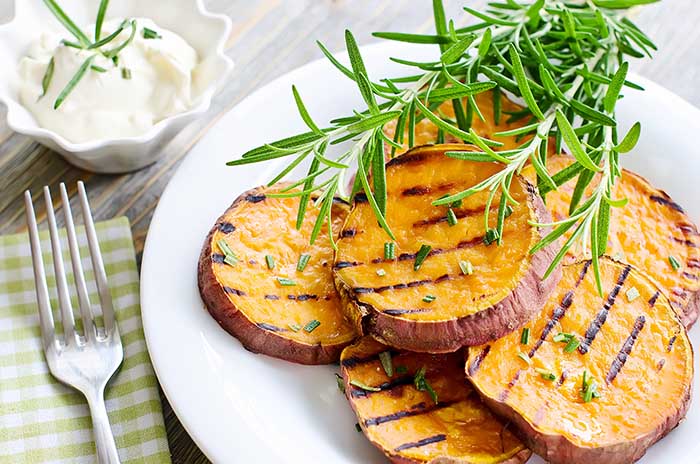 For a quick appetizer that pairs best with beef, these grilled sweet potatoes fit the bill perfectly. Parboiled and sliced before seared over high heat, these caramelized discs are delectable and the perfect finger food for a hungry crowd.
Bison Sliders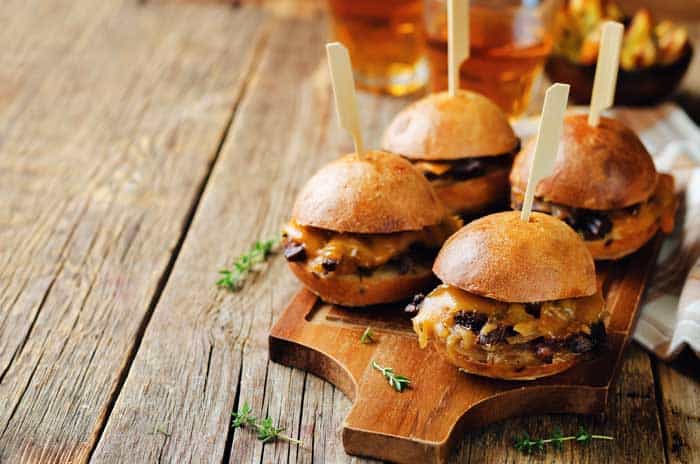 These scaled-down burgers are perfect for game day, tailgating, or any BBQ get-together. Bison is better quality than most standard beef burgers, and this grilled bison sliders recipe shows us how. Made with tasty, protein-rich red meat, these sliders have a mildly sweet flavor that will whet the appetite for your main course.
Smoked Mac and Cheese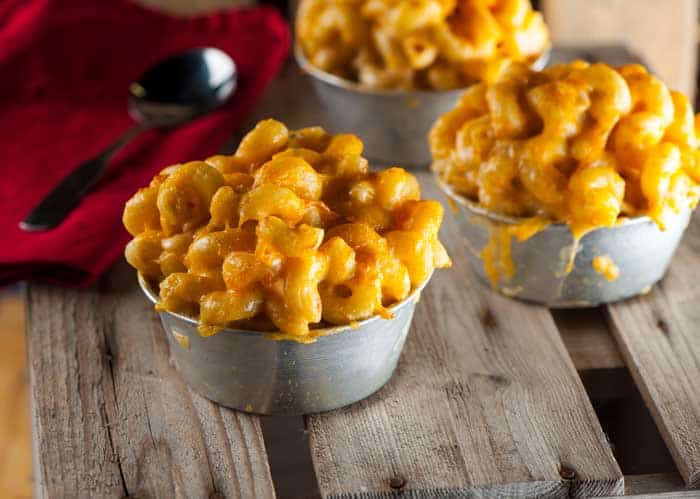 The ideal American appetizer for your outdoor barbecue. This smoked mac and cheese recipe dials up everything you love in the traditional recipe. Macaroni with melted cheddar and gouda cheese, served over apple smoke, with crispy bacon on top. It can be mixed in with pulled pork, bacon, or smoked lobster. Believe me, you've never had cheesy macaroni like this before.
Buffalo Chicken Dip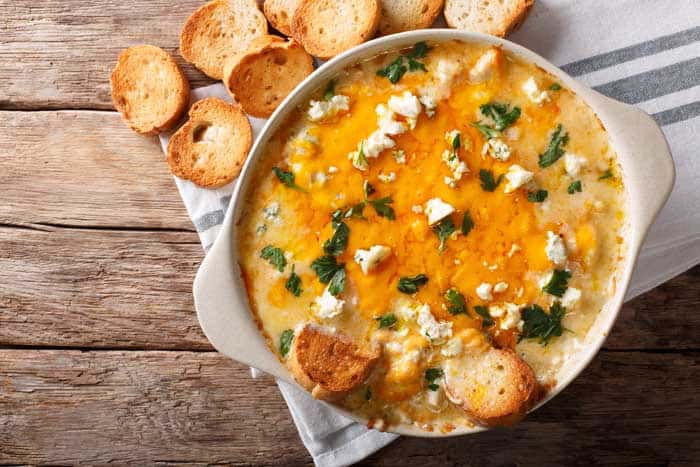 This buffalo chicken dip recipe is delicious, cheesy, and sure to become a crowd favorite. This warm, rich dip goes well with tortilla chips or on chicken wings.
Best made in batches, this is a make-ahead appetizer that almost never goes to waste. For the best results, make it with leftover smoked chicken, and finish it with jalapeños for a touch of heat.
Hot Dog Burnt Ends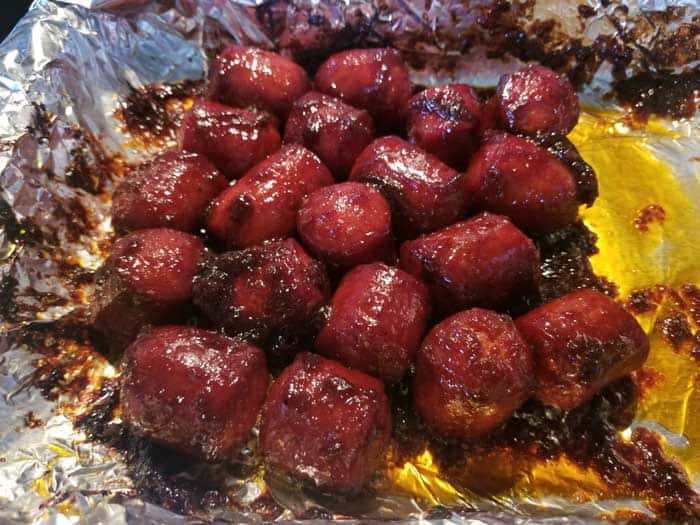 This recipe is one of the simplest smoking recipes I can think of, costing nothing more than a package of standard-issue hot dogs and topped with a couple of everyday ingredients. Smoked hot dog burnt ends are a spicy alternative to barbecue sausage that only takes 90 minutes to rustle up.
BBQ Chicken Nachos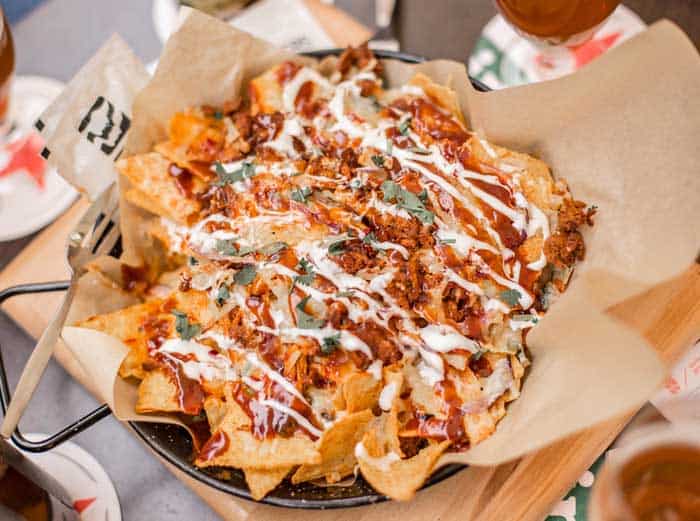 Forget those store-bought nachos. These BBQ chicken nachos are like nothing you've had before. Cooked on the grill, the wood-fired chicken adds a unique layer of flavor before being smothered in your favorite nacho ingredients.
Grilled Stuffed Mushrooms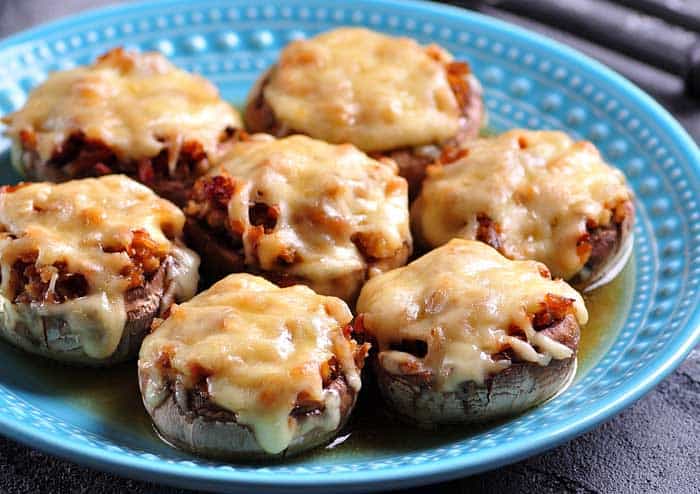 Think mushrooms are boring? Our grilled stuffed mushrooms prove otherwise. We fill them to the rim with bacon, cream cheese, and jalapenos, then topped with melted cheddar cheese.
Spicy Grilled Shrimp Skewers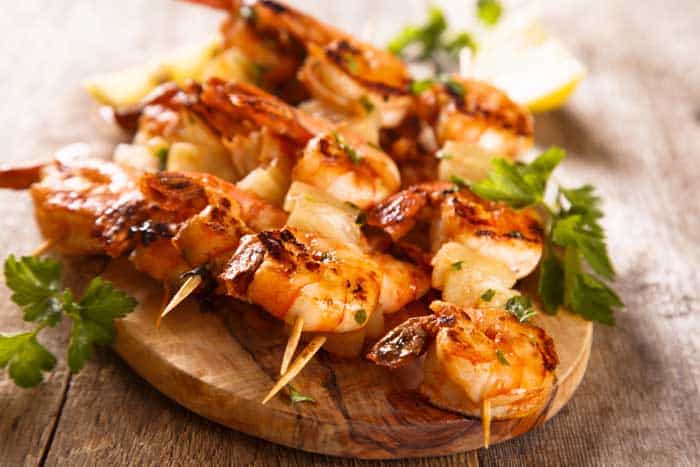 BBQ skewers are always a hit, and our spicy grilled shrimp is no different. We prepare them in a spice rub before grilling over high heat for the perfect blend between heat and char. We peel our shrimp to allow in a flash of smoke, as well as our chili and oil marinade. For such a quick recipe, these skewers are brimming with flavor.
Grilled Fish Tacos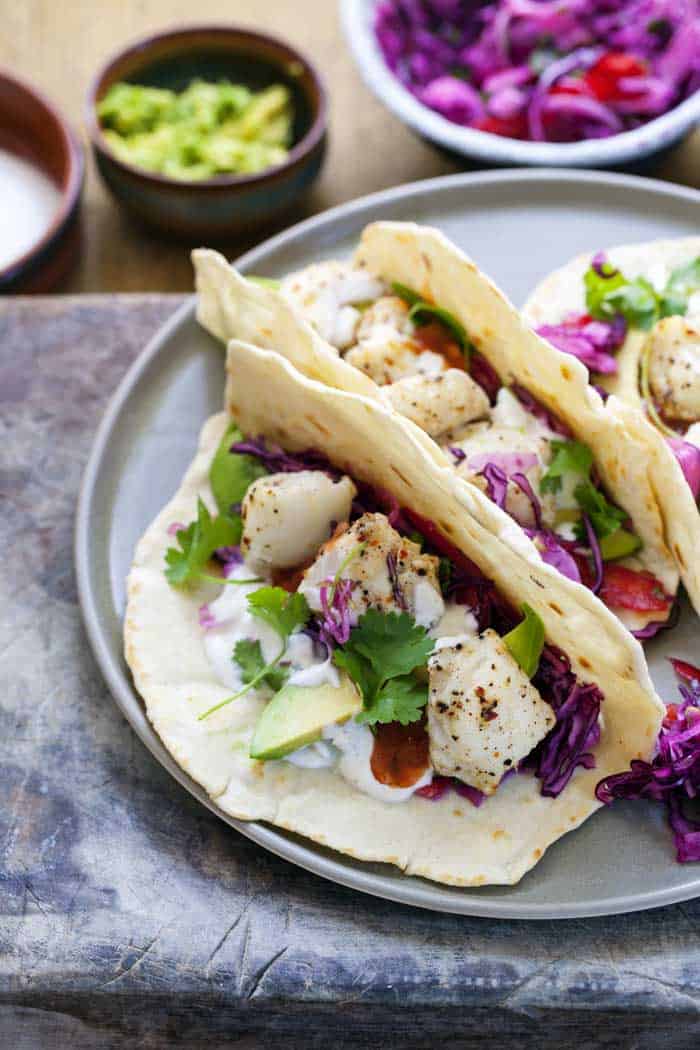 These grilled fish tacos are easy and only need 20 minutes. In a freshly grilled tortilla, we top our white fish with zesty red cabbage, guacamole, and a creamy white sauce made with Greek yogurt and lime juice.
Peach Salsa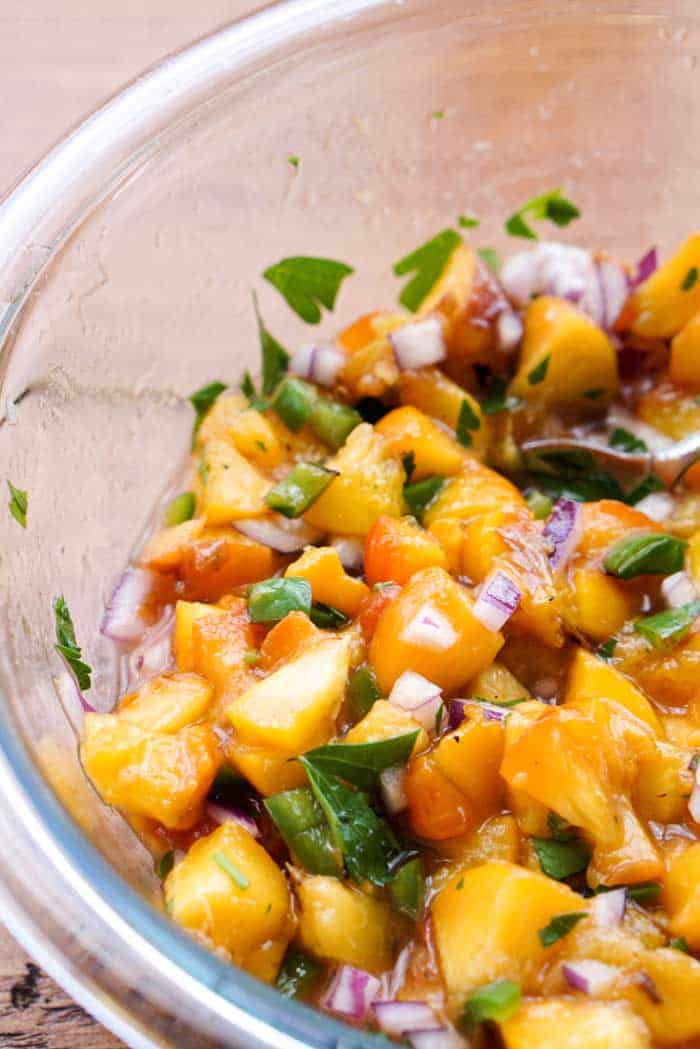 This fruity BBQ appetizer is made with just a few ingredients and goes well with grilled chicken or pork, or as a taco filling. The natural sugars in this grilled peach salsa caramelize over fire, giving this recipe an extra tasty sweet edge.
Grilled Kimchi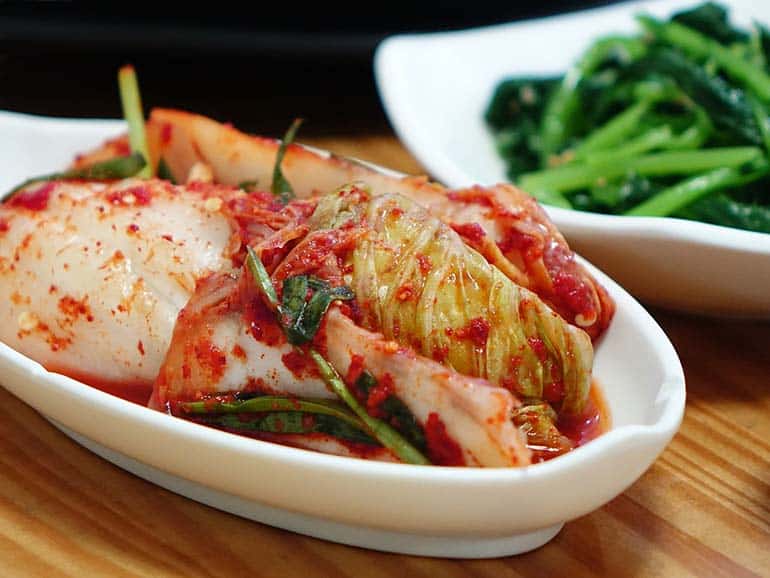 It might be unusual, but grilled kimchi is a quirky take on the traditional Korean dish that is more versatile than you might think. It transitions the cabbage from bitter to caramelized, making it delicious either served with hot wings or as a sandwich filling.