BBQ Chicken Wings should be a staple for any grilling enthusiast. Here's a really easy recipe that you'll be able to pull out the bag at any cook-off or party. Just be prepared to fight for that last wing!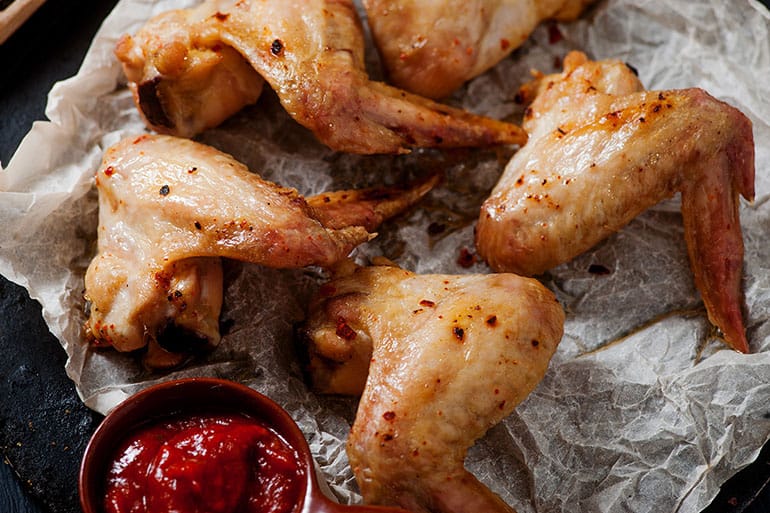 Everyone needs a go-to BBQ wings recipe, and this one has stood the test of time over the years. I've stripped back complicated marinades and dipping sauces, leaving you with simple wings that you can rely on.
This leaves you the real star of the show: The wings. These beauties are fall-off-the-bone delicious, and should have everyone reaching for more!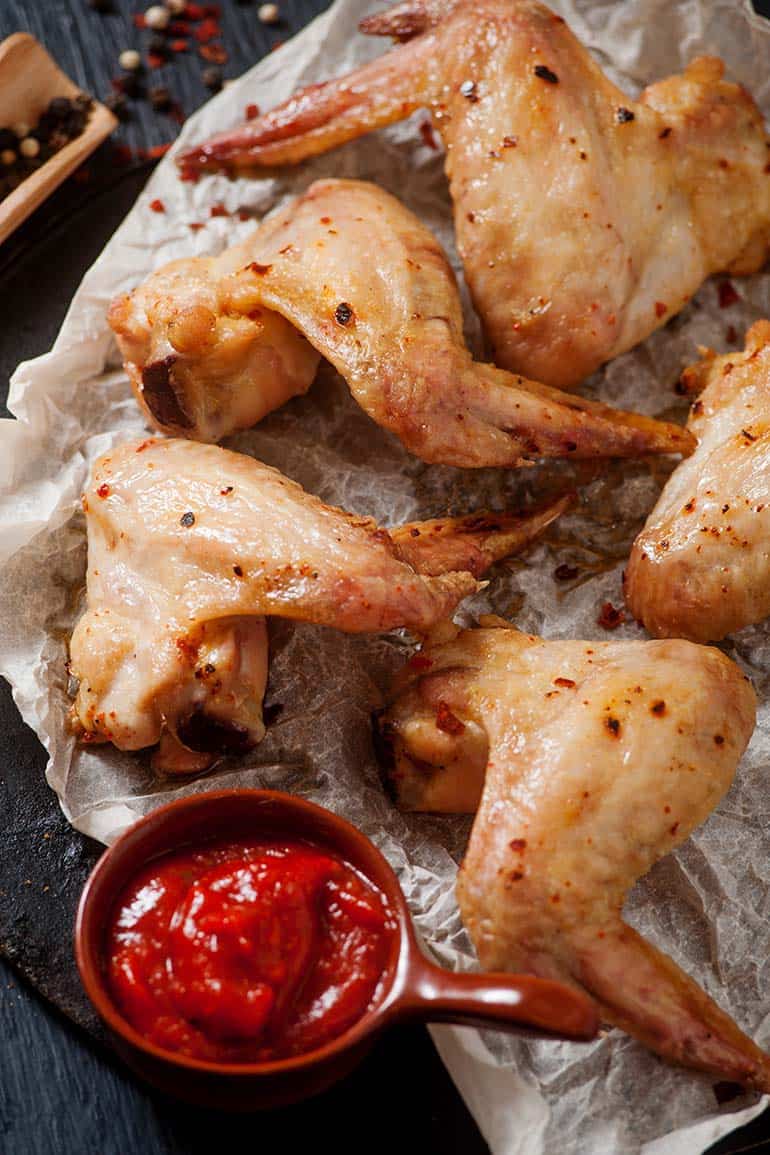 This recipes uses a really simple marinade, just to help inject a bit of sharp flavor into the mix. It's just a simple soy sauce and vinaigrette blend, but there are so many different ingredients you could use here.
Feel free to experiment here. I've seen marinades using honey, chili sauce, crushed garlic, lime, ginger, sriracha, hoisin sauce, and much more.
Basically, if it has a bit of zing to it then it's a contender for a marinade!
If you want to try a dipping sauce here, then I recommend taking a look at some of the ideas here. Failing that, I've been really enjoying Cola BBQ sauces recently. The combination of spice and sweetness offered by them goes really well.
If you're not strapped for time then the best way to enhance the flavor of these little beauties is to make use of a good brine.
If you've never used a brine before then be sure to check out my guide on how to brine chicken wings. I walk you through all the steps, as well as everything you need to pull together an effective brining solution.
Finally, make sure you heat up your grill full before putting the wings on it. This will help to prevent the chicken from sticking to the grill.
Easy BBQ Chicken Wings
Ingredients
1/2

cup

soy sauce

1/2

cup

Italian vinaigrette salad dressing

3

lbs

chicken wings

wing tips removed
Instructions
Marinade chicken wings in a large ziploc bag with soy sauce and Italian vinaigrette dressing. Leave for at least 3 hours, or overnight.

When the wings are ready, heat up BBQ grill to medium, or 415°F (210°C)

Remove wings from refrigerator and ziploc bag. Pat down with paper kitchen towel to remove excess marinade.

Arrange wings on grill, leaving enough space between each to ensure good airflow and proper coverage. Heat on grill, turning occasionally and until wings have browned are not pink on the inside. Usually around 20 minutes or when internal temperature reaches 165°F (73°C).

Serve up with your choice of glaze, side, or dipping sauce.