Delicious smoked chicken drumsticks prepared in dry rub seasoning and cooked low and slow over applewood smoke. This easy barbecue chicken legs recipe is quick and perfect for party platters and dinners!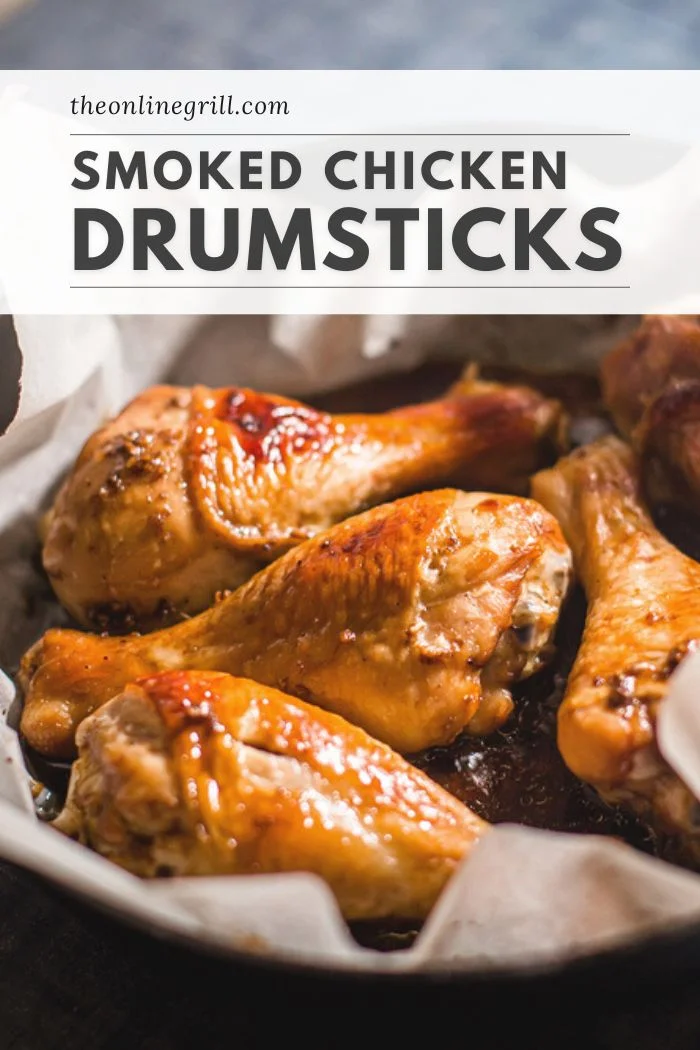 Cooking chicken drumsticks over smoke is an easy and affordable way to impart a lot of flavor onto an underrated poultry cut. Chicken legs are often cheap at meat counters or butchers, and their modest size means they only take an hour to cook on your backyard smoker. Add some delicious BBQ dry rub into the mix and we have some seriously good barbecue chicken.
Our easy smoked chicken drumsticks recipe involves minimal meat prep, using just a quick dry rub to add some deep flavors to the mix. We then smoke over a temperature of 225°F for just an hour to deliver perfectly juicy and tender chicken legs.
Whether you're new to barbecue or an experienced pitmaster, this simple recipe is a great way to fire up some smoked chicken in no time. Let's get smoking!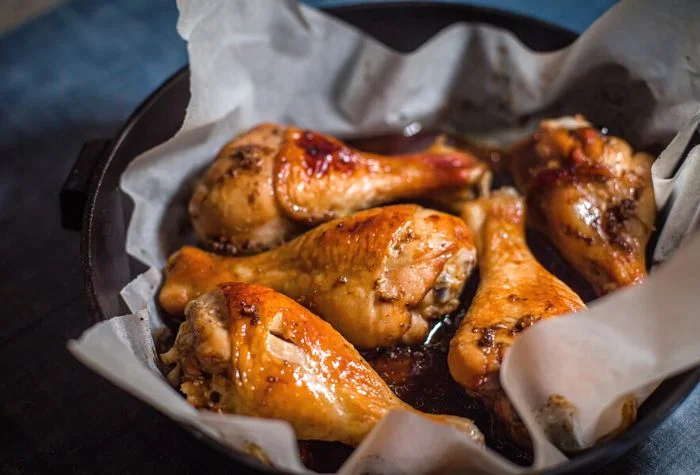 Dry Rub
The only step of meat preparation we'll be using for this recipe is applying a generous layer of dry rub seasoning to the drumsticks before throwing them on the smoker.
Any good BBQ dry rub should offer a balance of herbs and spices, with just a little bit of sugar. For this recipe, we'll be using a mild blend of onion and garlic with just a dash of cumin added for depth. If you prefer things with more heat, try our smoky BBQ chicken rub. Featuring smoked paprika, chili powder, and cayenne pepper, it offers spicy heat with a well-rounded depth of flavor.
Smoking Wood
Because of the relatively short cook time for this recipe, you can use almost any smoking wood for this recipe. However, I'd urge you to avoid overly pungent hardwoods (more on that below) and instead opt for something milder.
Fruitwoods like apple, pecan, cherry, and maple will add a mild and sweet flavor to chicken drumsticks. Look for a fruitwood that will complement the chicken rather than overwhelm it, so avoid hardwoods like mesquite and oak.
For our barbecue drumsticks, we're using applewood. Its mild and subtly sweet flavor makes it our go-to choice when selecting wood for smoking chicken, and lets the flavor of our drumsticks and dry rub come through.
Quick Tips
The chicken will continue to cook as it rests, so you can pull the drumsticks off the smoker when the internal chicken is approximately 160°F. As it rests, it will continue to cook to 165°F.
The chicken must rest after smoking so the juices will not run out as soon as you bite into the drumsticks. Give the chicken at least 5 minutes of rest time before serving them.
To get a beautiful sear on the drumsticks, dial up the heat on your smoker or grill to high and sear the legs for 1-2 minutes on each side.
You can adapt this drumstick recipe to any piece of chicken you have on hand. Dark meat like thighs or drumsticks will give you the most flavor, but breasts or wings will also cook beautifully on the smoker. See our other smoked chicken recipes for some quick inspiration!