The best smoked chicken recipes for your backyard cooker. Delicious barbecue chicken ideas including wood-fired thighs, rotisserie smoked chicken, and sizzling wings. Find your new favorite recipe today.
Smoked chicken is one of the most versatile meats you can use for barbecue. While delicate and low in fat, it is quick to cook and absorbs marinade and smoke flavors better than most other meats.
With a range of smoking methods including spatchcocking, rotisserie roasting, or beer can mounting, no chicken dish is the same.
These barbecue smoked chicken recipes offer something for everyone, whether you're a wing fan or prefer juicy thigh meat. Let's get smoking.
Pulled Chicken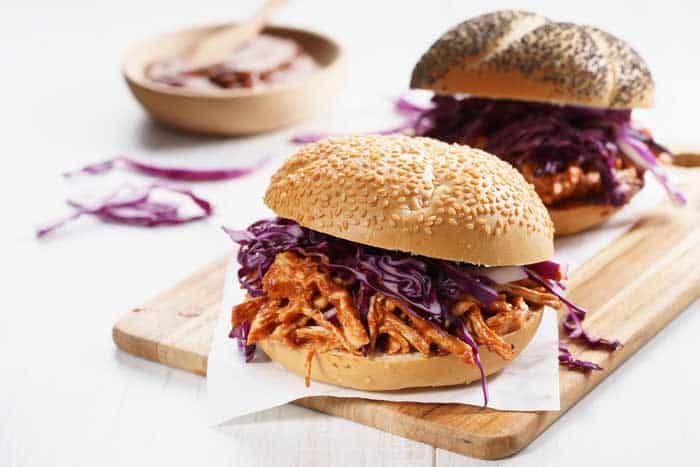 Shredded chicken provides a delicious filling for sandwiches that you can soak in seasoning and sauces, and is far leaner than pulled pork.
To make smoked pulled chicken, prep the whole bird by removing excess parts such as the giblet. The key to this recipe is adding flavor at every turn. Cover the chicken with dry rub before marinating, prepare a delicious BBQ sauce to cover the chicken when it's done smoking, or even inject the meat with basting liquid using a meat injector. Once the chicken is done smoking, you can shred it with forks or meat claws.
Whole Chicken
Sometimes, you can't go wrong with a classic but prepared with a twist. Whole roast chicken is a staple of many weekend dinner tables. Preparing it in the smoker adds an extra dimension to the flavor while keeping the tastes and textures you are familiar with.
To prepare a smoked whole chicken, rub the skin with olive oil and dry rub (the oil is essential to stop the skin from drying out). Then, tie the legs together, tuck the wings, and smoke the chicken for about 2 ½ hours.
Chicken Wings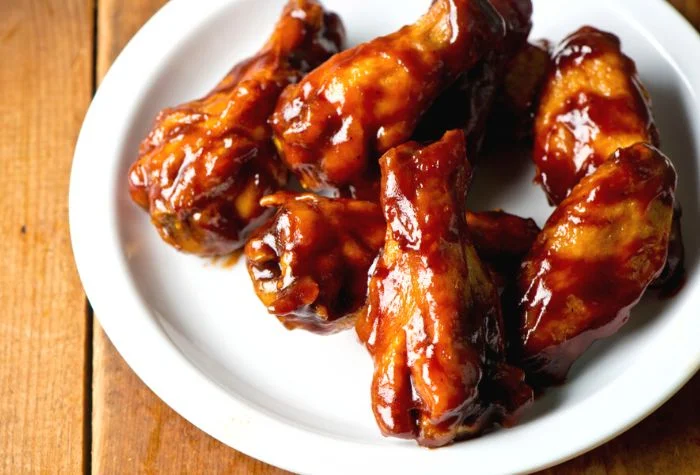 Chicken wings are a favorite when it comes to feeding a crowd. Smoking them adds an extra dimension of flavor that you can complement your choice of dips and sauces.
To make smoked chicken wings, pat them dry and toss in baking powder to remove all the moisture. This ensures that the skin will be crispy later on. Then, start smoking at a lower temperature. Toward the end of the cooking time, raise the temperature to make the skin extra-crispy.
You can serve these covered with any BBQ sauce that you like. Buffalo sauce is always a classic choice.
Chicken Breast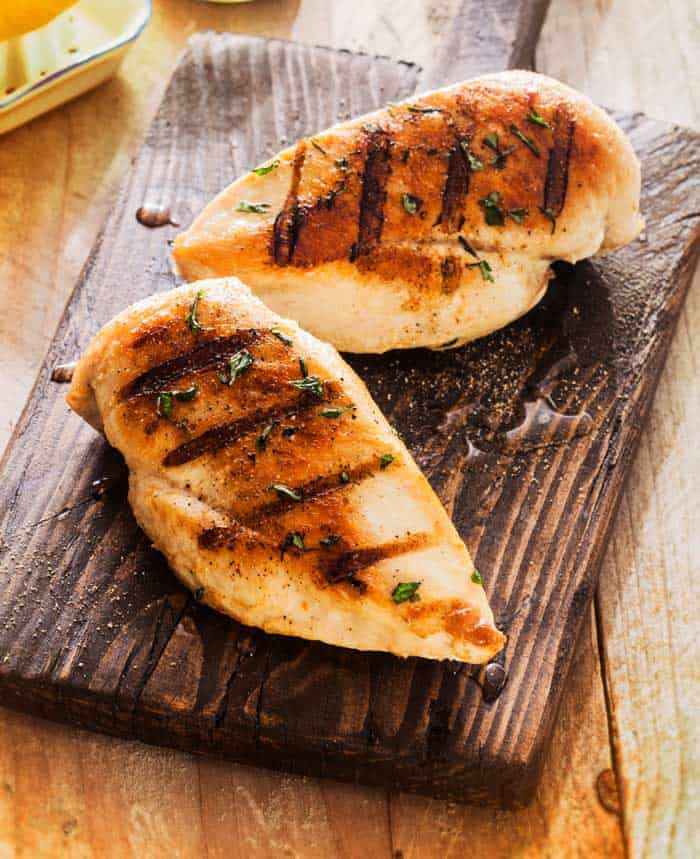 Chicken breast is a dinner staple, but it can be dull and dry if not prepared properly. Smoked chicken breasts retain their moisture and flavor while still helping you keep the picky eaters in your family happy.
For the best results, try reverse-seared chicken breasts. This process involves smoking the chicken before searing over high heat to create a caramelized finish.
Prepare chicken breasts by brining them or rubbing them with a dry rub. Before putting them in the smoker, rub the breasts down with olive oil to prevent drying out. Smoked chicken breasts only take about an hour to smoke, then you can slice and serve.
Chicken Thighs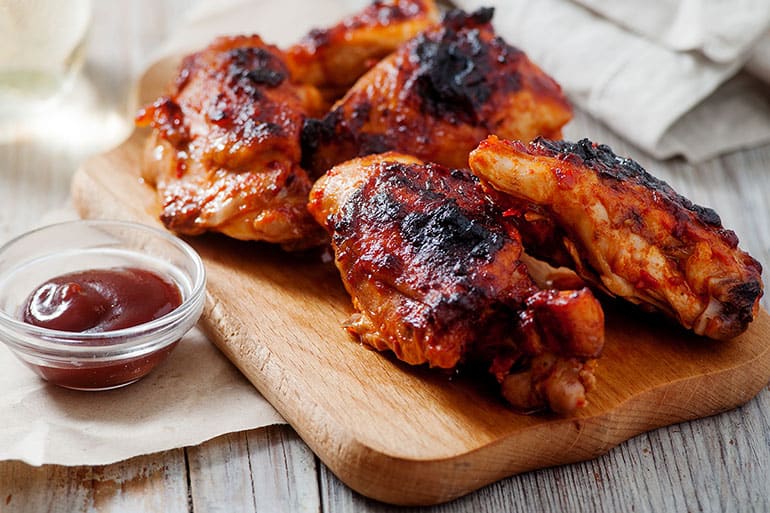 Chicken thighs are one of the best parts of the bird. They are more flavorful than plain chicken breasts but still have plenty of meat to feed a crowd. Smoked chicken thighs absorb the smoky flavor of this technique well thanks to the extra fat and skin.
For smoked chicken thighs, trim off excess fat and cover with olive oil and a dry rub. You can make your dry rub out of your favorite seasonings. One suggestion is to combine salt, paprika, garlic powder, and onion powder. Then, smoke until the thighs reach an internal temperature of 165°F.
Chicken Quarters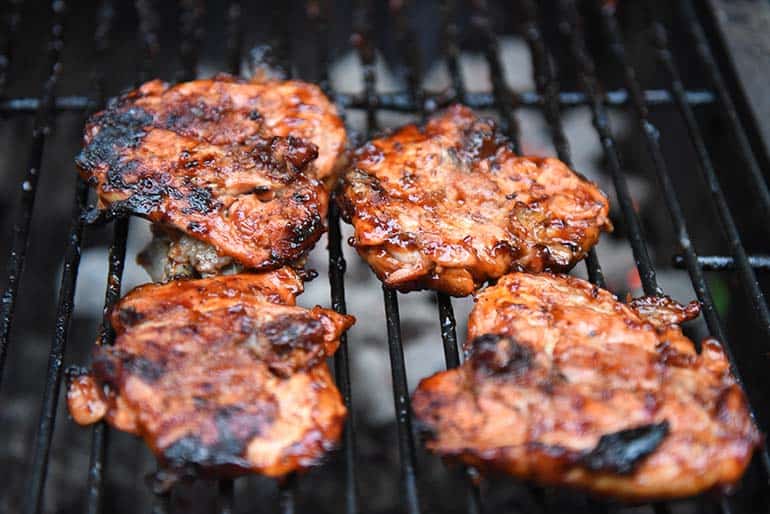 A chicken quarter is a cut of meat that includes the chicken thigh and drumstick (basically all parts of the bird's leg). Preparing chicken quarters is a great way to ensure that everyone gets plenty of meat per serving. The thighs and drumsticks absorb flavor well, making them perfect for smoking.
Prepare smoked chicken quarters the same way you would any chicken cut. Rub the meat in olive oil and a dry rub made of your favorite spices. Then, put it in the smoker. Chicken quarters have more meat than thighs or breasts, so you will need to smoke these for a longer time, about four hours.
Beer Can Chicken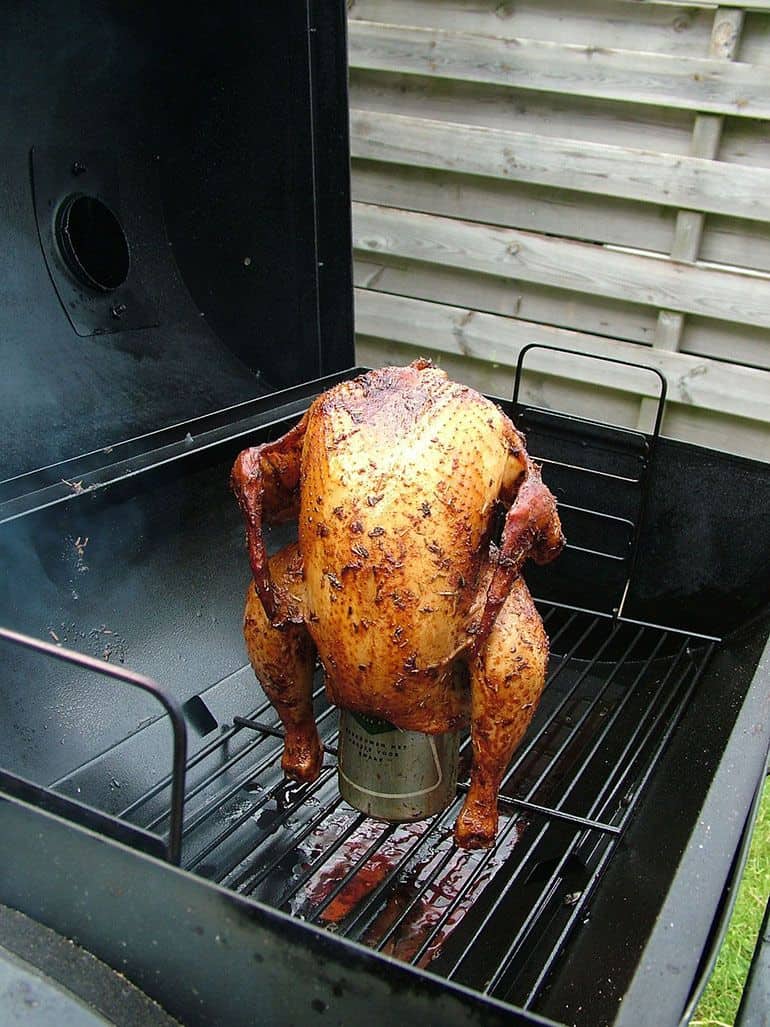 Beer can chicken a way of indirectly grilling or smoking chicken. This method lets the bird absorb a ton of flavor while avoiding direct heat on the chicken breasts, drying the bird out.
Cover the chicken with your favorite barbecue dry rub to prepare beer can chicken to impart maximum flavor. Then, shove a partially full beer can into the chicken's cavity. When putting the chicken into the smoker, arrange it to stand up on the beer can. While the chicken is smoking (it should take about an hour), prepare your BBQ sauce.
Spatchcock Chicken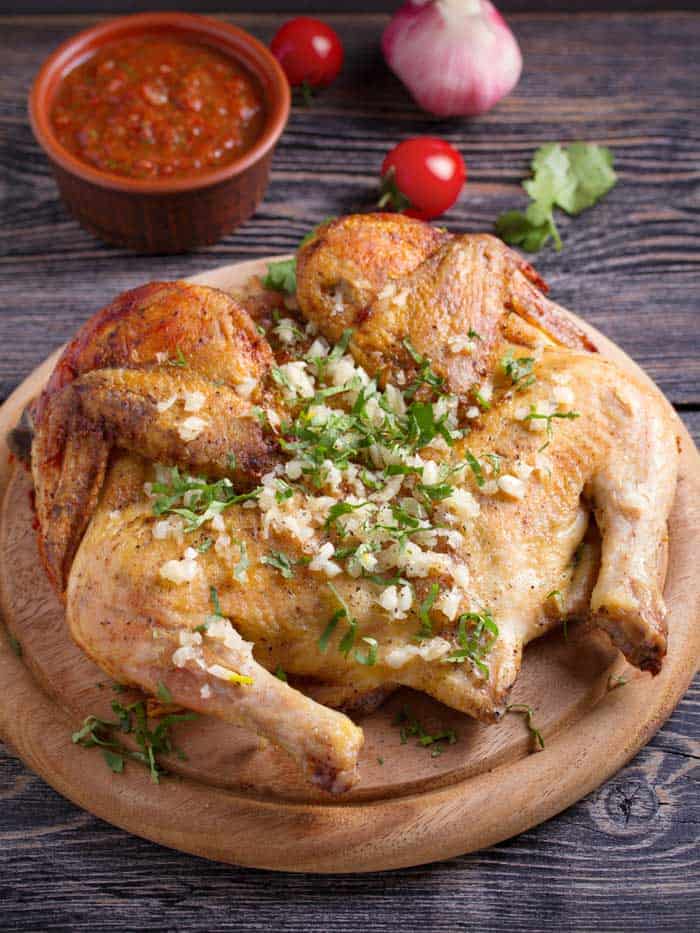 Spatchcocking is a meat prep that helps cook the whole bird faster, making it possible to have roasted or smoked chicken even on weeknights. To spatchcock a chicken, you need to remove the backbone to flatten out the chicken. Pressing the chicken flat means that your chicken will smoke more evenly.
Spatchcock chicken is excellent, but smoked spatchcock chicken is even better. The dry rub flavors combined with the smokiness from the preparation method make this a perfect excuse to fire up your smoker any day.
Rotisserie Chicken
Rotisserie chicken is prepared on a rotisserie or a turning spit. The spit turns slowly, ensuring that the chicken is cooked evenly on all sides. If you've ever bought prepared chicken at the supermarket, it was probably rotisserie chicken.
You can make smoked rotisserie chicken at home if you buy your own spit. Prepare the chicken as you would for any smoking recipe with brine or dry rub. Then, put the bird on the rotisserie and arrange the rotisserie in the smoker.
Drumsticks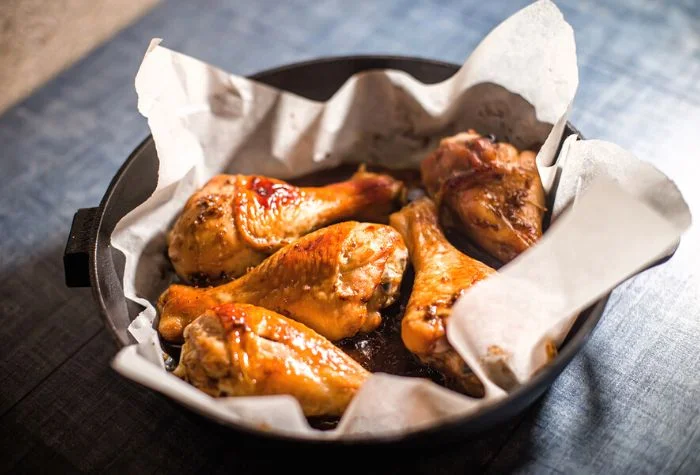 Chicken drumsticks are a cheap and easy way to add a lot of flavor to a meal without breaking the bank. From the leg of the chicken, drumsticks are inexpensive and can be cooked in just one hour! What's not to love?
Our smoked chicken drumsticks recipe uses just a simple herb rub before smoking the legs over applewood until done. Juicy, tender, and perfect party food.