This BBQ reverse seared chicken breast brings the best of two worlds together. The chicken is smoked low and slow for juicy, tender meat, before then finished with a high heat sear to give it that charred finish we all love!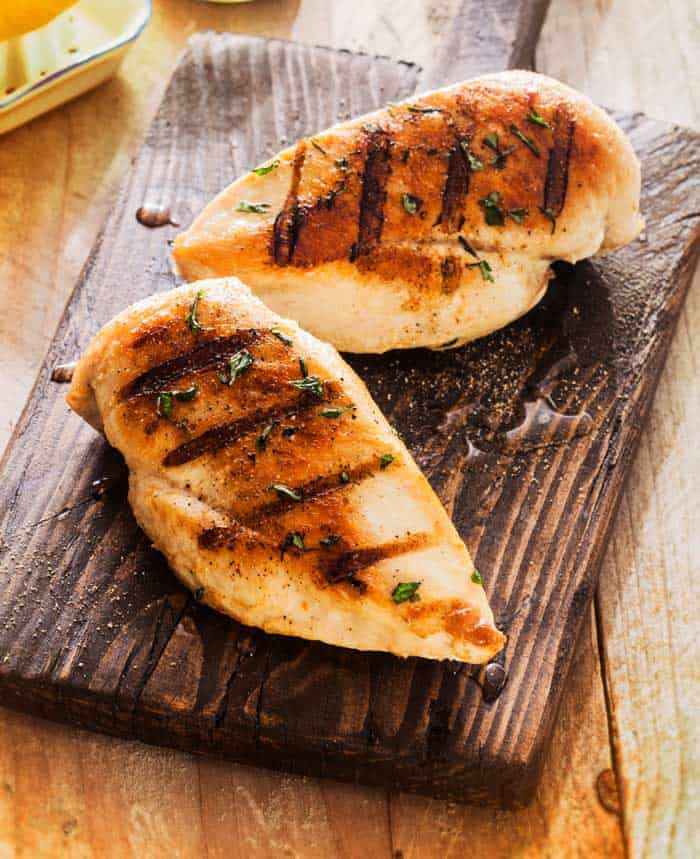 I love barbecue chicken.
And of all the different chicken cuts, my favorite by far has to be chicken breast.
Yes, chicken thighs are melt-in-your-mouth delicious, and chicken quarters offer tender flavors, but nothing is quite as satisfying as biting into a large cut of beautifully cooked chicken breast.
The challenge when smoking or grilling them is to achieve a grilled seared finish while still keeping the inside juicy and tender.
Enter the reverse sear method.
Reverse searing is normally associated with red meat, particularly beef. So you often see recipes for reverse seared tri-tip, or flank steak.
It's the perfect method for perfectly cooking the inside of your meat low and slow, before finishing it off on a searing high heat to give your meat the finish that we love when BBQ grilling.
It toes the perfect balance between the juicy flavors of BBQ smoking, while retaining everything we love about grilled meat.
Chicken breast dry rub
I've included a quick homemade dry rub for the chicken. I use it for almost all chicken that I put on the smoker, and this is no different.
The ingredients are:
2 tbsp paprika
1 tbsp thyme
2 tbsp chili powder
2 tbsp cayenne pepper
1 tbsp garlic powder
1 tbsp onion powder
1 tbsp kosher/table salt
2 tbsp black pepper
It's a pretty straightforward recipe that includes my favorite BBQ flavors: Paprika, cayenne, onion.
If you're nervous about spice, then you can easily use a little less cayenne and chili powder to give yourself something a bit more mellow.
If you'd prefer to use something store-bought then I recommend any of these: