Smoke chicken breasts the easy way with this electric smoker recipe. Boneless and skinless chicken breasts prepared with an easy dry rub seasoning, and cooked over applewood. This barbecue recipe is juicy and smoky, and an instant crowd-pleaser!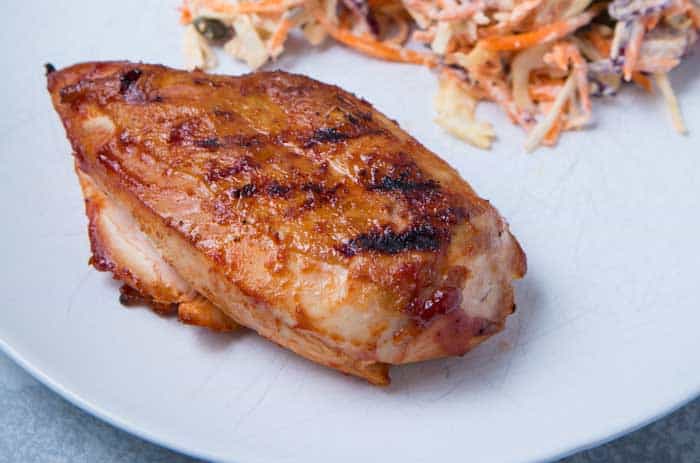 Sometimes the best electric smoker recipes are the simplest, and these smoked chicken breasts are proof of just that. They need minimal meat prep and are cooked for just one hour in your electric smoker before they're good to go.
Skinless and boneless chicken breasts are one of the best cuts of chicken for barbecue. They may be much smaller than other classic smoked cuts, like whole chicken or beer can chicken, but they're as juicy and tender as any other.
I recommend getting skinless and boneless chicken breasts for this recipe. This will cook evenly throughout, without any bone disrupting the smoke penetrating through the meat. Boneless breasts are easy and inexpensive to buy, and you can find them at almost any store or supermarket meat counter.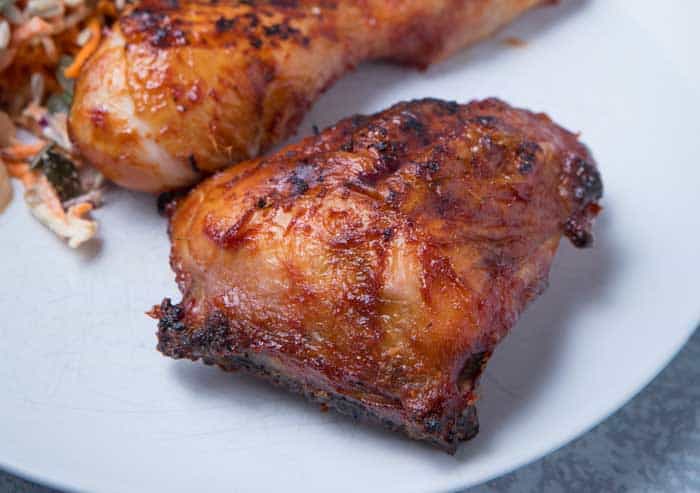 Meat Prep
Raw chicken breasts usually come packaged neatly and with very little work for you to do. I do recommend giving them a quick glance before smoking, cutting away any little strips of fat that might be hanging off the meat. In this case, the fat doesn't serve much purpose so it's best to get rid of it.
I don't use a brine when I'm smoking chicken breasts. The smoking time for this recipe is only around an hour, so using a brine isn't necessary. However, if you do prefer to use one then make sure you've given yourself a few hours to leave the chicken in the brining solution. Anything between two and five hours should be enough.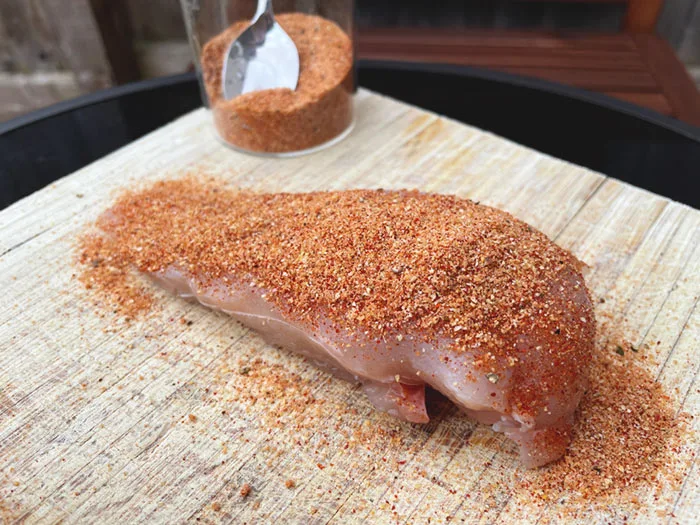 Finally, use a dry rub before cooking. A good seasoning blend will infuse a good deal of flavor into the chicken, giving that distinct barbecue taste.
My go-to for chicken is my all-purpose BBQ chicken rub. I use it for my whole chicken, my spatchcock chicken, and these boneless breasts are no different. It contains a blend of paprika, thyme, and chili powder, giving the chicken a subtle hint of herb and spice. Full ingredients and measurements in the recipe below.