Everyone deserves to be able to get involved with an outdoor cook-off, so today I wanted to put together a list of low carb recipes that have something for everyone.
Luckily because so much of grilling revolves around meat and vegetables, creating keto versions of popular barbecue dishes isn't too difficult to do. Here are 23 of the best keto-friendly BBQ recipes out there to help you get your low carb grilling fix all year round.
Be sure to check out my other keto-friendly BBQ posts:
1. Beer Can Chicken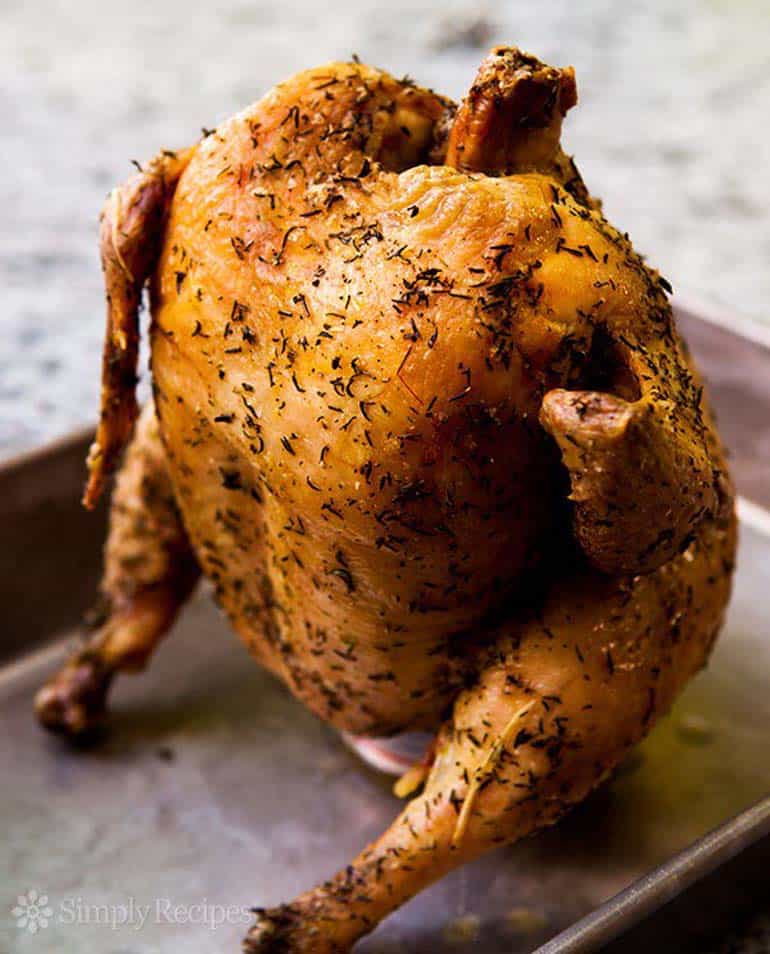 I have actually posted my very own beer can chicken recipe before, but today I wanted to share this slightly different take on it.
I don't think beer can chicken (also sometimes called beer butt chicken) is anywhere near as popular as it deserves to be. If you love chicken, then this has everything you could possibly want: Tender, crispy, fall-off-the-bone moist chicken meat, all infused with a subtle beer-like flavor.
This one uses a generous amount of time to give the chicken a herby edge to the beer and chicken.
2. Tuscan Style Grilled Ribeye Steaks
No BBQ list would be complete without a good cut of ribeye, and this Tuscan-style recipe doesn't disappoint. Like aany good steak recipe, it's tender and melt-in-the-mouth delicious.
As well as the meat, a lot of its flavors come from its use of garlic, balsamic vinegar, and fresh rosemary, giving it a herby but also slightly tart taste to it.
3. Balsamic Jalapeño Grilled Tri Tip
4. Hibachi Steakhouse Meatball Kebabs
5. Grilled Carne Asada
6. Korean Steak Kebabs
7. Steak Fajita Skewers with Cilantro Chimichurri
8. Grilled Zucchini Boats with Beef
9. Steak & Mushroom Kebabs
10. Grilled Tri Tip with Onions & Peppers
11. Easy Mexican Beef Skewers
12. Keto Teriyaki Beef on a Stick
13. Grilled Flank Steak with Avocado Chimichurri
14. Grilled Steak Lettuce Wraps
15. Easy Grilled Steakhouse Kebabs
16. Grilled Ribeye Steaks with Gorgonzola Butter
17. Thai Beef Satay Skewers
18. Fajita Stuffed Grilled Flank Steak
19. Marinated Skirt Steak with Chimichurri
20. Lemon & Oregano Grilled Chicken
21. Grilled Balsamic Chicken Kebabs
22. Grilled Chicken with Peanut Sauce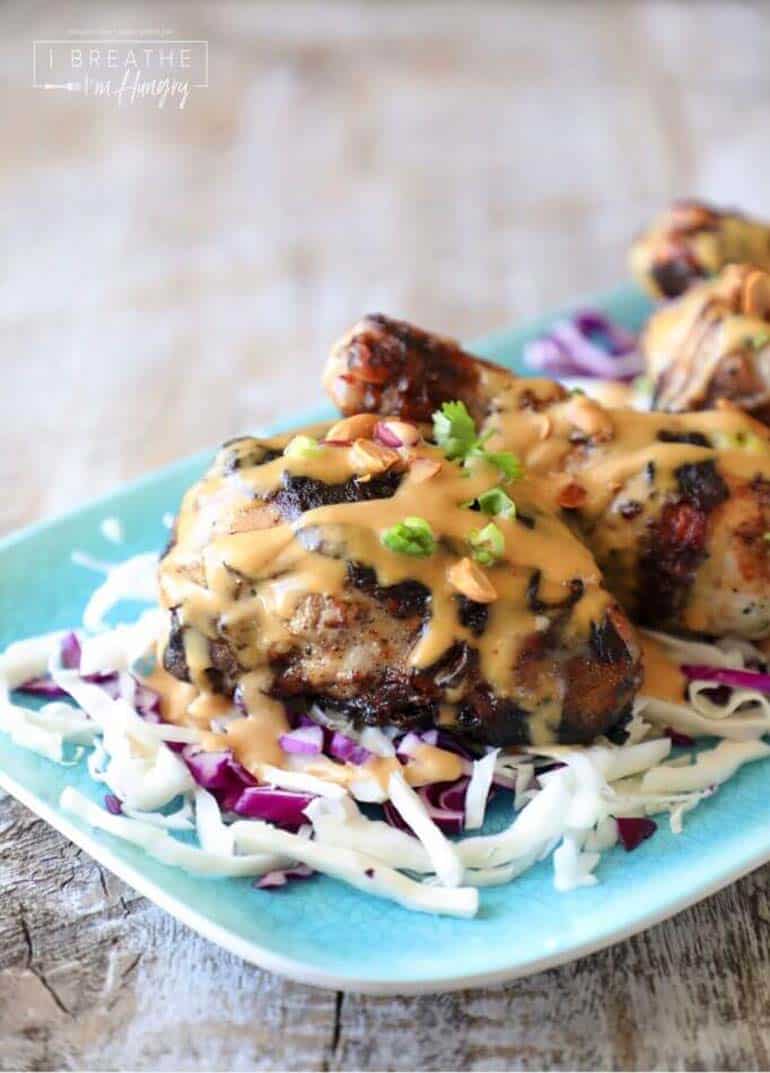 23. Sriracha Ranch Chicken