Need a sugar-free BBQ hit this year? Here are 16 of the best keto and low-carb BBQ sides to win over the party.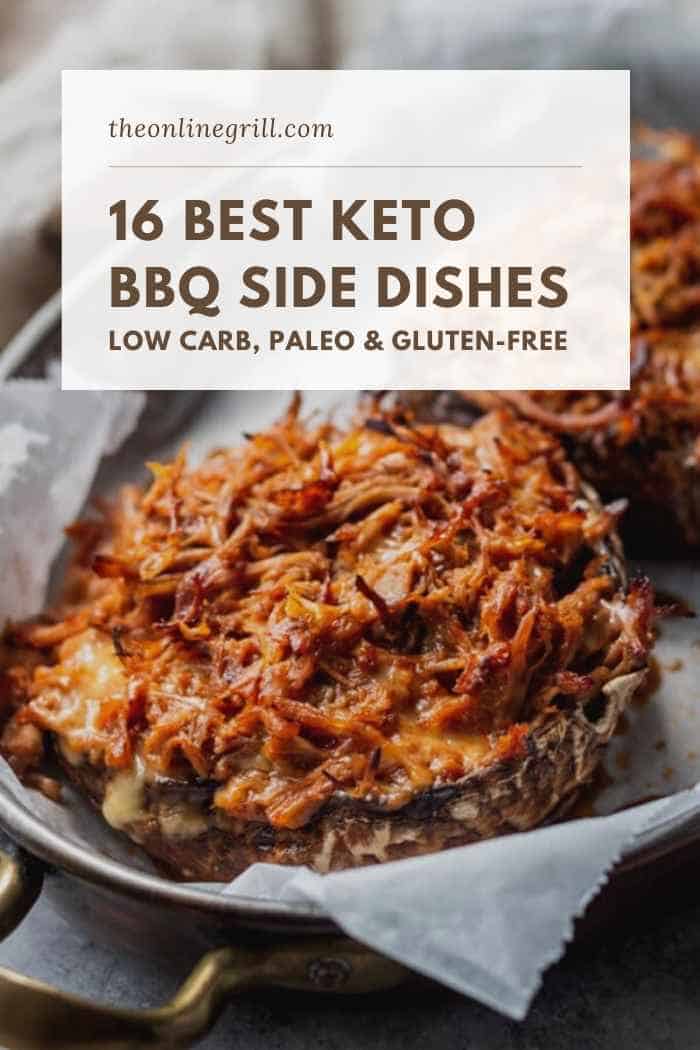 One of the best things about grilling isn't just the ridiculous sizes of main dishes that you can conjure up, but sometimes the real star of the show is what's served as sides. It's a chance to get creative with salad, sauces and appetizers in a way that rigid indoor cooking sometimes doesn't allow.
Thankfully, following a low-carb diet doesn't mean you have to miss out on any of the fun.
So here are 16 of the best keto-friendly and low-carb BBQ sauces, snacks and sides to match with your barbecue this year.
Have a favorite? Be sure to let me know in the comments below!
Be sure to check out my other keto-friendly BBQ posts:
Low-Carb Cranberry Sauce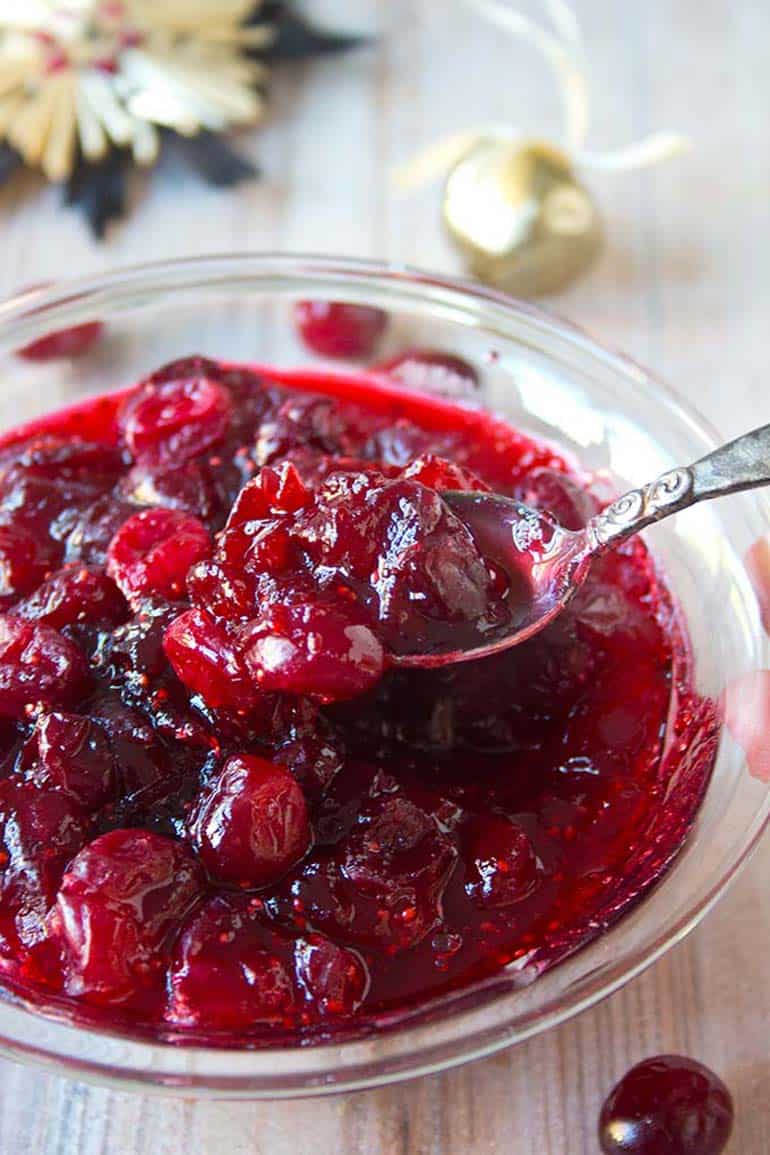 A lot of people might think that cranberry sauce is best saved for serving with your Thanksgiving or Christmas BBQ recipes, but it can make a great side for chicken or turkey throughout the year.
This low-carb cranberry sauce is made with just four ingredients: Cranberries, sweetener (this recipe recommends powdered erythritol), brandy and water.
It takes barely 10 minutes from start to finish, and best of all is that sugar-craving friends won't be able to tell the difference.
Pulled Pork Keto Stuffed Mushrooms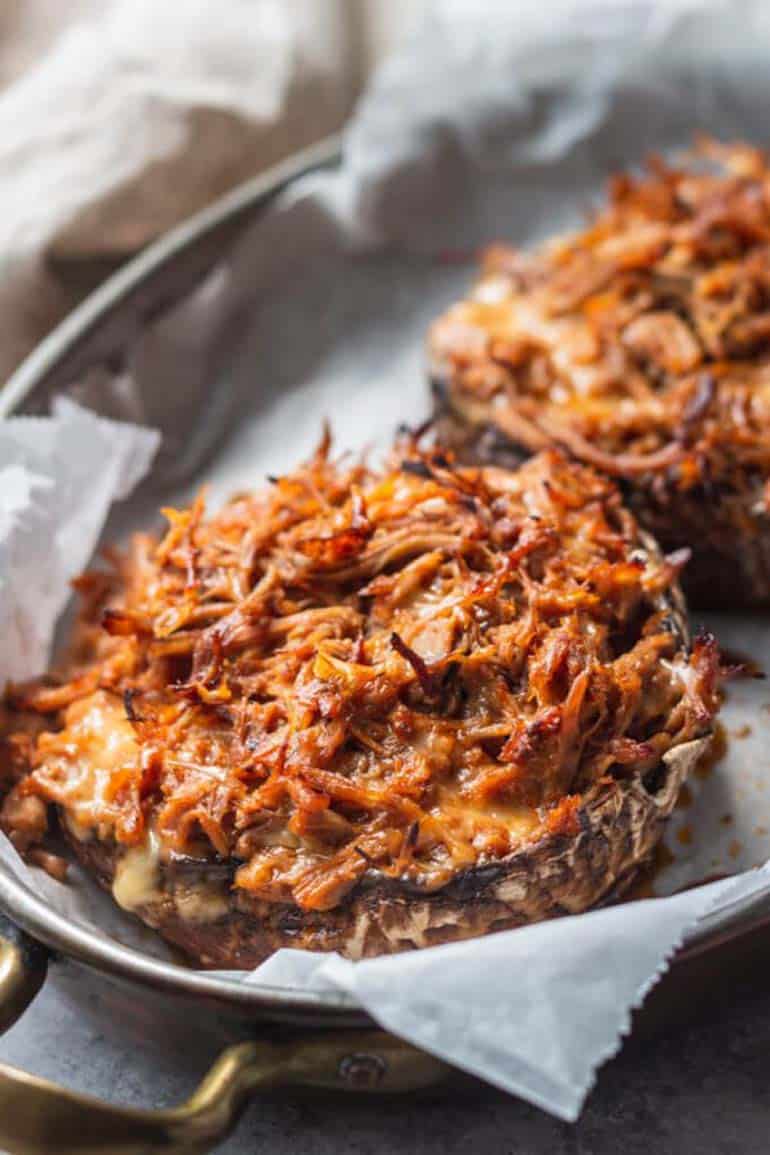 For the unfamiliar, grilled stuffed portobello mushrooms are fantastic at serving as a meat substitute, but also as a replacement for heavier carbs such as bread.
This recipe makes full use of that, and pairs mushrooms with cheese and beautiful pulled pork.
If you love pulled pork then check out these other leftover pulled pork recipes and ideas.
Creamy Garlic Salad Dressing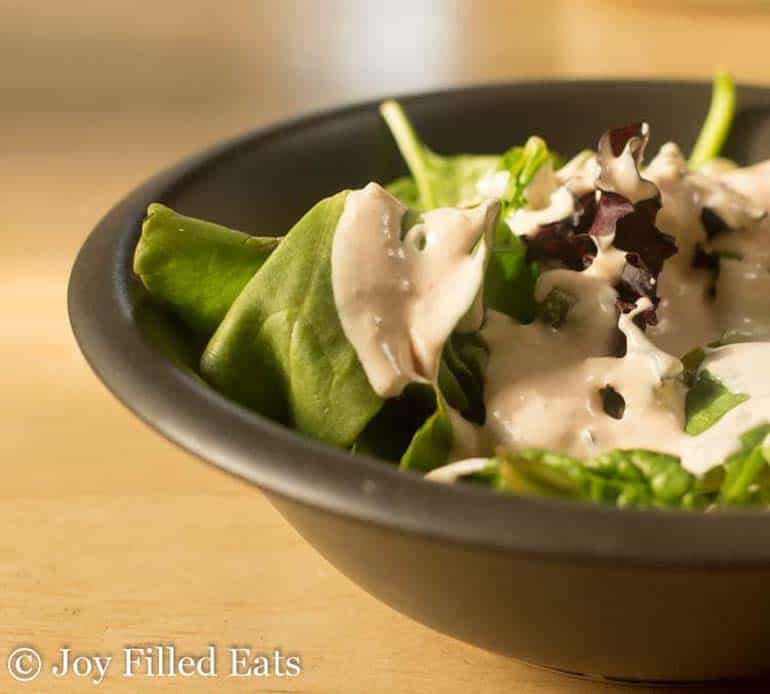 Every side salad needs a dressing (arguably we only like salad because it's essentially a vehicle for dressing), but for people on keto finding the right recipe can be a challenge, largely down to the sheer amount of sugar that some carry.
Made with just 5 ingredients (simplicity is a running theme in this post!) this dairy-free dressing recipe keeps all the flavor while ditching all the junk.
Low Carb Buffalo Chicken Dip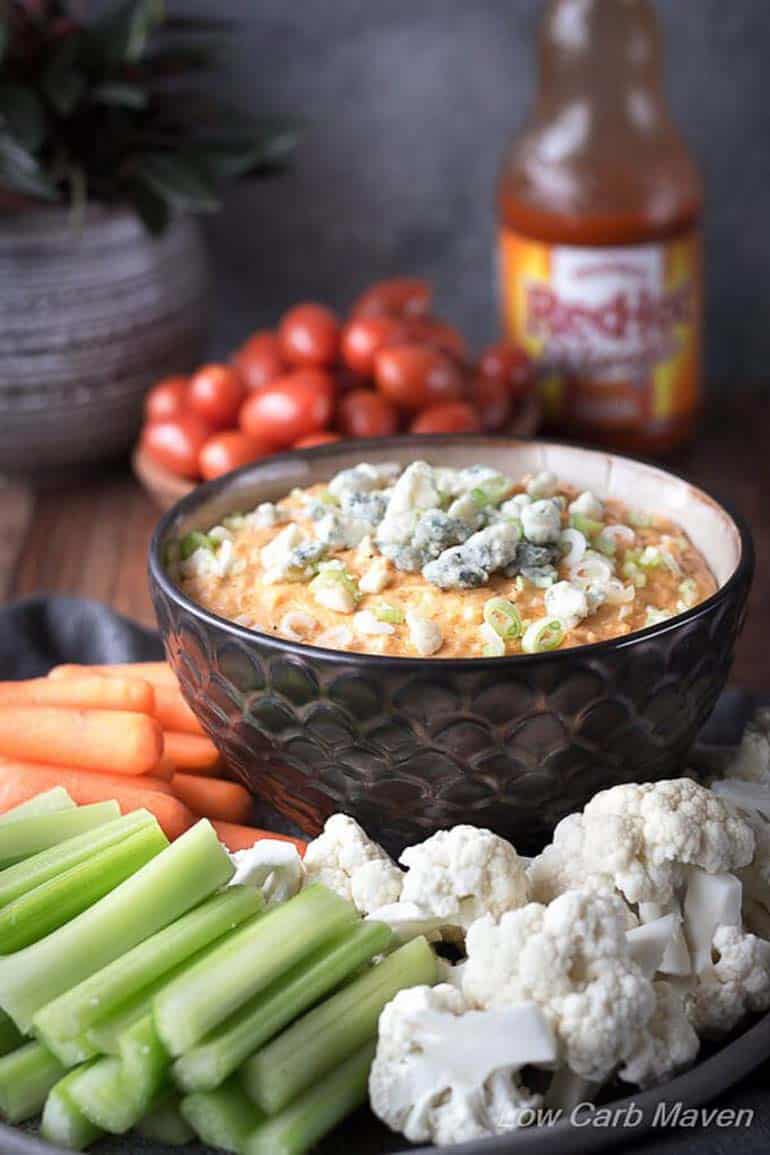 No list of BBQ sides would be complete without chicken buffalo dip, so including this low-carb version was a no-brainer.
Made with shredded chicken, cream cheese, and sour cream, it fits the keto brief perfectly.
Crucially though, it's just so damn delicious.
Keto BBQ Sauce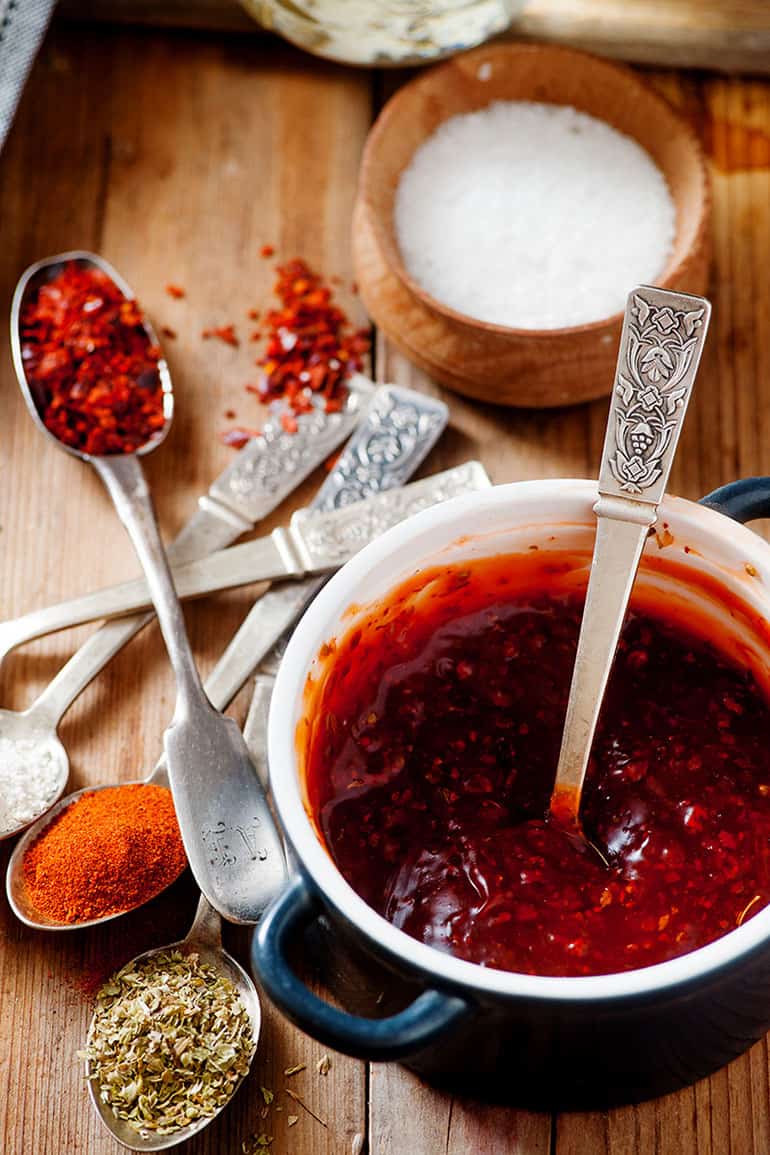 A big battle for people on keto or low-carb diets is sauces, and traditional BBQ sauces are some of the biggest culprits for being crammed full of sugar.
Sriracha, American mustard, ketchup. They're all rich in sugar.
Thankfully, there are an increasing number of keto-friendly options out there. But to have full control over your diet, I recommend making your own.
This keto BBQ sauce recipe might be low in sugar but doesn't compromise when it comes to sweetness or heat.
Translation: It's amazing.
Ultra Thick 5-Minute Mayonnaise
Following on the condiment and sauce theme, we have this beautiful mayonnaise recipe.
Only one other sauce can rival my love for hot sauce, and it's mayo. I've always shied away from making my own, but this thick, creamy and quick homemade keto mayo is perfect for someone as lazy as me.
Crispy Hemp Seed Crusted Chicken Strips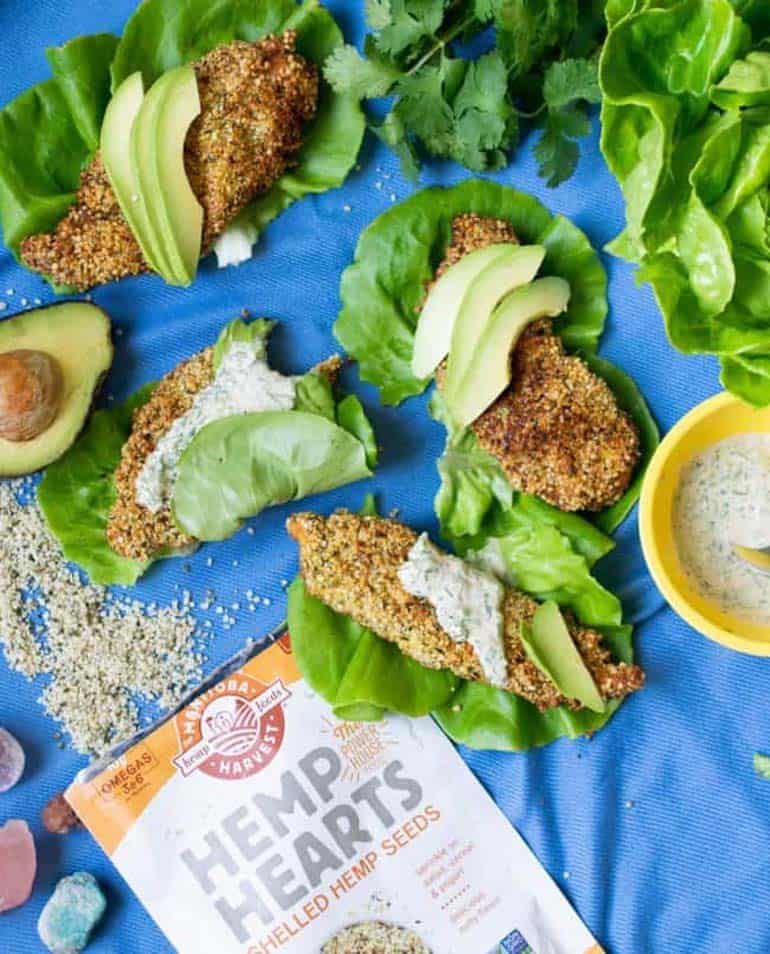 Sometimes with BBQ meat you need something crunchy on the side, and this has that in abundance.
At the heart of this instant crowd-pleaser is hemp seeds. They're packed full of protein, fiber, and healthy fatty acids.
Something to make you feel a little less guilty while you go in for another pile of grilled chicken!
Keto Chicken Salad Lettuce Wraps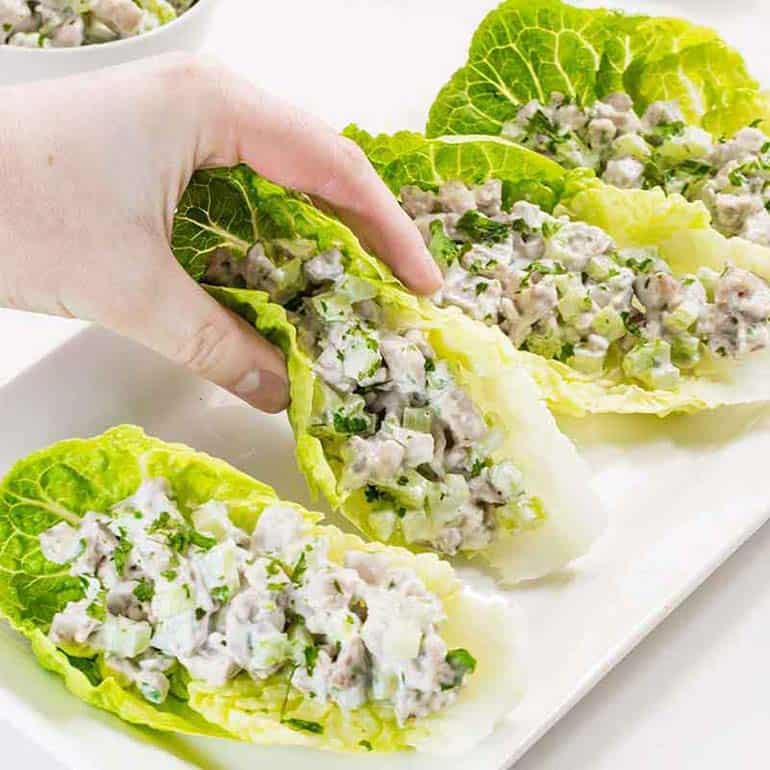 Salad-sceptics might turn their nose up at lettuce as a replacement for wheat wraps, but everyone I know who's tried them has been pleasantly surprised.
After all, if it means you can have more filling then who's complaining?
This recipe packs in chicken thighs (try smoked chicken thighs if you need some inspiration) , garlic, mayo and herbs to give a beautifully balanced but crazy delicious wrap filling.
Cauliflower Potato Salad Recipe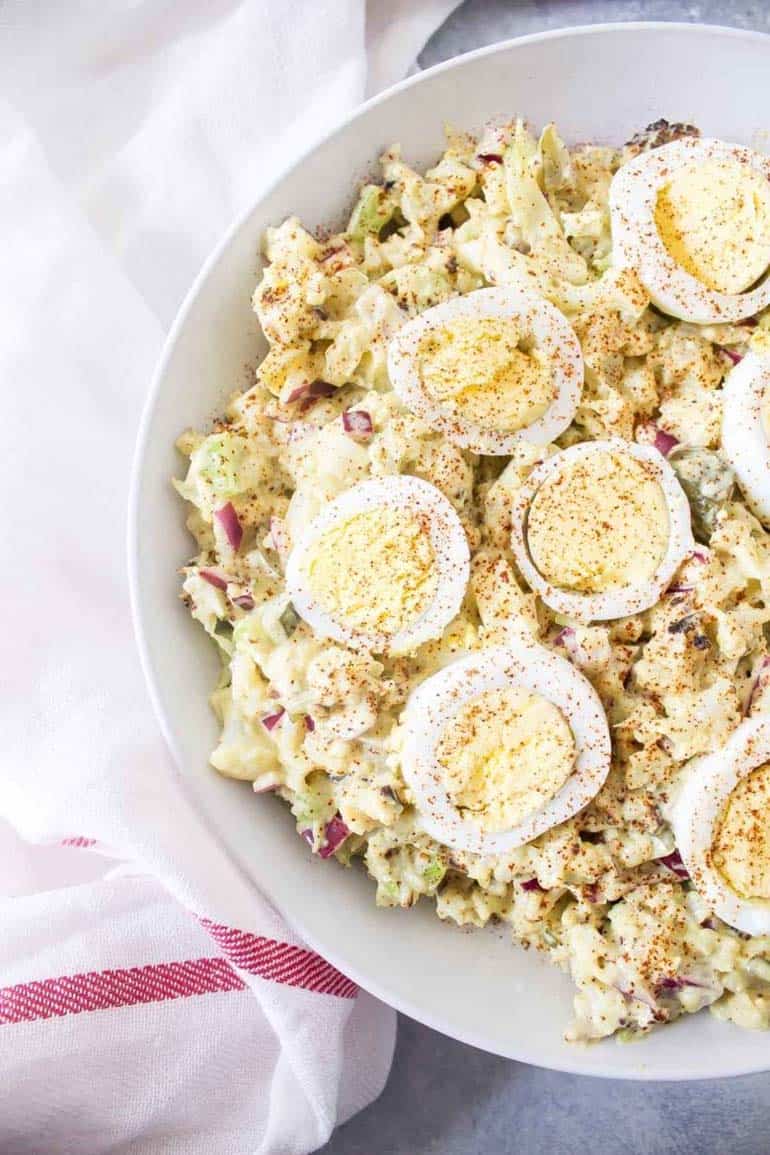 Ah, potato salad. The BBQ party staple has been given a keto upgrade in the form of this potato-free potato salad (are you still with me?).
This recipe swaps in cauliflower, giving you a far healthier low-carb option.
Low Carb Coleslaw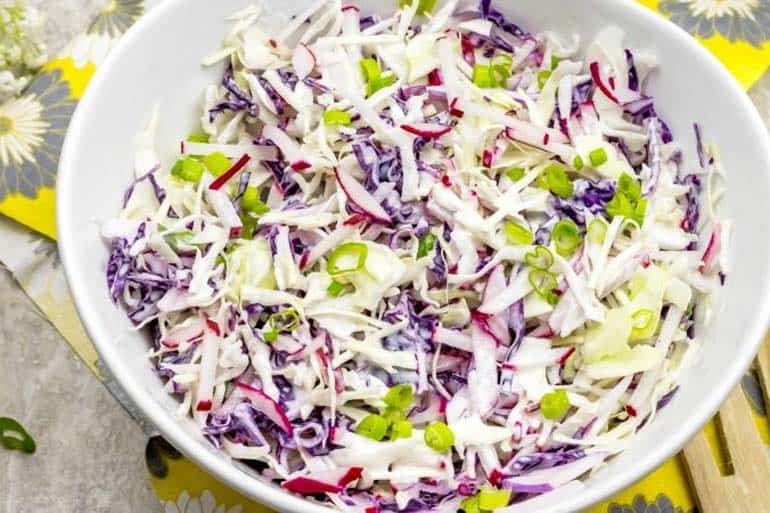 This low-carb coleslaw strikes the right notes of spice, sweet and crunch to give you a beautiful keto side dish option.
Made with mayonnaise, sour cream and your choice of BBQ sauce, it's the perfect way to add that dream crunch to your barbecue.
Simple Caprese Zucchini Summer "Pasta" Salad
The spiralizer in our house has been a revelation ever since getting it, so the moment I saw a zucchini strand (zoodles, if you will) recipe I had to include it.
This side salad or appetizer is the perfect accompaniment for something light and refreshing after guzzling down gallons of BBQ sauce.
Trust me.
Zucchini Pizza Slices
Look at them.
Need I say more?
These keep all the best parts of the pizza, and swap out the base for something all the healthier.
BBQ Bacon Wrapped Smokies
Being keto doesn't mean you don't get to indulge, and what better to spoil yourself with than bacon?
These wrapped smokies are sweet, they're smokey…. they're bacon. What else do I need to say?
Zucchini Nacho Chips
Crunchy textures are something that we all take for granted until we're deprived of them, and unfortunately it can be something that's difficult to replicate on the keto diet.
Luckily these mandolin-stripped zucchini nacho chips meet that craving beautifully.
Oil fried for just a few minutes, these are good to go almost right away.
Harissa Portobello Mushroom "Tacos"
Anything with 'taco' in the name (even if just notionally) will always have my attention.
Dropped into these lettuce wraps are a beautiful blend of portobello mushroom, harissa, gaucemole and mixed spices.
All together it creates a vegan BBQ side that rivals the meat-filled variety.
Almost.
Grilled Spicy Lime Shrimp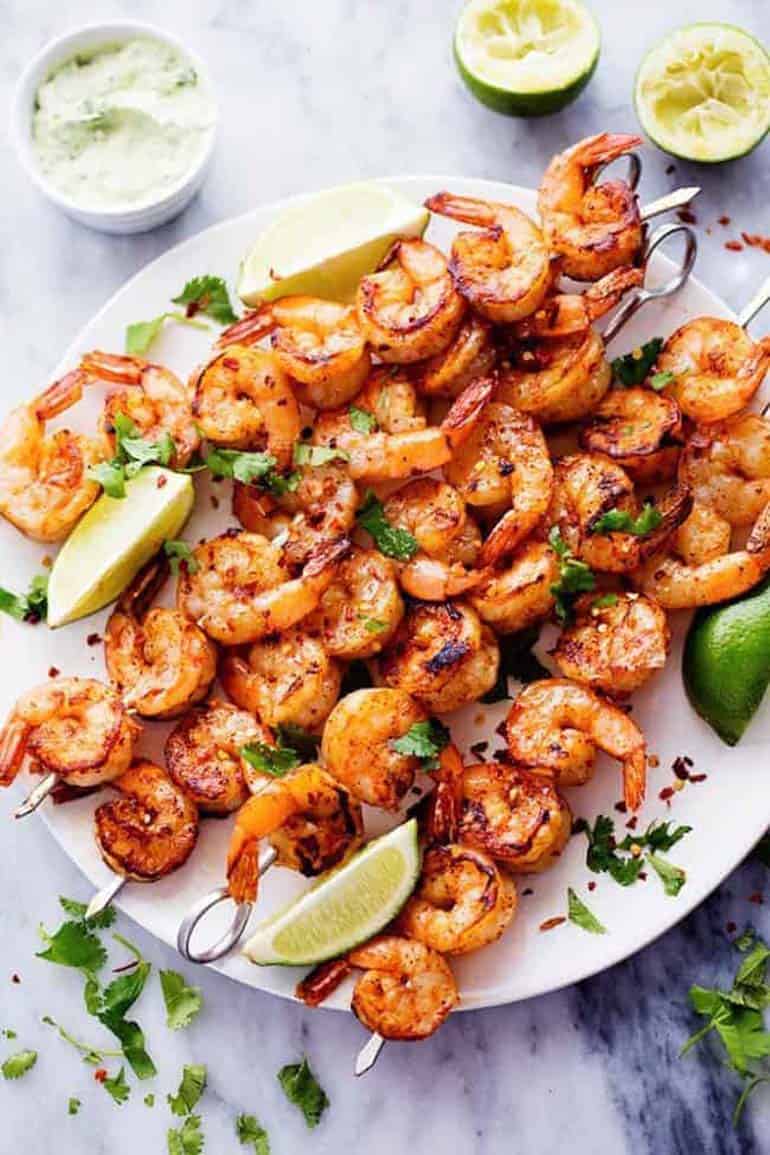 We're huge fans of grilled shrimp skewers and butter smoked shrimp here, and this lime-infused take on the summer favorite is a great place to start.
Mixed with a spice marinade, lime and cilantro, it has enough tart and spicy flavors to satisfy the fussiest of eaters.