The best fish taco sides from corn chips and salsa to homemade slaw. Complete your seafood grill with these quick and easy side dish recipe ideas.
Fish tacos are a great way to switch up taco night. The fresh, salty flavors of white fish make your tacos stand out, and you can find plenty of authentic recipes online from coastal regions of Mexico.
Choosing the sides and toppings for grilled fish tacos is one of the best parts of serving them for dinner. Get it right, and you'll bring out the flavor of your tacos and make the eating experience more fun. Choose your favorite from this list or make a few and let your family mix and match for taco night!
Jalapeño Poppers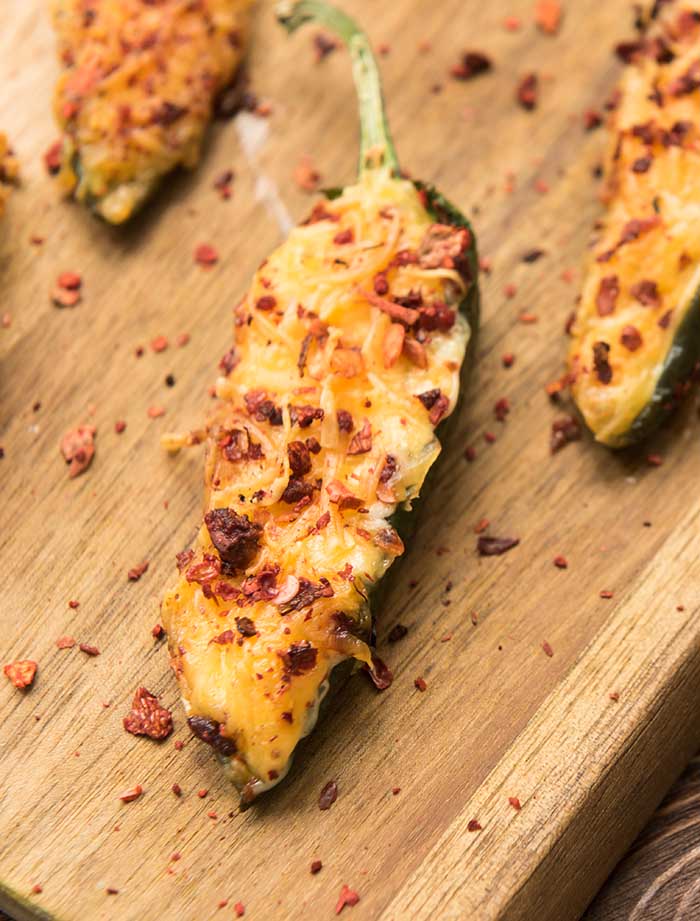 Jalapeño poppers, or stuffed jalapeño peppers, are a game-day classic thanks to the contrast between the spicy exterior and creamy filling. They also make a fun appetizer to serve before fish tacos in keeping with the Tex-Mex theme.
To make the filling for these smoked jalapeño poppers, you will need cream cheese, shredded cheese, and breadcrumbs. Mix the filling, put it in the jalapeño halves, and then bake until crispy.
Cucumber Salad
Fish tacos are fresh compared to more common meat tacos, and side dishes that help bring out this freshness, such as a cool cucumber salad, are a great serving idea. You can serve cucumber salad on the side or add it directly to your tacos for a bit of crunch.
Besides cucumbers, you will need red onion, dill, vinegar, and a bit of sugar. Thinly slice the vegetables and toss in the dressing. You can always add other ingredients according to your personal tastes, but sometimes simple is best.
Black Bean & Avocado Salad
Beans and avocados are classic side dishes for almost all taco dishes. The creamy flavors of both ingredients help balance out the sometimes-punchy flavors of the taco fillings. You may be familiar with refried beans and guacamole, but this salad is a new way of presenting the same flavors.
Besides black beans and avocados, you also need tomatoes, olive oil, lime juice, and garlic. Chop up the vegetables and mix the other ingredients to make the dressing.
Corn Chips & Salsa
Almost every Mexican restaurant will start your meal with an appetizer of tortilla chips and salsa. Why not do the same when you're at home? The combination of salty chips and tangy salsa whet your appetite for more Mexican flavors.
You can always just serve store-bought tortilla chips and salsa if you're in a hurry, but creating homemade salsa is easy. Simply roast the tomatoes, onions, and peppers, add to a blender with water, and pulse until smooth.
Mexican Rice
Mexican rice is a far cry from plain white rice you might be used to. The rice is cooked with tomato and vegetables until every grain is coated in savory flavors. It's the perfect side to soak up salsa from your taco or make burritos with the next morning.
To make Mexican rice, toast the rice, then cook it with tomato, onion, garlic, and chicken stock. Let the mixture cook until the rice absorbs the liquid.
Mexican Sweet Potatoes
Sweet potatoes make a great side dish for fish tacos because their natural sweetness balances out the sometimes-intense saltiness of the fish. The Mexican-inspired flavors of this dish pair well with the spices in the tacos.
To make this dish, cut sweet potatoes in half, then roast and serve them topped with avocado, black bean salsa, cotija cheese, or your choice of toppings. The toppings are what make this dish special, so don't be afraid to be creative.
Easy Guacamole
Guacamole is a must-have no matter which type of taco you are serving. The creamy, savory flavors of this sauce are the perfect accompaniment for almost all types of Mexican food. You can serve it on the side or drizzle it on top of your taco to complete the experience.
Once you make your own guacamole for the first time, you will never return to store-bought dips. All you need to do is chop avocado, tomatoes, and onion. Then, use a fork or masher to mash everything together, seasoning it with salt and lime juice.
Tex-Mex Quinoa Salad
Quinoa may be indigenous to the more southern regions of Latin America, but this recipe adds a nice Tex-Mex twist to it. Tex-Mex quinoa salad is a great serving idea with fish tacos if you want to stay healthy with your meal.
This recipe gets its Tex-Mex flavors from black beans, bell pepper, red onion, and corn. Stir the vegetables with the cooked quinoa. Make a dressing out of lime juice and stir in some cotija cheese as well.
Mexican Corn Pudding
Corn is a staple dish in almost every single Mexican meal. If you want to stay traditional in your choice of side dishes, you can't go wrong with this corn pudding, called tomalito in Spanish. The slightly sweet flavors balance out the saltiness of the fish.
To make corn pudding, start by roasting corn kernels on a baking sheet. Then, combine the corn with shredded cheese, green chiles, eggs, and milk. Pour the batter into bowls and cook.
Crispy Sweet Potato Fries
For a finger food bonanza, serve fries with your tacos. The meal will feel indulgent but is actually healthy because both fish tacos and sweet potato fries are good for you. Plus, the slight sweetness of the sweet potatoes pairs well with fish.
Making these fries is very easy. Just cut the sweet potatoes into matchsticks, season them, and bake. Toss them in cornstarch before seasoning and baking to keep them crispy.
Caesar Salad
If you want to put together a healthy meal, you can't go wrong with fish tacos and a salad. Caesar salad may not seem the obvious choice for a taco-friendly salad, but it has a fresh, savory flavor that works well with fish tacos. Plus, the anchovies in the dressing pair well with the fish in the tacos.
The main ingredients in Caesar salad are romaine hearts, shaved Parmesan, croutons, and Caesar salad dressing. You can buy Caesar salad dressing at the store or make your own with lemon juice, anchovies, olive oil, Dijon mustard, and seasoning.