Easy grilled side dishes to complete your BBQ platter. Summer classics from corn on the cob to homemade slaw and vegetable kabobs to grilled potato slices.
Many people focus on the main meat entrée when preparing for a barbecue dinner, but having amazing sides is the real secret to pulling off a successful party. Having the right grilled sides complements your main meal and balances out the flavors of your centerpiece. But where to start?
These BBQ side dish ideas are simple, quick, and perfect for any grilled barbecue platter. Let's get cooking.
Sweet Potatoes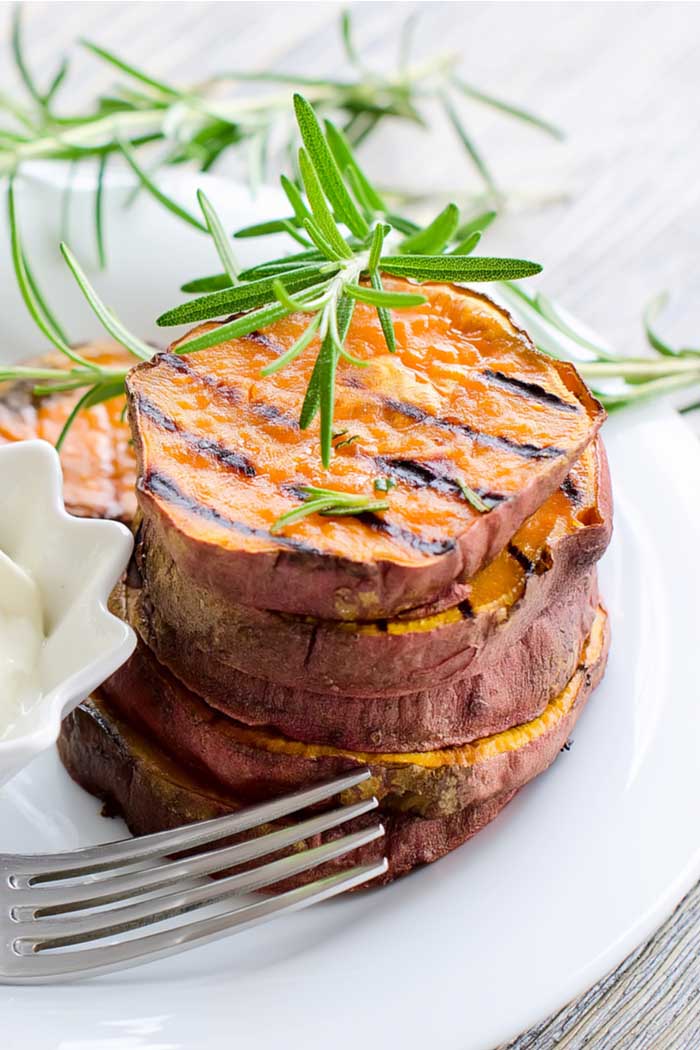 Sweet potatoes are a great side dish in any season. Although you may be familiar with them mostly during Thanksgiving, pop them on the grill and they have an amazing summery flavor. Their hint of sweetness balances out the savoriness of grilled meat.
Try This Recipe: These grilled sweet potatoes are quick, easy, and only need a handful of ingredients. Simply slice the parboiled sweet potatoes into rounds, lightly season, and grill. The recipe recommends seasoning with olive oil and smoked paprika, but you can add your favorite spices.
Corn on the Cob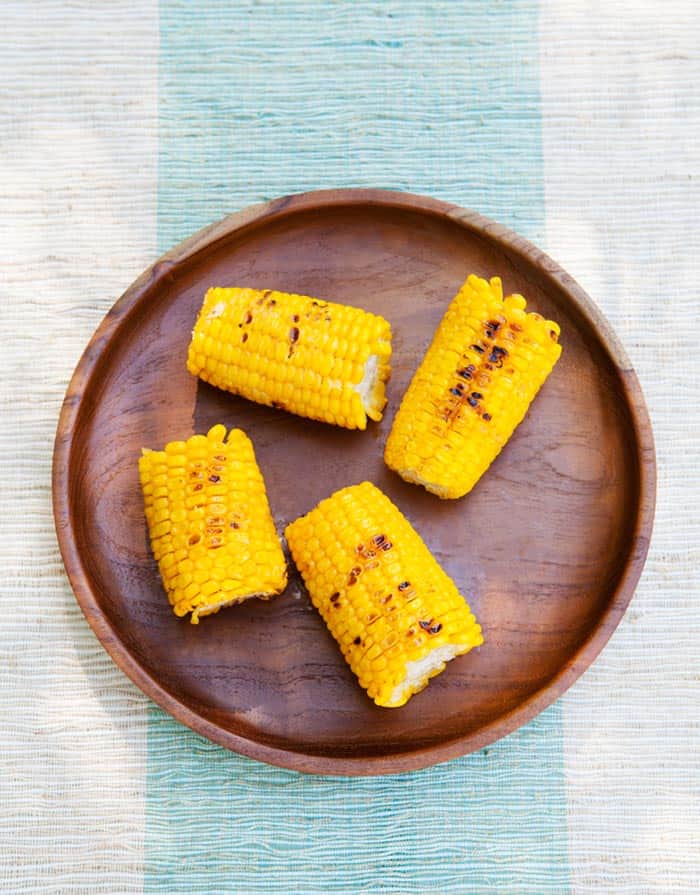 There's a reason corn on the cob is a crowd-pleaser at every barbecue! The sweetness of this seasonal vegetable combined with the char from the grill makes the perfect blend of flavors, not to mention how fun it is to eat.
Try This Recipe: Maximize the char by grilling corn without the husks and allowing the natural sugars to caramelize. The only seasoning you need is butter because corn is naturally so delicious!
Cauliflower Steaks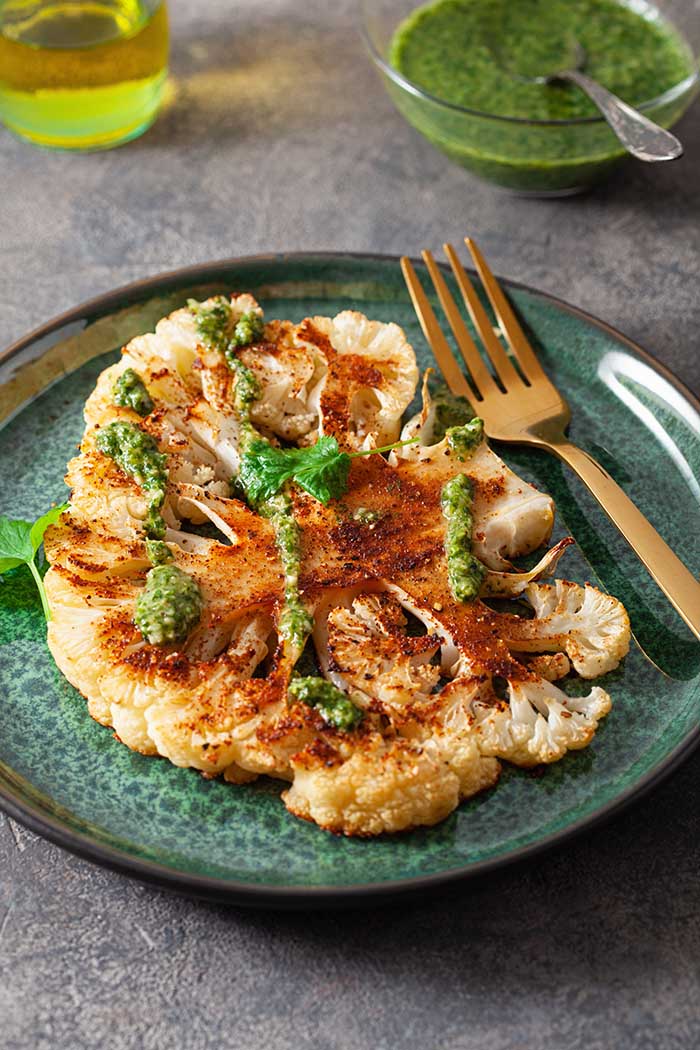 If you're having people over, you should probably prepare something for the vegetarians. This grilled cauliflower steak recipe is so delicious you may have to tell the carnivores to leave some for everyone else!
Try This Recipe: To make these grilled cauliflower steaks, you have to slice cauliflower into slabs. Cutting the cauliflower is honestly the hardest part. Then, all you have to do is prepare the vegetables with a spice rub and grill them until charred.
Cornbread
Cornbread is the Southern classic with a buttery, sweet taste and crumbly texture. While there are so many twists on the dish, from including jalapeño peppers to bacon, it's taken to a new level by skillet cooking it on the grill.
Try This Recipe: Our easy grilled cornbread combines sweet corn kernels with buttermilk to provide rich flavor, while its flame cooking adds a touch of smoke that makes all the difference. Simply combine the ingredients in a cast iron skillet and cook over medium-high heat on the grill for 30 minutes.
Potato Wedges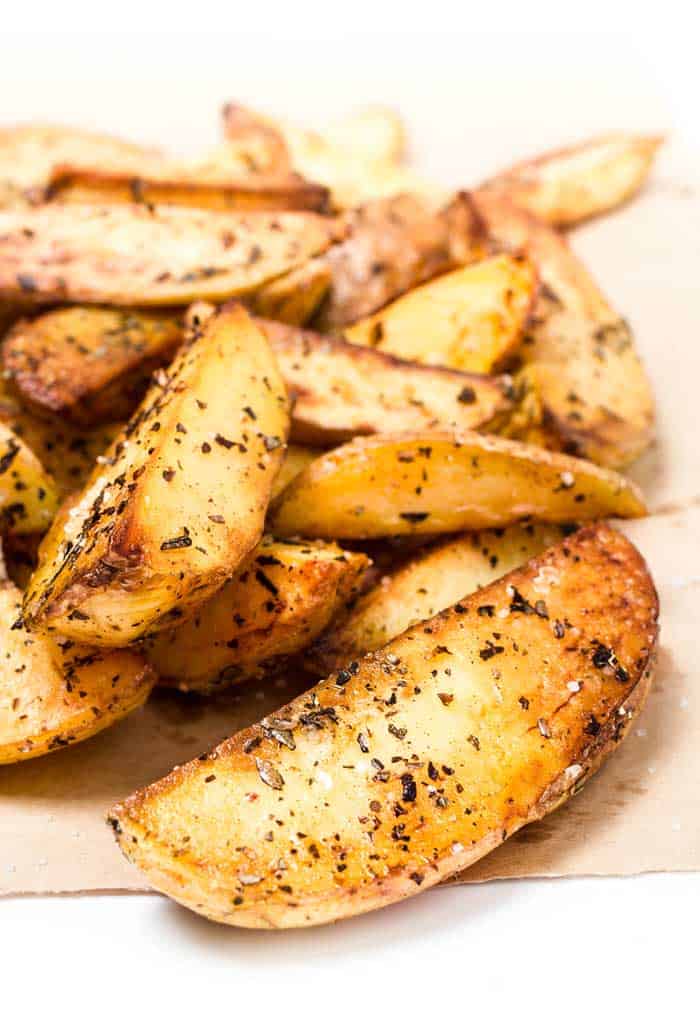 Potatoes are delicious no matter which way you prepare them. However, this method of grilling the potato wedges is one of the greatest. Charring potato wedges over hickory smoke makes them the perfect accompaniment for smoky main dishes.
Try This Recipe: Making these grilled potato wedges is simple once you prep the potatoes. Chop russet potatoes into wedges, then soak them in hot water. Soaking them is key to helping the potatoes crisp up once they're on the grill. Then, season them, grill, and enjoy!
Stuffed Mushrooms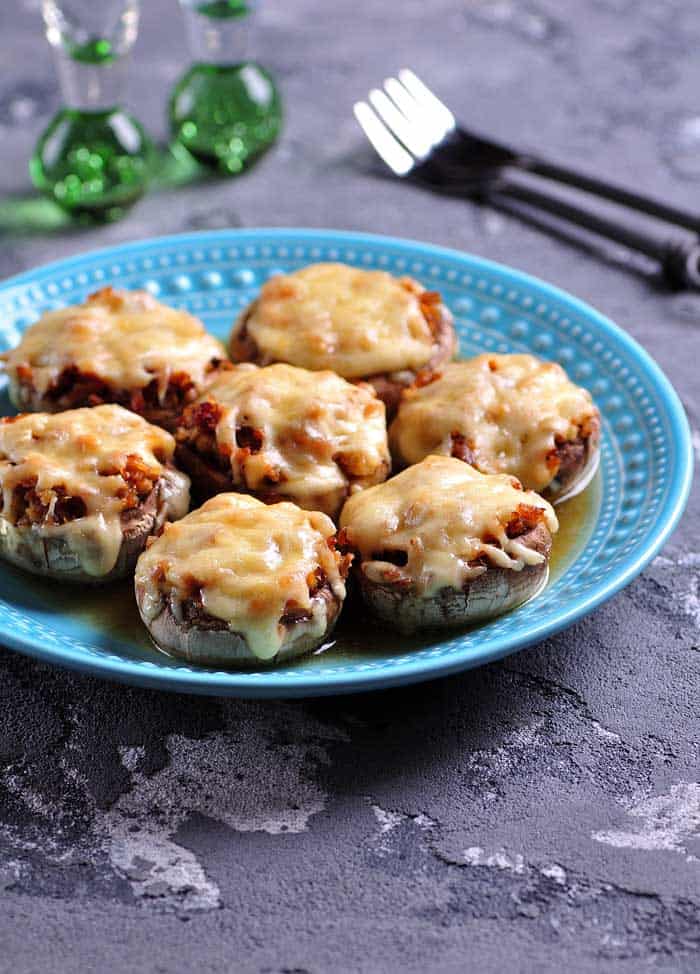 This delicious stuffed mushrooms recipe will convert even people that are decisive mushroom haters. The key is the flavor-packed filling – Mixing a creamy, savory filling of charred bacon, jalapeno peppers, and cream cheese or goat cheese, topped with melted cheddar, will balance out the funk of the mushrooms.
Try This Recipe: The key to making these grilled stuffed mushrooms work is patting the mushrooms dry before grilling them to prevent them from getting floppy.
Peach Salsa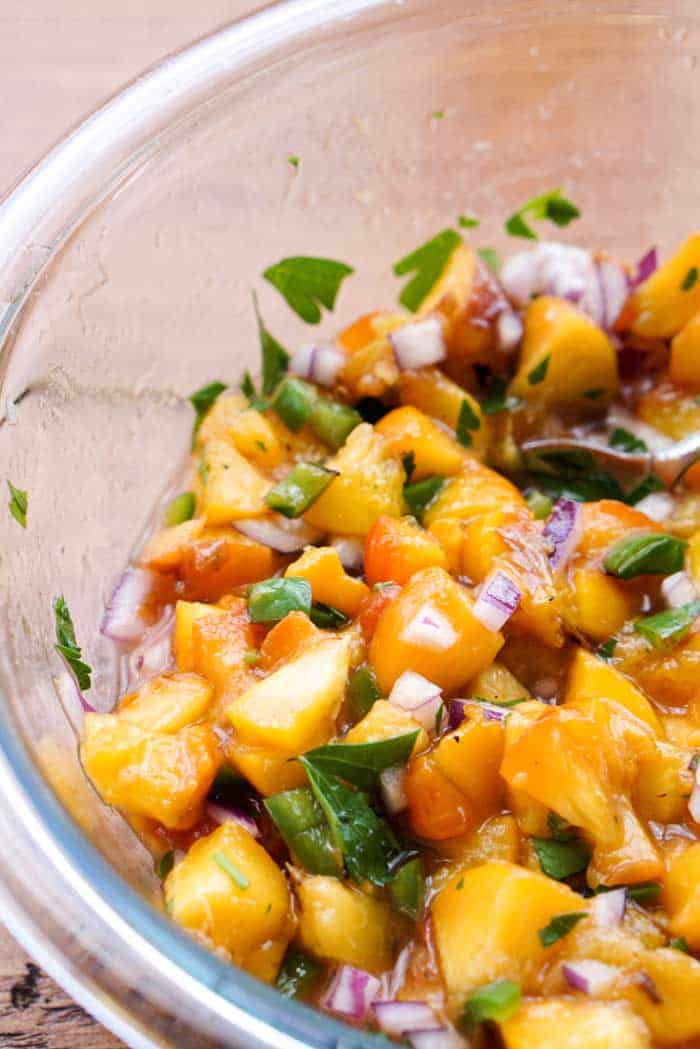 Peach salsa is a great condiment to serve on the side of your barbecued meat. The combination of sweet and acidic flavors balances out the richness of burgers, pulled pork, or grilled steaks. It is a slightly unusual choice but serving peach salsa will make your barbecue more memorable.
Try This Recipe: This fresh and zesty peach salsa is taken to a new level when seared over high heat. Start by grilling the peaches to get some char and caramelize the fruit's natural sugars. Then, mix the chopped-up peaches with tomatoes, garlic, olive oil, cilantro, and plenty of lime juice.
Vegetable Kabob Skewers
These kabob skewers help you get plenty of vegetables on everyone's plate without making several different side dishes. Plus, they're fun to eat, which is appealing to picky eaters.
Try This Recipe: This veggie kabobs recipe calls for peppers, onions, summer squash, and mushrooms, but you can add whichever vegetables (or fruits) you have on hand. Just make sure the vegetables fit on the skewer easily. Then, chop them up, assemble, rub with seasoning, then grill!
Baby Potatoes
While all grilled potatoes are delicious, grilled baby potatoes take any meal to the next level. Their soft, creamy texture marries perfectly with the crisp, charred exterior they get from going on the grill.
Try This Recipe: These crispy baby potatoes take the flavor of grilled spuds to the next level by topping them with an herby garlic butter sauce once they're done. The other key to perfect grilled baby potatoes? Keeping them on indirect heat and monitoring the temperature carefully.
Portobello Mushrooms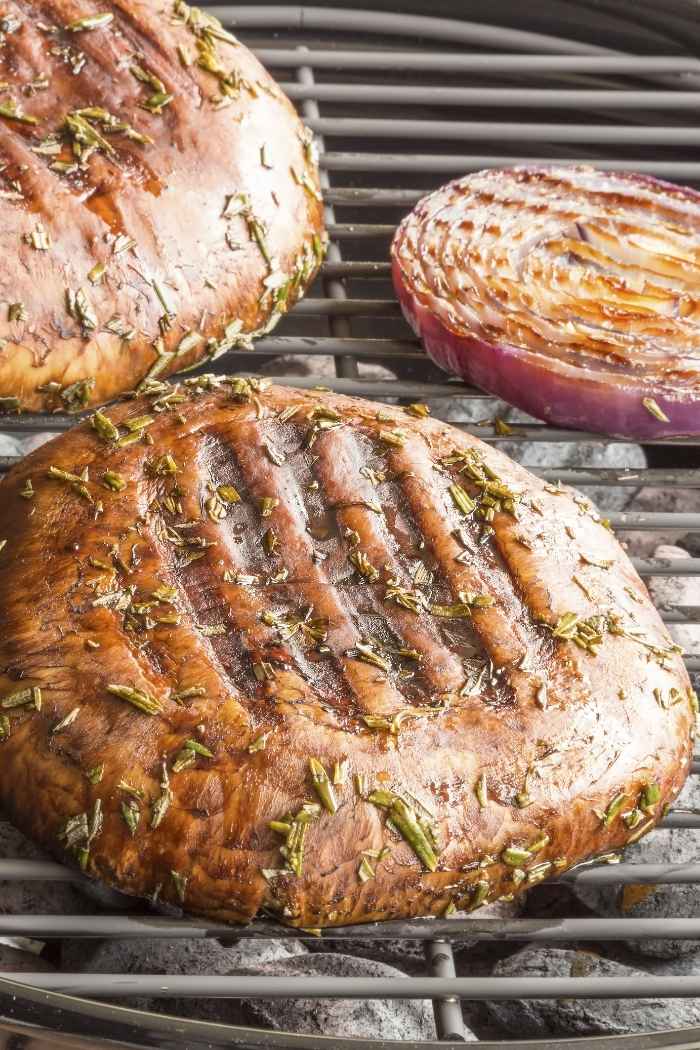 Portobello mushrooms are some of the best vegetables to throw on the grill because they are packed with flavor. Plus, their large, firm texture resembles meat, meaning that even picky carnivores like them (and vegetarians can use them as replacements for burger patties).
Try This Recipe: These grilled portobello mushrooms kick up the vegetable's natural flavors with a quick balsamic vinaigrette. To make the sauce, combine olive oil, balsamic vinegar, Italian seasoning, and garlic.
Corn Salad
If you want to focus on the main dishes during a barbecue party, then make this grilled corn salad in advance and have your sides at the ready. The secret that takes the salad above an ordinary corn salad is grilling the corn ahead of time for extra char.
Try This Recipe: This corn salad recipe is flavor-packed and only takes 20 minutes to throw together. Once you grill your corn, combine it with jalapeno, cotija cheese, Parmesan, and plenty of herbs for a fresh, savory salad that adds a kick to any meal off the grill.
Bacon-Wrapped Asparagus
Fresh, in-season asparagus wrapped in crispy grilled bacon is one of the best treats to serve at a barbecue. The bacon's savory flavors manage to cut through the bitterness of the asparagus, which tastes even better thanks to the char of the grill. Plus, it feels healthy yet indulgent at the same time.
Try This Recipe: This bacon-wrapped asparagus is super simple: Season the asparagus spears, wrap them in bacon, and then grill until the bacon is crispy.