These electric smoked pork chops are the ultimate fuss-free home smoked dinner. Done in just 90 minutes, this is barbecue pork made easy.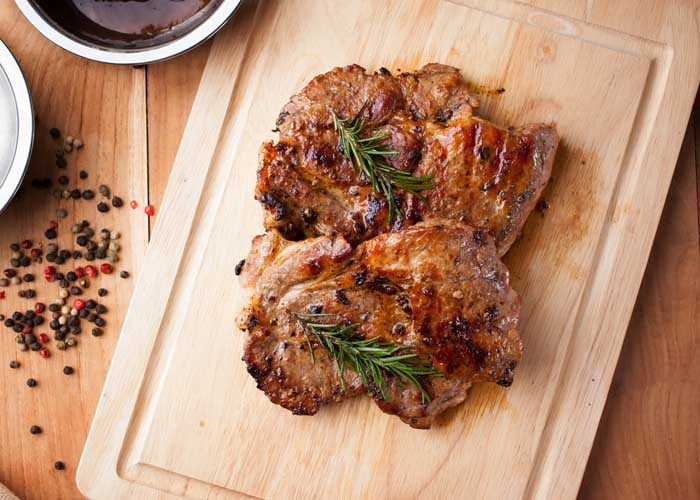 While a lot of high ticket barbecue cuts take in excess of three or four hours on the smoker, these pork chops can be whipped up in just 90 minutes. This makes them a great fallback for the backyard cooker if you're feeling lazy, or for weeknights when you have too much going on.
These pork cuts only need a quick dry rub and they're good to go. And the final result is a plate of juicy and tender pork chops that are way better than anything you'd rustle up in the oven.
Pork Dry Rub
These pork chops don't spend long in the smoker, so we're going to use some herb seasoning to elevate the flavor of our pork dish. This pork chop dry rub recipe is one I use for a lot of different grilled and smoked pork, and it works perfectly with these pork chops too. Best of all, it's easy to make.
This seasoning rub has cumin, paprika, and chili powder at its core to create a beautiful, smokey taste that will match perfectly with your meat.
Ingredients
2 tbsp smoked paprika
1 tbsp Kosher salt
1 tbsp black pepper
1 tbsp brown sugar
1 tsp garlic powder
1 tsp onion powder
½ tsp ground mustard
½ tsp cayenne pepper
Apply it liberally over both sides of each chop, and work it in as much as possible. Put the seasoned pork chops in the refrigerator and leave them to sit for at least 15 minutes. The longer the better though, so if I often aim for a couple of hours to let the seasoning work itself in better.