Need a pork chop seasoning rub that delivers beautiful flavors without completely overpowering your meat? Well look no more! Here's the best pork rub seasoning for your grill.
I feel like pork chop seasoning is often overlooked as something to always have on hand in favor of 'bigger name' seasonings, like for chicken or brisket. But once you've locked down a recipe that you can keep to then you'll be glad you did.
I'm hoping that this recipe can be just that.
Pork chop seasoning is a great mix of sweet and savory, with a little touch of spice for good measure. It's our go-to dry rub for our grilled boneless pork chops, and it's easy to see why.
Like all good seasoning or pork dry rub recipes it's super easy to put together, and can be stored for months and months.
The very best seasoning rubs tend to be cheap but with interesting ingredients. It's all just a matter of getting your ratios spot on.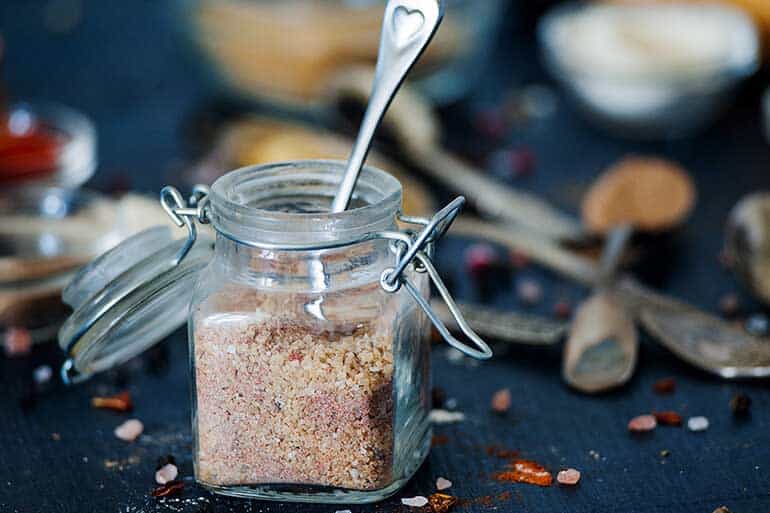 Too much of anything and you'll ruin the flavor of your pork, which should be the real star of the show.
Hopefully this recipe strikes the perfect balance for you.
It uses simple ingredients but balances the ratios just right to give you all the sweet, savory, and spice that you want in good pork chop seasoning.
For me, the real secret ingredient in this brilliant recipe from Susie at Hey Grill Hey is the smoked paprika. Growing up, I was obsessed with paprika-flavored chips, so when I saw it listed as one of the ingredients in this recipe, I knew I had found a winner.
Just like Susie recommends, I'd definitely try to get smoked paprika over regular. It should be easy to find and will give you that smoked edge that we really want on our barbecued food.
If you can't find it, then regular paprika will do just fine. I'd just try to resist getting hot paprika as it might totally overpower your food.
How to Season Pork Chops
Once you have your seasoning ready you're good to go on seasoning your pork chops.
Like with most types of seasoning or rubs, apply it to your raw defrosted meat liberally and evenly over all sides. Try to get into every area you can and don't be shy with it.
And yes, you'll need to use your hands.
Once you've applied it be sure to rub it in firmly. We're trying to really work it into the flesh of the meat as best as possible.
Once that's done, you don't need to leave the meat out or store it in the refrigerator. We're pretty much ready to grill right away.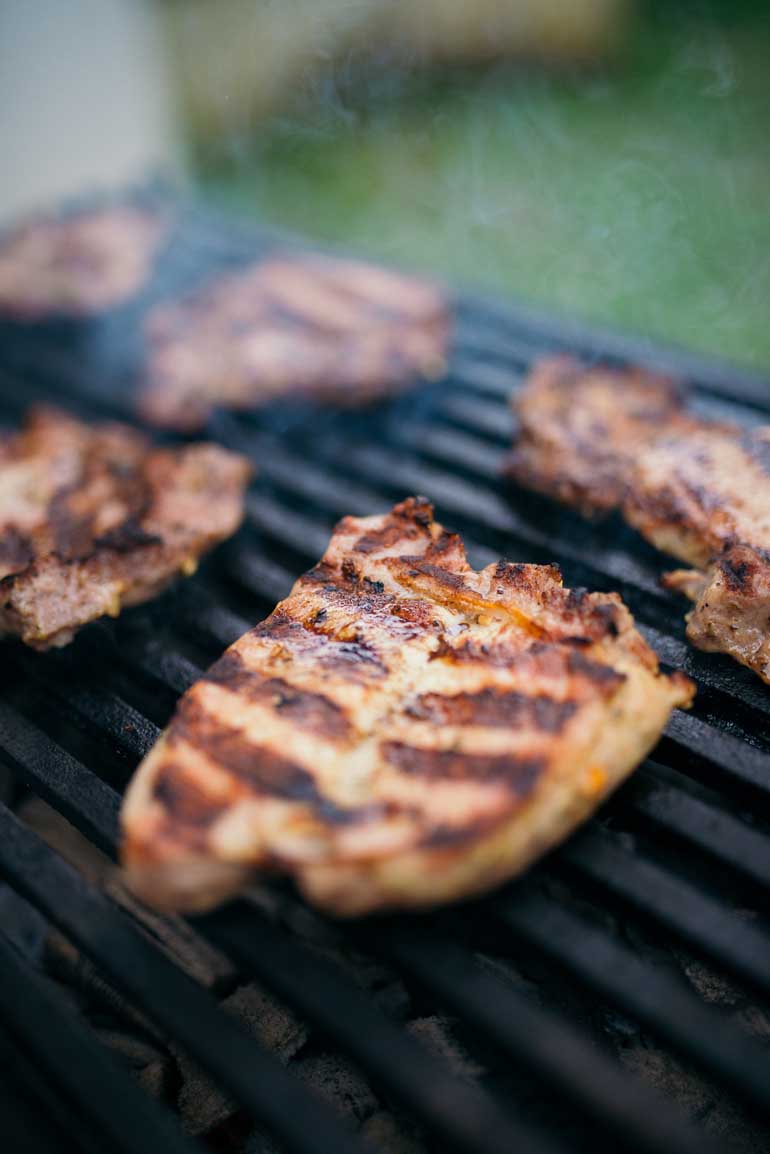 As a side note, if you're wanting to bake or pan fry this instead then this seasoning will still work just fine. If it's not obvious, I'm just completely biased towards grilling!
Set up your charcoal or gas grill for indirect grilling at a fairly low heat. Once ready, transfer your pork chops to the indirect zone of your grill, and slowly work to raising the temperature within your grill chamber.
The reason for this is to allow the seasoning itself to cook and form a slight coat on the surface of your pork chops. It will work better into the flesh of the pork too, giving you juicy, flavor-packed meat.
Our target internal temperature for pork is 145°F, so be sure to use a good grill meat thermometer to monitor this.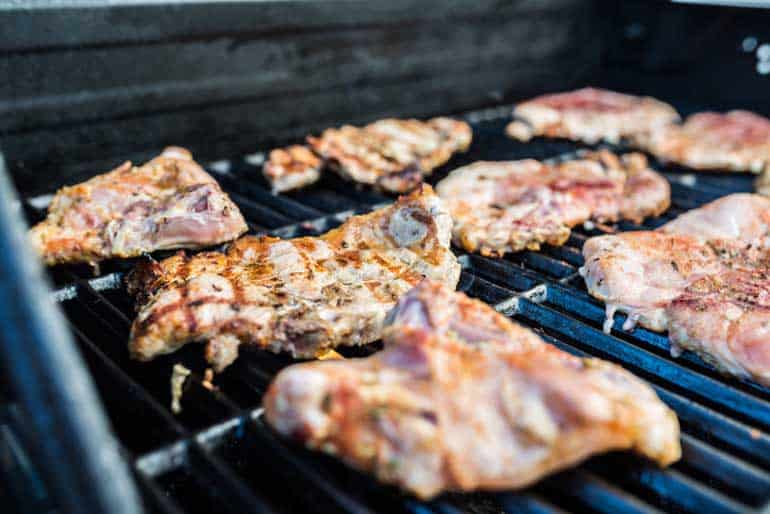 Once the temperature is approaching 145°F, move your pork chops over the flames directly for a couple of minutes. This will allow them to sear, which will give us a beautiful crust finish on the outside of the pork chops. This will allow the sugar in the seasoning to caramelize and crystalize.
This should give you a beautifully sweet and spicy edge to your grilled pork chops, and give you a pork rub that you can come back to again and again.