The perfect serving of barbecue smoked catfish. Filleted and brined before slow-cooked over smoke and wood, and coated with delicious butter and Cajun spice mix. Here's how to smoke catfish.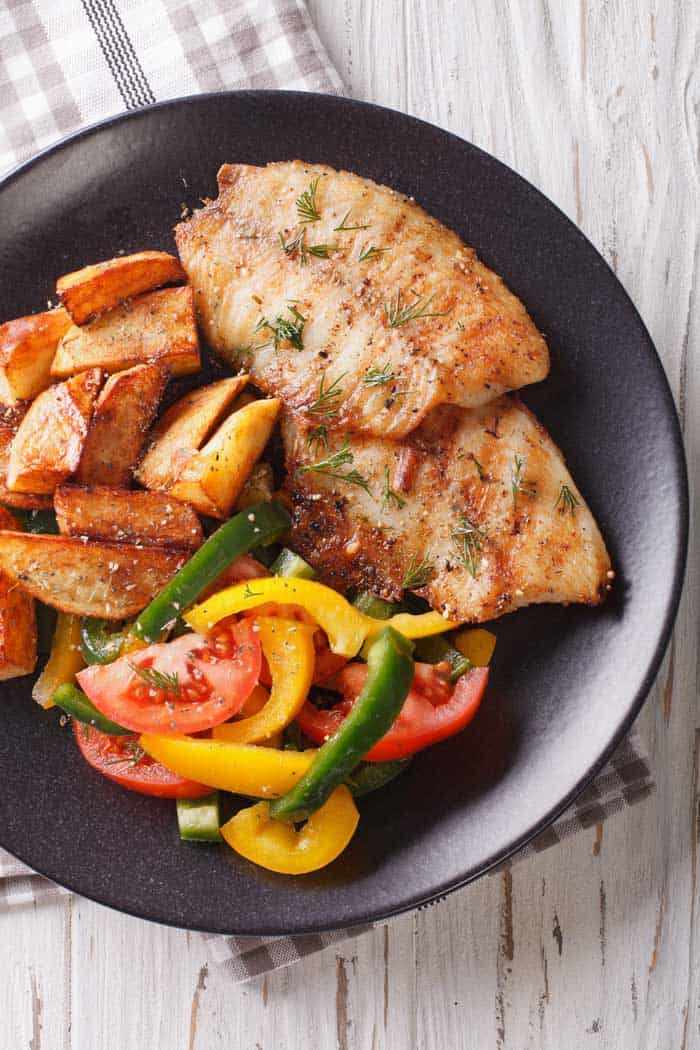 How many times have you caught a catfish and wondered what to do with it? Don't toss those cats back in or let them sit in the back of your freezer. Once you try smoked catfish, you'll be scrambling to get some more. Today we'll tell you how to smoke them, and we even give you a tried and true smoked catfish recipe to help you on your way!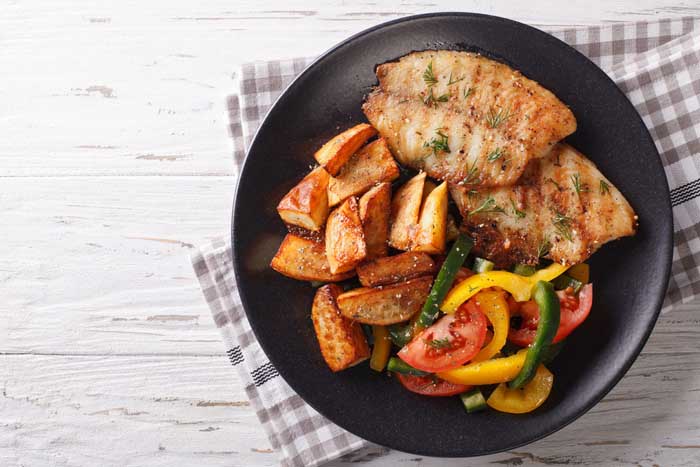 What does smoked catfish taste like?
Fried catfish may be the popular method for preparing your recent catch, but smoking it provides a break from the ordinary. You can play with seasonings and even wood flavors for custom creation.
Catfish have a unique earthy flavor that many people dislike. However, the flavor depends heavily on whether you prepare a wild-caught or farm-raised fish and what type of catfish you eat. Channel catfish may taste sweeter, and Blue catfish tend to have more fat. The third type, Flathead, usually tastes best because of their diet of live food.
Like fried catfish, smoking catfish draws out unique flavors, so you may not notice a difference between the types. Besides, is there anything that doesn't taste incredible after a tour through your smoker?
The best wood for smoking catfish
One of the biggest decisions to make when smoking catfish is what type of wood to use. We found many different suggestions stating that experimentation may be your best bet.
Of course, our personal favorite is a custom blend of alder and pecan, though maple is excellent as well. These woods go well with most types of fish, which is why we also recommend them as our woods for smoking salmon. You may want to try some tried and true smoker favorites like apple or hickory.
We also found one recipe calling for a blend of ¼ hickory, ¼ cherry, and ½ apple, but we haven't tried it yet. If you give it a try, we'd love to hear your thoughts!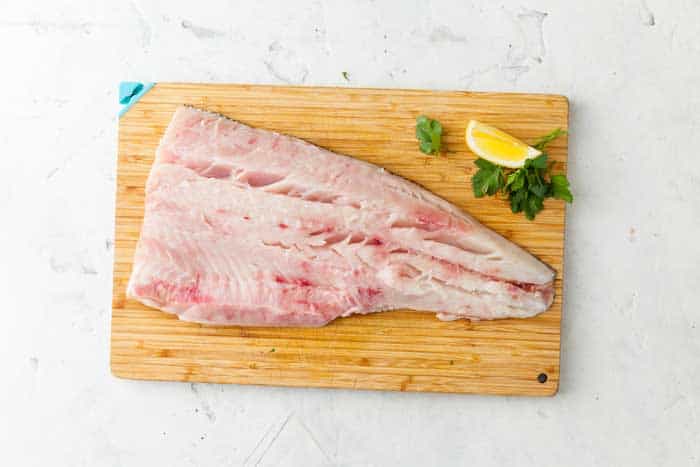 How to prepare catfish for smoking
Combing the web for suggestions can reveal a wide array of recommendations. Some people like using a dry brine, some prefer a wet brine, and some like to cook the fish whole with no prep at all.
We wouldn't recommend going that route for a few reasons, the main one being that you could jeopardize the flavor and moisture of the fish. In short, it just won't taste as good. Here is the best way to put some prep in your step.
Filleting
For best results, remove the skins and cut your catfish into fillets, sometimes known as steaks. Try to cut them thinner but at similar sizes to make brining and smoking easier and faster. For a full walkthrough, check out this video on the best way to fillet catfish:
Brining
Brining catfish before smoking improves the taste and texture of your meal. It's easy and only takes a few hours. You need a container that fits all of your fillets and won't react to the salt mixture. Gallon freezer bags work well, but you can also use glass, ceramic, or plastic dishes.
You can just use a combination of warm water, sugar, and salt for the brining mixture, but feel free to get creative and add spices. There are two ways to brine or cure your catfish fillets.
Create a water-based brining mixture, combine ⅓ cup of non-iodized table salt and ½ cup sugar or brown sugar into ½ gallon cold water.
Use the salt and sugar mixture as a rub to coat the fillets.
Add your fillets and brining mixture to the freezer bags or container and refrigerate. The general rule of thumb is one hour in the fridge per ½ inch of thickness. For example, if you have one-inch-thick fillets, plan on refrigerating them for at least two hours.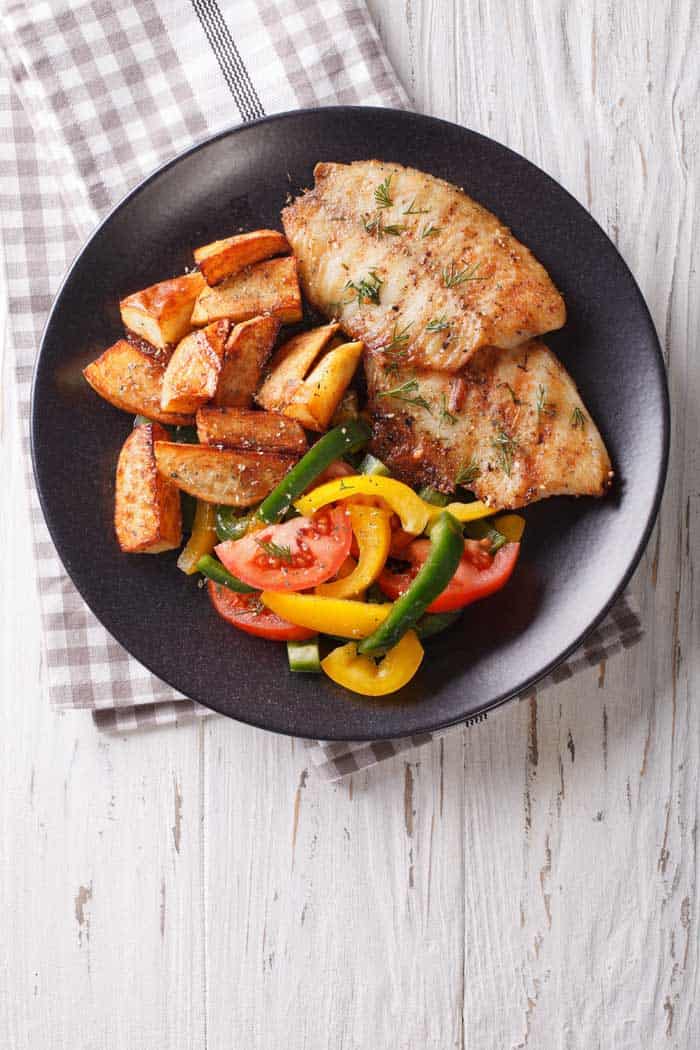 How to smoke catfish
Prepare your catfish using the process outlined above. While your fillets are in the refrigerator, it's a good time to fire up your smoker. It's best to keep the temperature steady in the 190°F to 200°F range. Use a smoker thermometer for the most accurate results.
Use a few handfuls of dry wood chips in water, and resist the urge to soak them. for approximately ten minutes. Remember, you can use any flavor or combination of flavors you like. Add the wood chips to the coals in your smoker to produce the smoke.
Before dropping your fillets on the grill, dry them off with clean towels or paper towels. Put your catfish in the smoker and cook for twenty minutes.
While the catfish cooks, it's time to make your marinade. You can find our favorite marinade in the smoked catfish recipe at the end of this article.
Once your catfish fillets hit that twenty-minute mark, brush on your marinade. Cook for another five minutes, then apply another coat of marinade.
Leave the fillets in the smoker for five more minutes, then check them. You know the fillets are done by gently pressing the edge with your finger. If it falls apart easily, it's ready to eat.
Smoked Catfish
The perfect serving of barbecue smoked catfish. Filleted and brined before slow-cooked over smoked and wood, and coated with delicious butter and Cajun spice mix.
Print Recipe
Pin Recipe
Ingredients
Wet Brine
2

tbsp

brown sugar

2

tsp

kosher salt

coarse or kosher salt

warm water
Glaze Seasoning
1

cup

honey

¼

cup

diced butter

1

tsp

smoked paprika

1

tsp

dried oregano

½

tsp

ground black pepper

½

tsp

dried thyme

¼

tsp

onion powder

⅛

tsp

cayenne pepper

¼

tsp

garlic powder
Instructions
Combine sugar and salt in a small bowl. Place fillets in freezer bags and top with warm water until each catfish is submerged. Refrigerate for four hours.

Remove catfish from refrigerator and freezer bags. Rinse with cold water and pat dry with paper towel. Leave on cooling rack.

Preheat the smoker to 200°F (93°C). Use smoker thermometer to monitor the temperature. When ready, add wood chips.

Place catfish fillets on smoker grates. Close chamber door and cook for 20 minutes.

While the fillets cook, make the glaze. Heat the honey in a small saucepan for one to two minutes to bring it to a boil. Add butter and spices. Mix until the butter has completely melted. Remove the glaze from heat and set to one side.

After 2 hours in the smoker, your fillets should be ready for the butter glaze. Brush the glaze on the fillets and cook for five more minutes.

Apply another coat of glaze and cook for a further five minutes.

When the fillets are flaky on touch they are done. Remove from the smoker and wrap in foil. Allow to rest for 10 minutes before serving.