Make smoked trout the right way with this cold smoking recipe. Prepared with a salt and herb brine before cold smoked over alder for the perfect flavor. Learn how to smoke trout at home with our barbecue recipe.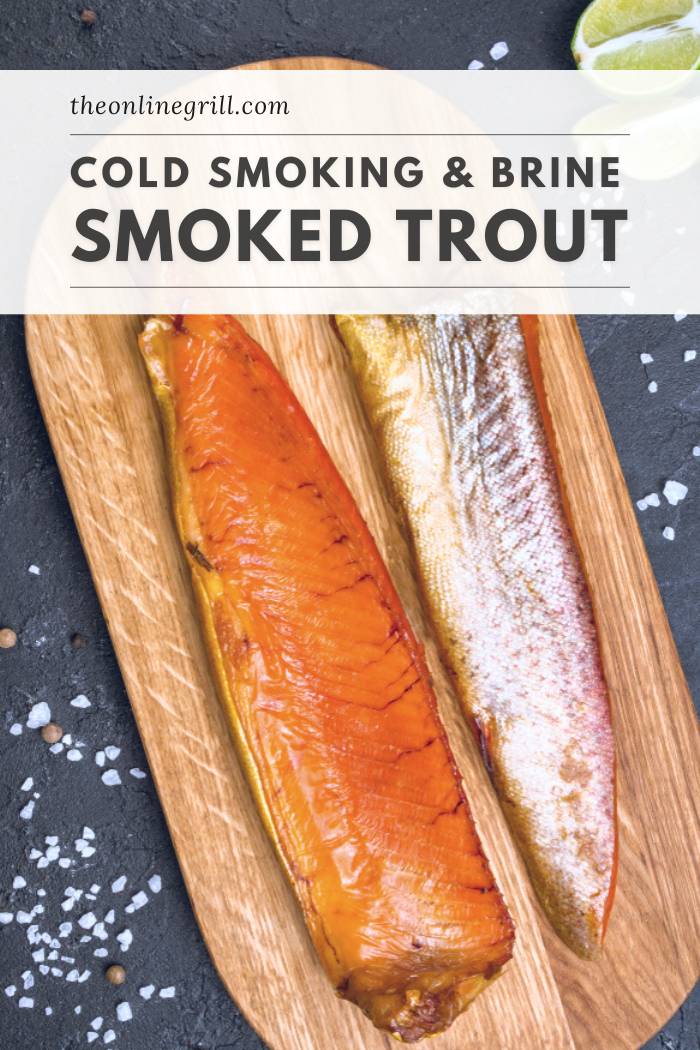 We're cooking one of my all-time favorite types of fish today: Trout. This freshwater fish carries a unique and fresh flavor that is taken to an entirely new level when done on the barbecue. With a combination of a sweet salt-water brine and cold smoking over wood, you'll soon see why nothing is quite like this smoked fish. Let's get into it.
You'd be forgiven for confusing trout with salmon. They both carry that unmistakable but beautiful deep orange color, as well as a thick flavor. Best of all, just like with my cold smoked salmon recipe, trout is equally good cooked low and slow.
If you've never had trout before, you're in for a treat. The composition of the meat means that the fish is perfectly built for absorbing smoke. While catfish can carry quite a 'muddy' taste, trout boasts a much cleaner taste thanks to its status as a freshwater fish.
Brine
Like with a lot of our smoked fish recipes, our first step is brining. For the unfamiliar, brining is a crucial phase that helps preserve the moisture and flavor in the fish. This is especially important with long-form cooking methods, where prolonged exposure to heat can dry the meat out.
Some people prefer to dry brine fish (where only seasoning no water is used), but I use a wet brine for my cold smoking recipe. We'll be using a simple mix of salt, brown sugar, and water. The salt is especially important, as it will soak into the fish and help it lock in its moisture when cooked.
You'll need a brining bucket to brine the trout in. While you can use freezer bags or Tupperware-like containers, these special buckets are large and airtight enough to do the job. These are available in a range of sizes and are fairly inexpensive. I recommend this one on Amazon (affiliate link).
Smoking Time & Temperatures
t will take between two and three hours to smoke trout at 175°F (79°C) until the internal temperature of the fish reaches 145°F (62°C). Smoking time will vary depending on factors such as meat size, smoker airflow, and temperature consistency.
When ready, the fish should flake when prodded with a fork and should be opaque in appearance. The true test will be in internal temperature, so I recommend getting a dual probe smoker thermometer. This will help you keep on top of both meat and ambient temperature.
Wood
Because trout and other types of fish are delicate, it's important to go for a wood that won't overpower their natural flavors. For smoking trout, we suggest alder wood. You can also use fruit wood like apple or cherry. The smoke from alder is mild, while also delicately flavors the fish without overpowering it. For this reason, we also recommend it as a wood for smoking salmon.
Steer clear of robust and powerful woods like hickory or mesquite. While they're well suited to tough meats like beef, they'll dominate fish and make the meat inedible.