Easy barbecue chicken wings cooked low and slow in your electric smoker. Prepared with smoky dry rub seasoning and simple brine, these smoked chicken wings are loaded with flavor.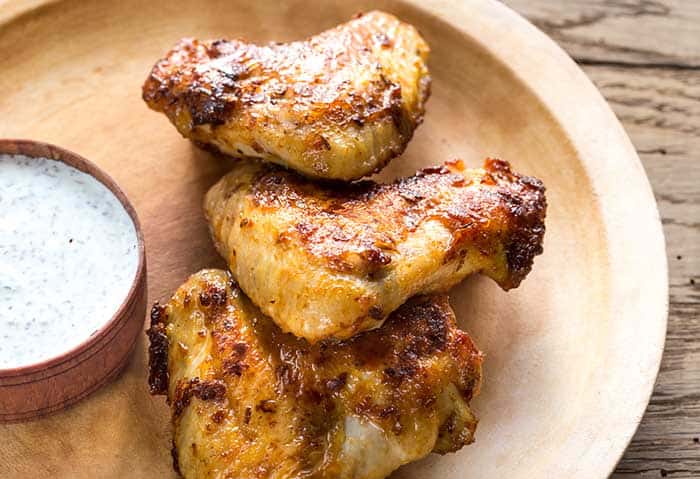 Smoked chicken wings are the ultimate backyard party food. Whether you're preparing a delicious BBQ platter or rustling up something at the weekend, barbecue wings are as popular as smoked meat gets.
Our easy electric smoker chicken wings are prepared with our paprika and thyme dry rub, giving them an unmistakable smokey flavor that's enriched by low and slow cooking over applewood smoke.
From meat preparation to smoking advice, here's how to smoke chicken wings in an electric smoker. Let's get smoking!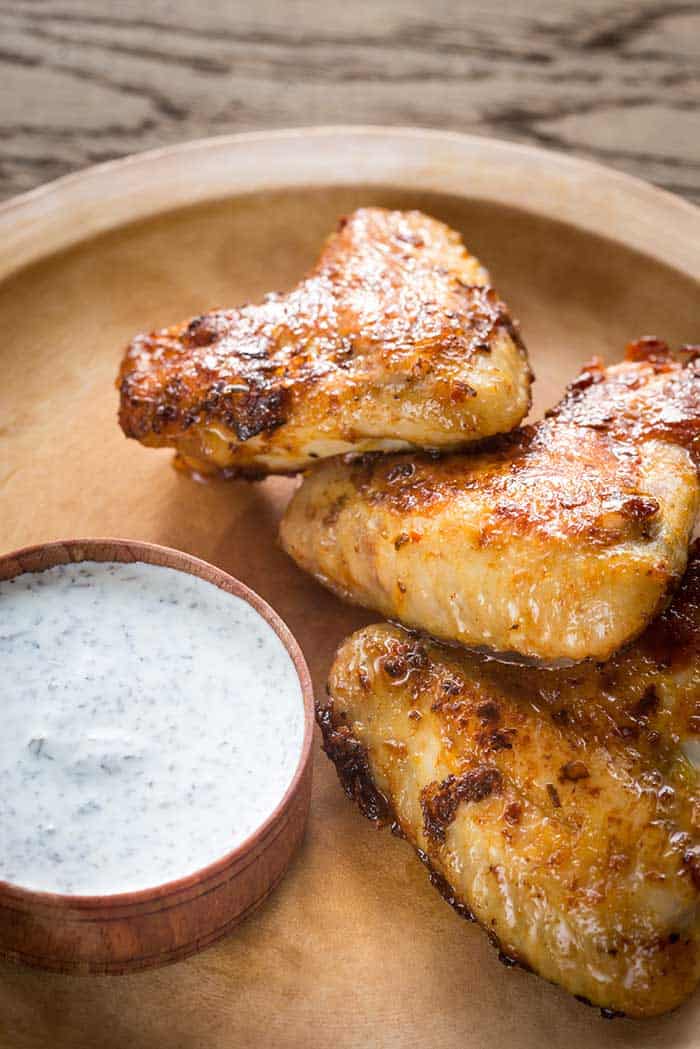 How to Smoke Chicken Wings in an Electric Smoker
Your wings are thawed, dried, and ready to go. Here are the basic steps to making the best chicken wings in your electric smoker.
Brine: Creating a simple chicken wing brine with water-salt solution before smoking is a great way to lock in added juice and flavor. Because chicken is so lean with little fat content, it's especially important to prevent it from drying out.
Season: After the dry brine, we add a generous amount of our smoked chicken rub to our wings, creating a beautiful layer of herbs and spices to the mix. Work the dry rub seasoning into every crease for the best results.
Ignite: Fire up your smoker to 250°F (120°C) and add applewood chips to your smoker's wood tray.
Smoke: With your smoker at our target temperature, place your chicken wings on the grates, close the lid, and cook. Your wings will be ready when golden brown and with an internal temperature of 165°F (75°C) after about 2 hours.
Smoking Wood
Adding wood chips to your electric smoker's wood tray is a great way to infuse your wings with some added flavor, and can help balance out the spice in your seasoning. The best woods for chicken wings are fruit hardwoods, like apple, pecan, or maple. They all carry subtle aromas that won't overwhelm or clash with the natural flavors of your chicken.