The Kamado Joe Classic is one of the best ceramic grills the barbecue world has to offer. But should you get the Classic I or the Classic II? Our Kamado Joe grill guide is here to tell you everything you need to know.
The Kamado Joe Classic II is the better grill. It's seen big improvements in its heat retention and airflow to more than justify paying a little bit more.
Let's take a deeper look with our in-depth comparison.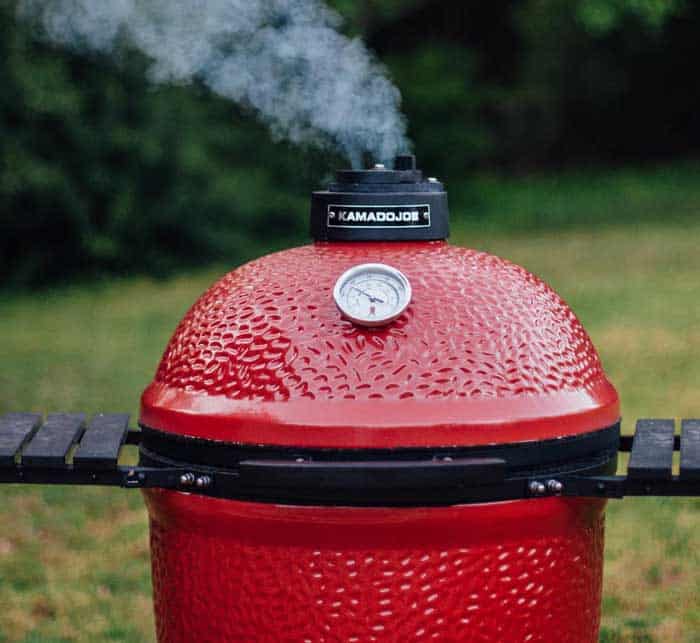 The Kamado Classic series is one of the most popular kamado grills out there today. It's a perfectly sized ceramic cooker for users looking to get the perfect bang for their buck.
The little grill can work as a smoker just as well as a grill, and can even be used as an oven for pizzas.
Despite its size, it's built perfectly to suit high temperature grilling, and are well known for their excellent heat retention.
But which version do you get?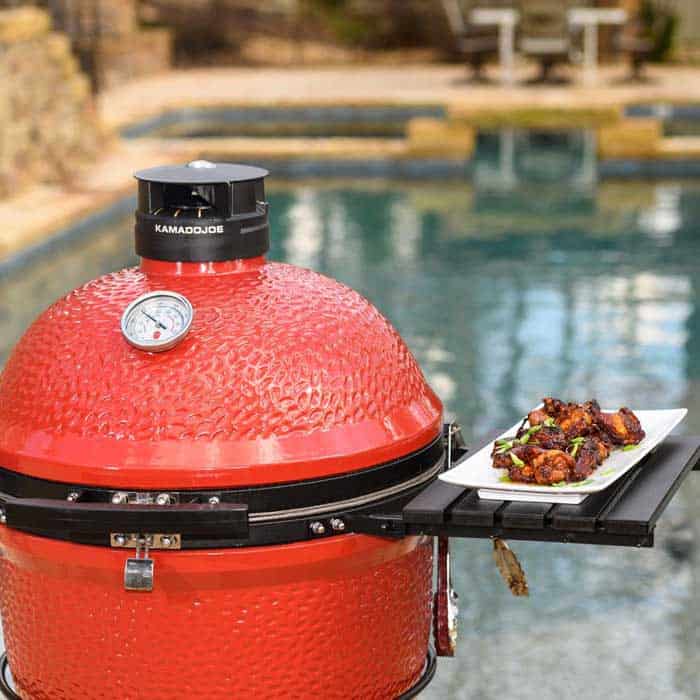 Kamado are now up to their third iteration of the series, with the Kamado Classic, Classis II, and Classic III all now available.
Does each model guarantee an improvement in performance and quality? Or do the older versions represent better value for money?
Build and design
It might come as a surprise that each version of the Classic series actually has quite a lot in common with one another. In terms of their build, they all have a thick-walled ceramic shell that guarantees excellent heat reflection and retention.
Each version has a split heat deflector accessory to help you manage cooking zones efficiently within your Kamado's chamber.
They all have an iron cart design to make manoeuvrability easy. This might seem like a small point, but there's a lot to be said for being able to wheel your grill in and out of storage.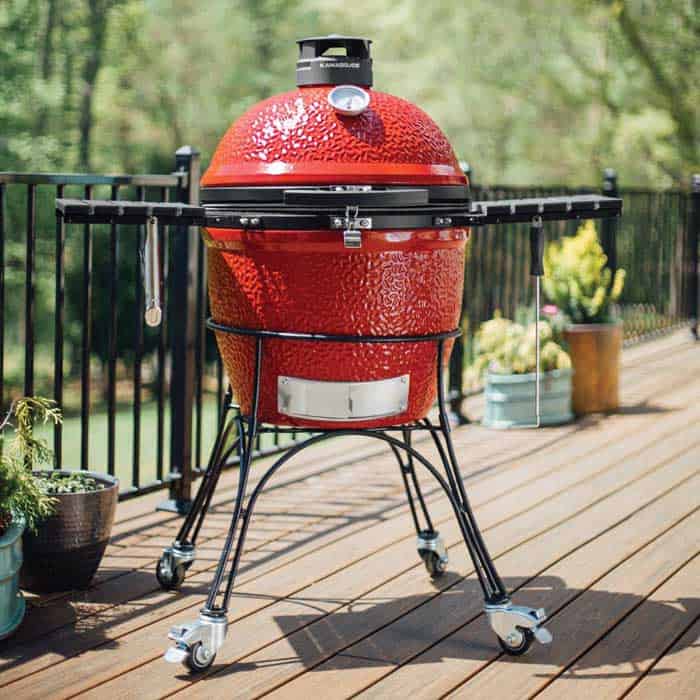 Kamado Joe Classic I vs Classic II
While the Classic I and II are very similar in terms of chamber built, there are some key differences in the design of their smoking vents, as well as their gasket, lid and firebox.
The top vent has been given an upgrade, with it now being made with powder-coated cast aluminum. This makes it better at withstanding the elements, and is now mold and water-resistant for easier cleaning.
The top vent now helps to generate more consistent airflow, even if you open the lid. This makes cooking a lot easier and you're now able to better maintain target cooking temperatures.
New to Kamado cooking? Check out our guide to using your Kamado grill.
This isn't the only upgrade the Classic has seen however. Kamado Joe's patented 'Air Lift Hinge' system has also been given a makeover, and is now easier to lift without any compromise to its structural integrity.
The gasket in the lid has been upgraded to a better airtight seal, and with a material that is now claimed to have a much longer lifespan than the original Kamado Joe Classic.
The Classic's Firebox has been redesigned into a six-piece firebox, giving it more elasticity when exposed to higher temperatures. This provides a big improvement in its ability to withstand heat without risking cracking or breaking.
Kamado Joe Classic II vs. Classic III
So how much has the Classic III improved upon the previous models?
The 'Divide and Conquer' tiered cooking system has seen an overhaul, now boasting an added third tier. This effectively adds 50% more total cooking area, allowing to grill or smoke far more food at once.
Kamado Joe has also introduced a 'SloRoller' smoke chamber insert. This is designed to help circulate smoke better within the chamber, improving the quality of your smoked food. Rather than simply allow smoke to pass through your chamber from the intake to exhaust dampers, it distributes it through the chamber more effectively, enriching the volume of smoke cooking your food at once.
Which Kamado Classic is best?
Our pick is the Kamado Joe Classic II.
The Classic I is a great beginner level entry to ceramic grill cooking, but once you master the basics you might start to feel frustrated by its limitations.
The Classic III undoubtedly has some improvements and upgrades, but at this point in time they don't currently warrant the added cost.
The Classic II sits nicely in between and so is our pick for the best Kamado Joe Classic grill.