Not sure what to do with that mountain of leftover holiday meat? These easy and quick ideas are proof that the sky's the limit with smoked turkey breast. From soups and casseroles, to sandwiches and ramen, here are 14 of the best leftover turkey recipes for you to try this year.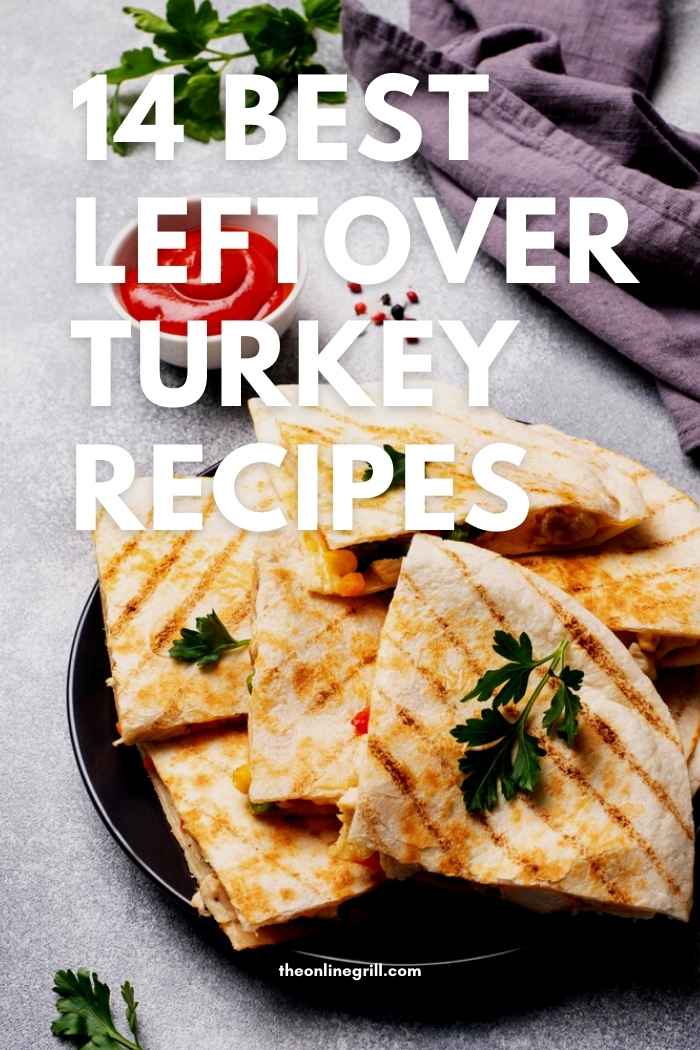 It's that time of year. The holidays are here, which means stuffing our faces with the usual onslaught of meat and mashed potatoes. None more so than the centerpiece to many holiday tables: Turkey.
The classic holiday meat is best fresh off the backyard smoker, but all encounter the same problem: there being more than can go around. And while there are much worse problems to have, finding imaginative ways to use it can be a struggle.
Well, struggle no more! Enjoy these eleven unique and delicious ways to make the most of that leftover turkey.
Quesadillas with Beer Pickled Jalapeños
Here is a spicy, fun recipe that calls for mushrooms, cheese, and turkey melted together on flour tortillas with beer pickled jalapenos to give it that much-needed kick. This recipe will spice up those leftovers. You won't even realize they had been sitting in the fridge overnight.
When you add the perfect dipping sauce and it's the perfect addition to any game day or tailgating dish.
One-Pot Tetrazzini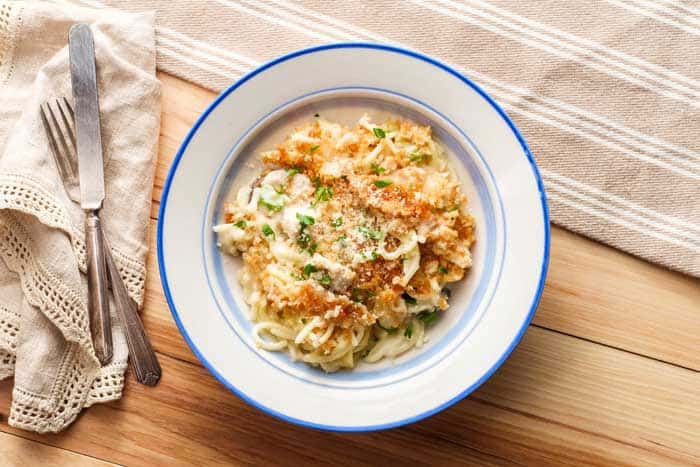 This is by far my favorite on the list. This is a delicious pasta dish that is super quick and easy to make. It is a great little switch up to your typical turkey meals with spaghetti pasta, mushrooms, and garlic. It is filling and tasty and only requires, you guessed it, one pot! Who wants to make a mess of dishes after all that eating anyways?
One-Pot Cheesy Tamale Pie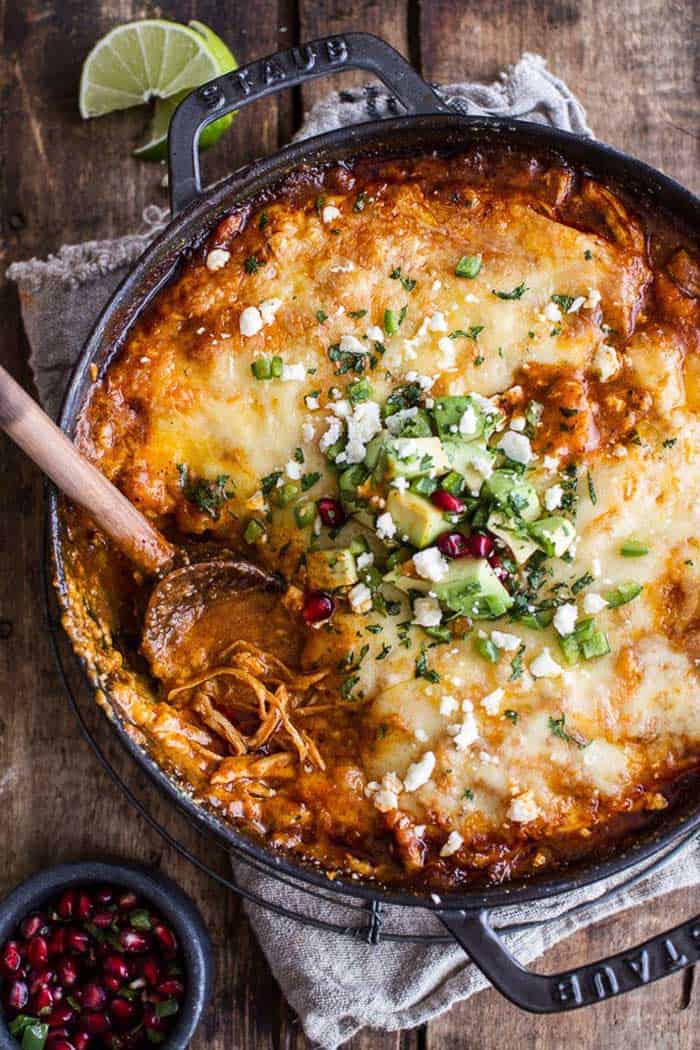 This dish is a mouth-watering turn from a traditional Thanksgiving or Christmas dinner to a spice-filled pot of cheese, turkey, leftover gravy, black beans, and enchilada sauce. It will switch up the whole holiday vibe as soon as you smell those spices wafting in the air.
It's saucy, creamy, and cheesy, making it the perfect comfort meal for feeding any lingering guests. You might even forget that most of the ingredients can be made from simple leftovers!
Turkey and Sausage Jambalaya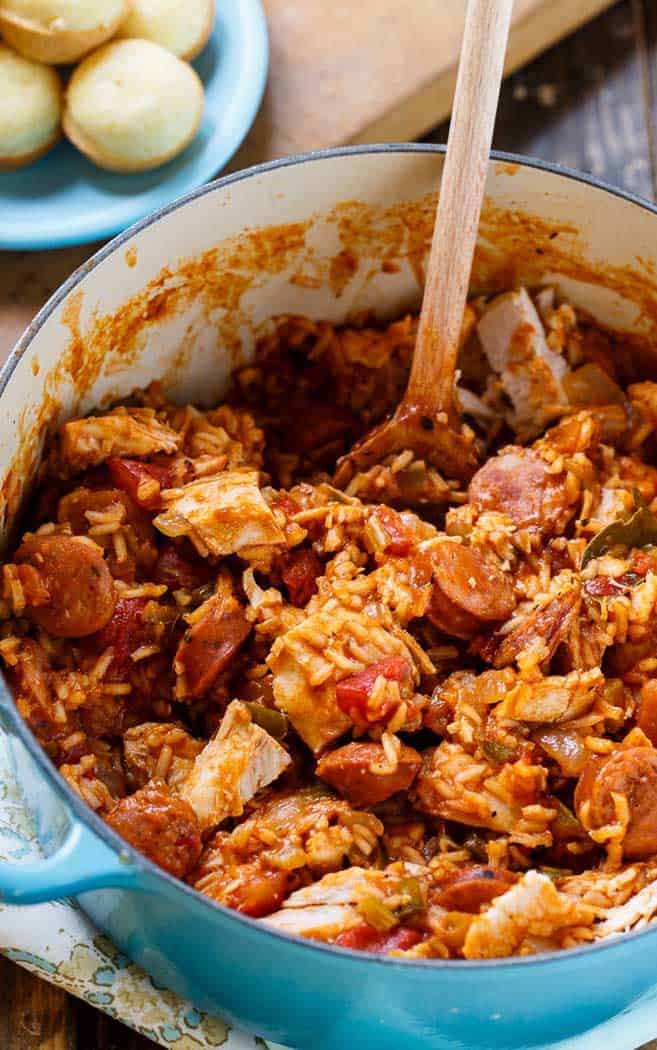 Here is yet another well seasoned not-so-traditional recipe that will drive your family crazy with hunger just by the smell alone. You take your normal Jambalaya recipe, with all of its seasonings, rice, and peppers. But instead of sausage or chicken, throw in those leftovers!
The turkey provides a bolder flavor than chicken would, and it makes for a warm and comforting meal for a cold fall or winter's day.
Smoked Barbecue Sandwiches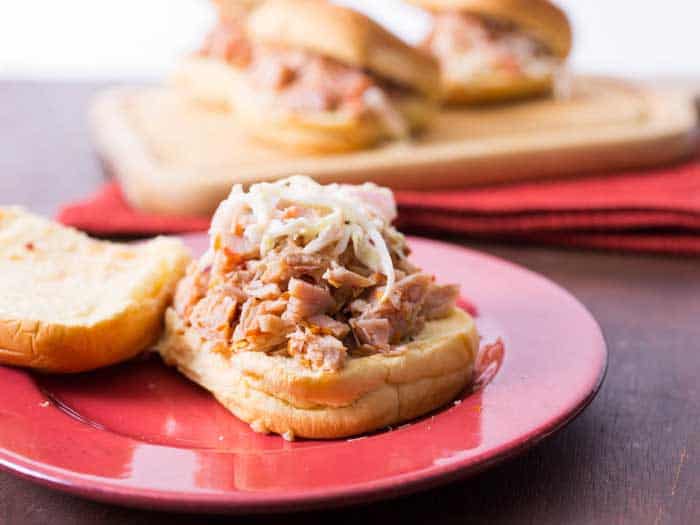 Who doesn't love a good BBQ sandwich? This recipe takes those turkey leftovers and turns them into a delicious lunch idea. Have kids home from school and need a quick lunch idea? Or perhaps a quick fix for game day? Just mix together a homemade BBQ sauce with brown sugar, hot sauce, and vinegar mix in the chopped turkey, and throw it on a delicious potato bun. It will be a new family favorite.
Cubanos with Swiss Cheese and Pickles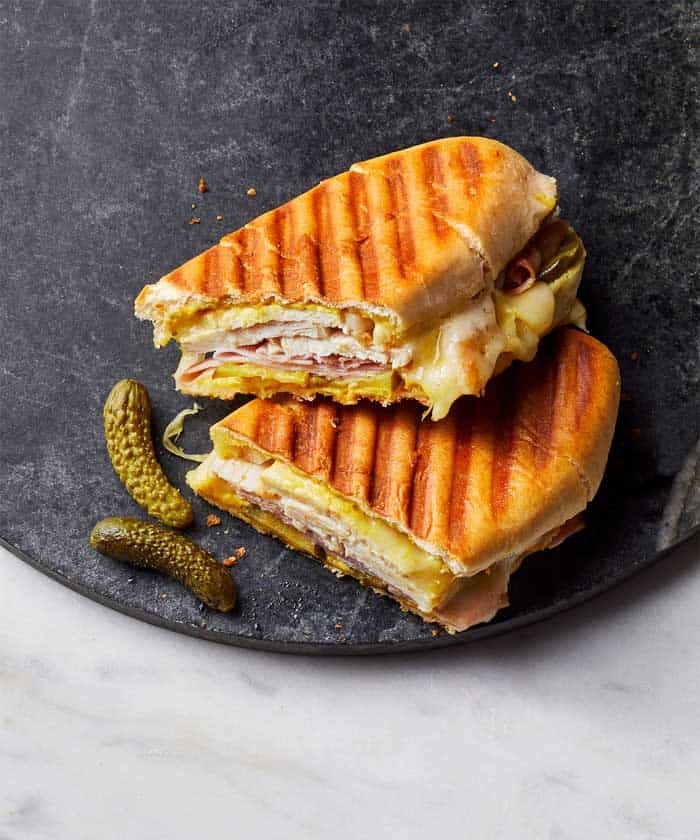 Need yet another amazing sandwich recipe? Try this spin on a Cubano sandwich. Instead of pork, it uses those turkey leftovers. Add the ham, swiss, and pickles on a panini-pressed sub roll, and you have another lunchtime favorite. It is guaranteed the whole family will love it. Leftovers can truly taste amazing with the right touch!
Leftover Roasted Turkey Ramen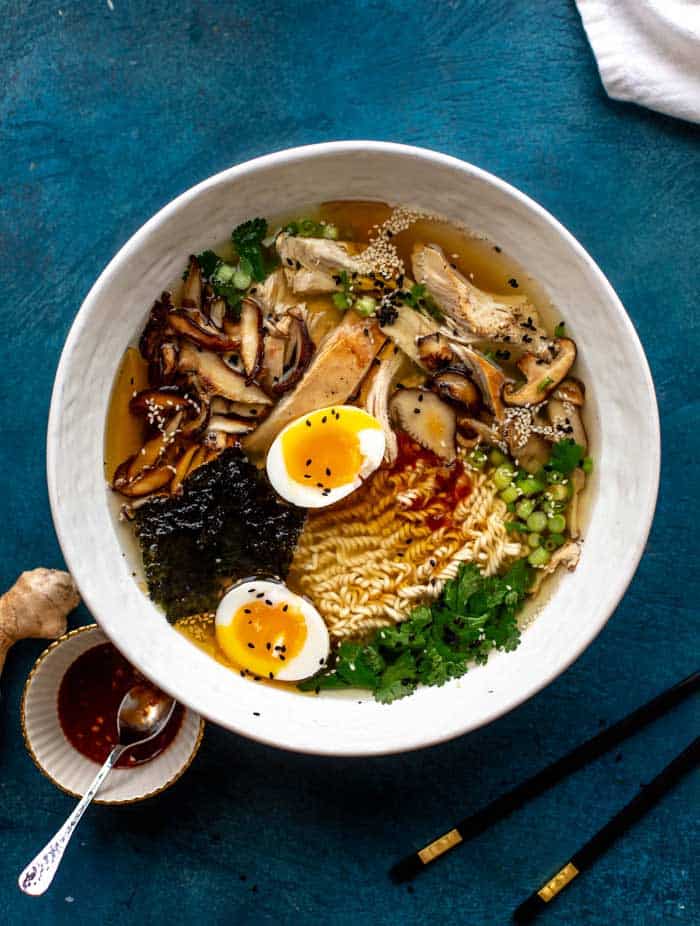 A ramen AND turkey meal?! Yes, please!
With this recipe, we are taking a whole new spin with leftover fun. You have your ramen and shitake mushrooms and that delicious hoisin and soy sauces. This fantastic recipe will warm your full-day up. Add the turkey and some fresh cilantro, top it off with a soft boiled egg, and it is perfection.
Kentucky Hot Brown Sandwich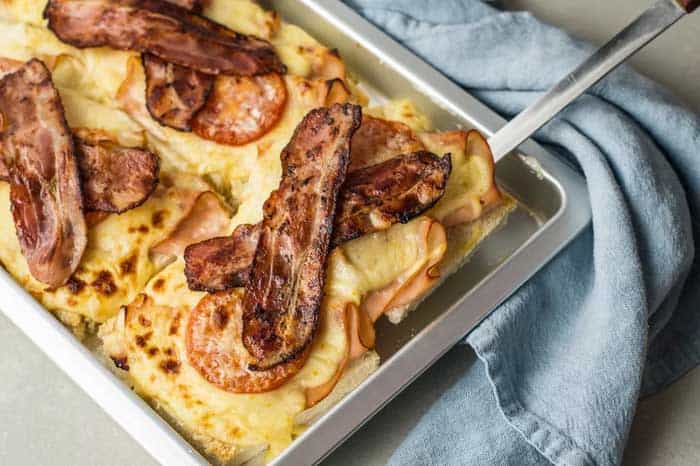 If you are looking for a more unique and fun recipe to finish off those turkey scraps with, this would be the one—a new twist on an old-time classic. You have an open-faced sandwich with tomatoes, cheese, and bacon. Add that turkey and bake. It is sure to be a show-stopper. It's always fun to try something new.
Tortilla Soup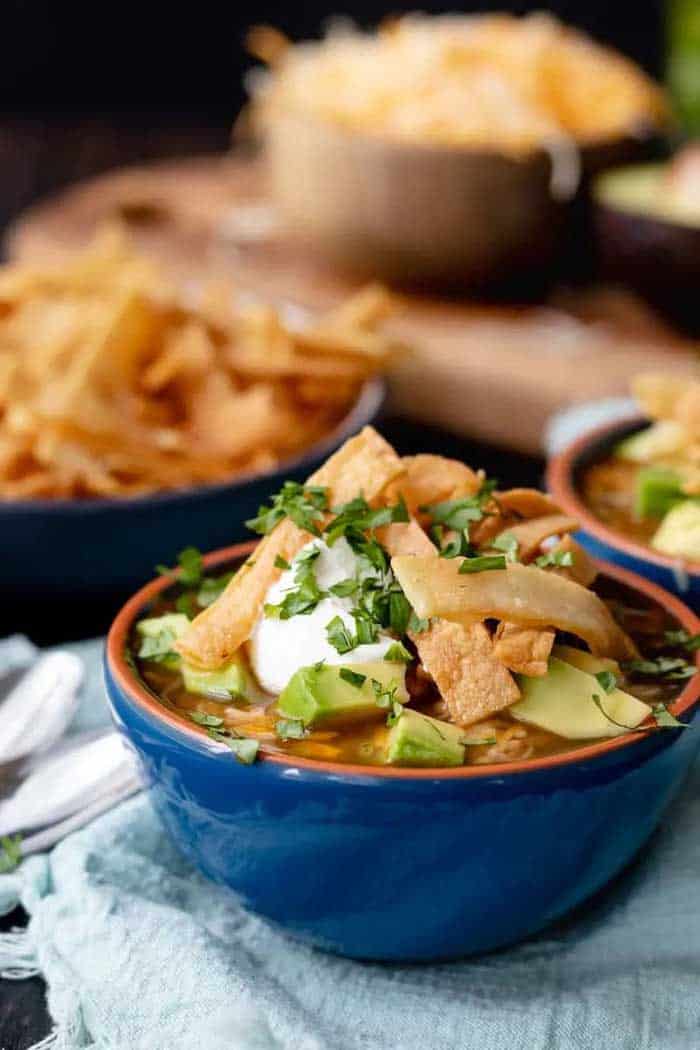 Here is yet another warming, fulfilling recipe idea. Who doesn't love a good soup after all?
This freezer-friendly soup is a delicious take on your traditional tortilla soup, with kidney beans, corn, and spices. You just need to shred up that lovely turkey and toss it in. You will definitely need a nap after this comforting and warm meal.
Leftover Turkey Casserole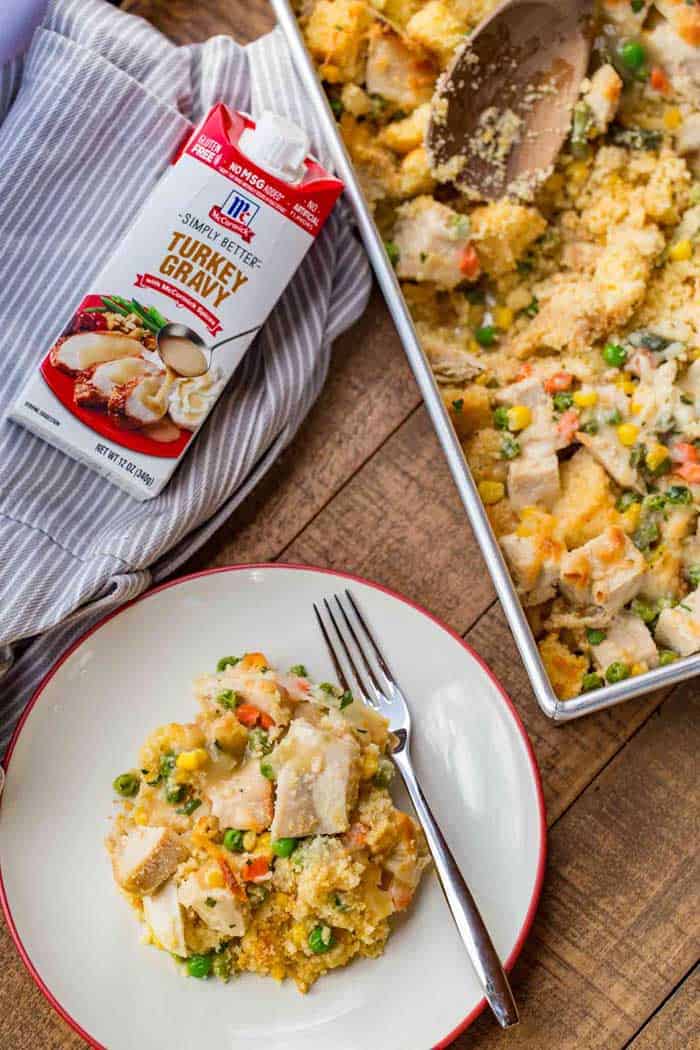 When all else fails, make it into a casserole. A true southern motto if I heard one.
If you have the time and patience, this is the recipe for you. Simply prepare your ingredients, plastic wrap the dish, and let it refrigerate for 24 hours. Then pop it in the oven and bake that cheesy, meaty, carby delight for about 40 minutes. With vegetables and breadcrumbs, it's like a whole take on a Thanksgiving dinner.
Turkey Pot Pie
Of course, we are going to end this list with a fall and autumn time favorite. A savory pot pie. It is super easy to use all the veggies and gravy you would for your regular turkey meal. Top it off with that flaky, gold crust, and you have a masterpiece of a meal.
Perfect for warming you up from the inside out.
Next-Day Sandwiches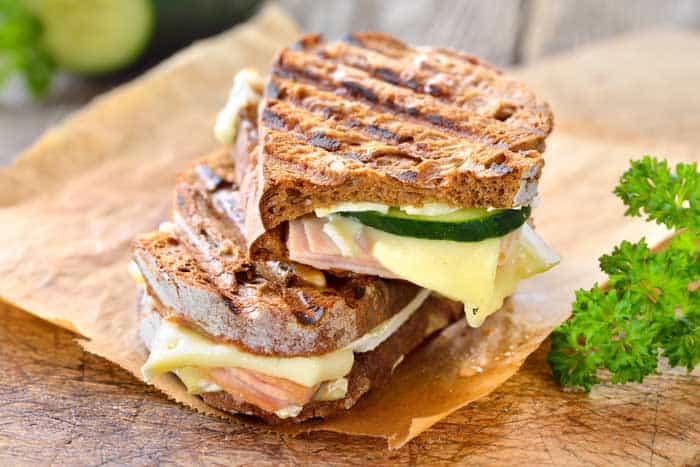 What better way to make the most of your leftover poultry than by cramming everything between two slices of bread? Don't stop at the turkey though. If you have other scraps from your holiday meal, throw them in too. Stuffing, cranberry sauce, and even parsnips all go great in this comfort snack.
Lentil Soup
Are there any better winter warmers than a simple soup? Use those remaining bits of turkey wings or thighs with these easy lentil soup. Instead of just sprinkling cheese on top, try making it with a Parmesan rind. This will give it a richer taste, combining beautifully with the earthy flavors of the lentils.
Fettuccine with Turkey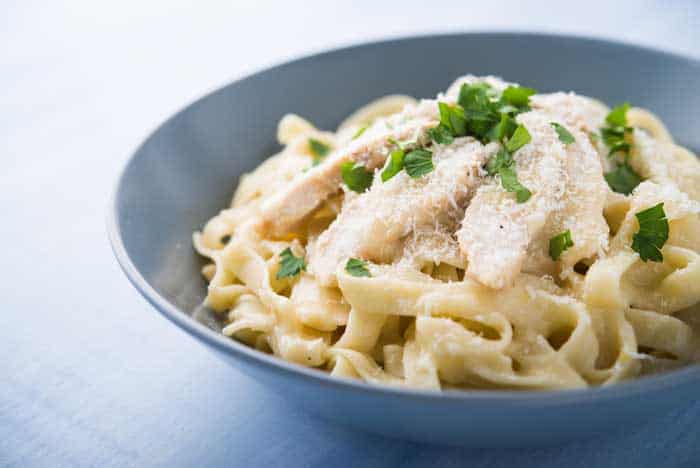 When all else fails, there's pasta. And there aren't many pasta plates as comforting as fettuccine. Made with little more than mushrooms, garlic, and milk, this recipe provides a creamy flavor that goes perfectly with smoked turkey. Best of all, with your turkey already cooked, this dish is essentially done as soon as the pasta has cooked.