Delicious grilled Wagyu burgers fired over high heat on your backyard charcoal, gas, or pellet grill. These easy homemade Wagyu beef patties are cooked beautifully to medium rare and only take minutes to make from scratch!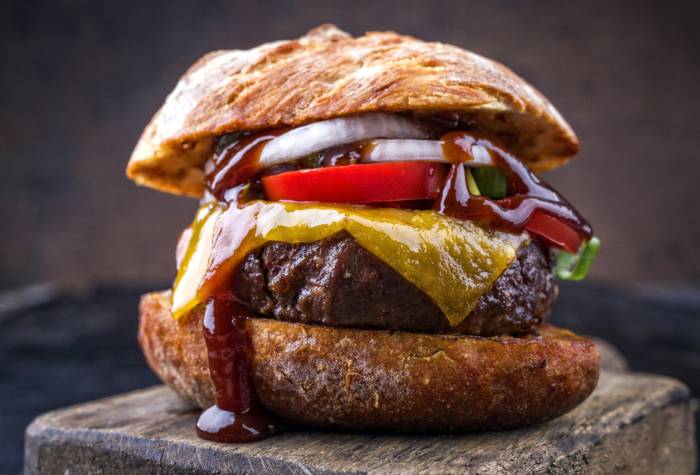 Ah, Wagyu. If you've never tried this much-lauded style of beef then you've almost certainly seen it on menus, heard people talking about it, or even wondered how on earth to pronounce it (it's "WA-gyu" for anyone wondering). There's a reason it's so highly regarded: To many, it's the best type of beef you can get, and we're here to show you how to use it to make the perfect grilled Wagyu burger.
A great reason to use Wagyu for your burgers rather than just regular ground beef is that the highly flavored, fatty meat does much of the work for you. This isn't a burger you'll want to overshadow with seasoning or excessive toppings. Here, you'll want to just let the meat sing. 
This is one of our best burger recipes, and it's easy to see why. From making the patties to doneness temperatures, discover how to grill Wagyu burgers today.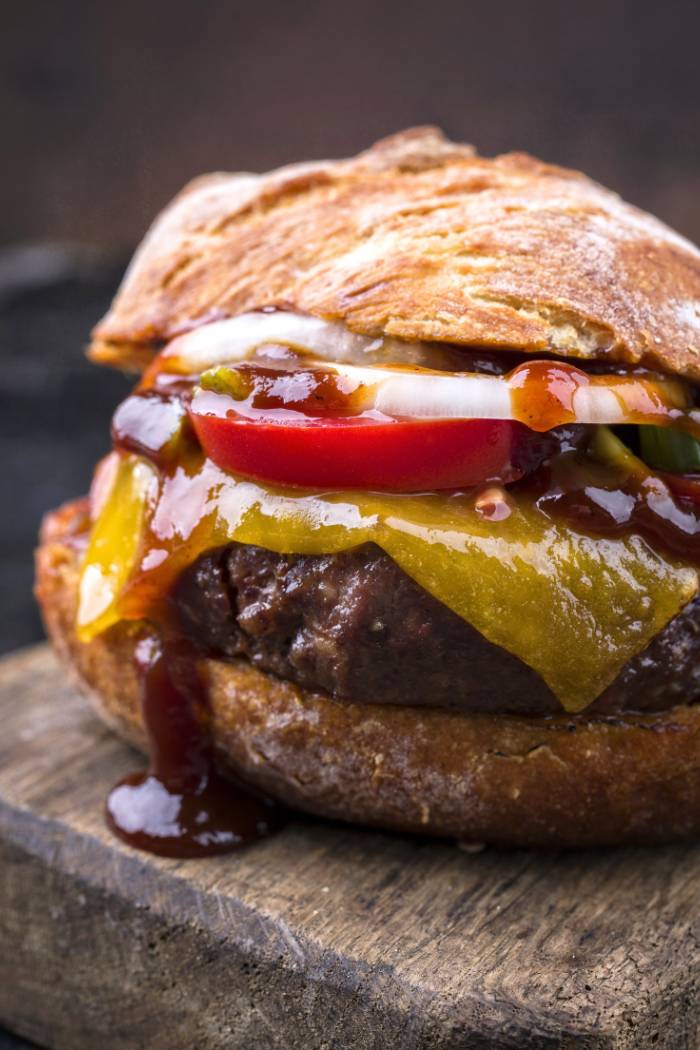 What Are Wagyu Burgers?
So what is Wagyu and what makes this meat so special? The name Wagyu refers to a particular type of Japanese cattle prized for its beef. It is highly valued for its intense marbling, butter-like texture, and unique umami flavor. Known for its high fat percentage, Wagyu beef has incredible marbling, ensuring each bite is as tasty as the last.
Not only does the marbling mean a more delicious burger, but it also means that it's a much more tender one. The meat is noticeably softer and you'll certainly see a distinct difference between it and the usual ground beef – particularly (the horror) lean ground beef! It is certainly more expensive than the ground beef you might usually buy but, in our humble opinion, it's absolutely worth it.
How to Grill Wagyu Burgers
Fire up your grill to high, approximately 450°F (230°C)
Season the ground Wagyu beef with salt and pepper
Shape the beef into six equal patties
Cook the burgers for 2-4 minutes per side, depending upon desired doneness (130°F for medium rare; 140°F for medium)
Pop into a bun with your chosen toppings and enjoy
Ingredients
We like to keep things simple when we cook with Wagyu and let the meat speak for itself. For us, this means simple seasoning and just a few choice toppings.
Beef
The prized cuts of Wagyu will likely be saved for steaks, but the beauty of this particular beef is that the intra-muscular fat marbling runs deep, so even if you use what would usually be considered an 'off-cut' to make the burgers, it will still have that delicious flavor
Seasonings
When we say simple seasonings, we really do mean simple. For our burgers, we like to liberally season the beef with just salt and pepper.
Toppings
Again, we like to keep things straightforward here and only use toppings that bring out the best in the meat. We'd recommend just one or two condiments (we use a little mayonnaise and Dijon mustard here), a slice of American cheese as we love its simplicity and pickles to help cut through the fat. In our humble opinion, that's all that's needed but feel free to add additional condiments, lettuce or change up the cheese. 
Bun
We like to use a bun with a little sweetness, so brioche, milk or potato buns are ideal. Or for something more robust and filling, try ciabatta rolls.
How to Make Wagyu Ground Beef Patties
You might see some burger recipes requiring an addition of egg or breadcrumbs as a binder but we've found these burgers don't need that; it just detracts from the texture and the taste. So just stick with some salt, pepper and that ground Wagyu.
If you want to ensure that your burgers are equal, you can weigh your meat, divide it by 6, and then weigh each patty to match.
To form the patties, simply roll each serving into a ball and lightly squash it between your hands (or with a burger press) to create a hockey puck shape.
Times & Temperatures
Burgers are best cooked over a nice high heat (on the grill, around 450°F/230°C) as this gives them a perfectly caramelized crust. The internal temperatures for burgers are as follows:
Medium Rare: 125-135°F (52-57°C)
Medium: 140-145°F (60-63°C)
Medium Well: 150-155°F (66-68°C)
Well Done: 160-165°F (71-74°C)
Times can vary slightly, so we'd recommend using a digital meat thermometer if you want to be completely accurate. But follow the below guidelines to give you an idea
Medium Rare: 2 minutes per side
Medium: 4 minutes per side
Medium Well: 5 minutes per side
Well Done: 7 minutes per side