Smoked fish and seafood are unlike any other barbecue meat. They offer protein-rich variety, ranging from buttery crab legs to caramelized mackerel. We've put together our best smoked seafood recipes to try this year.
Seafood might not be the first thing you think of when planning your next round of backyard barbecue, but hear me out.
Just like ribs or brisket, smoked fish has plenty of variations. Whether it's mackerel or butter smoked shrimp, there's a wide-ranging spectrum of flavors and methods to try out with seafood. Find your next favorite barbecue meat with our best barbecue seafood recipes. Let's get into it.
Cod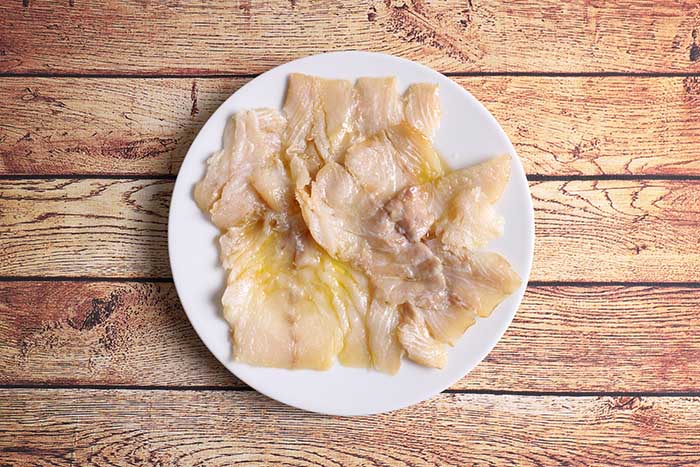 Cod is a great white fish for barbecue smoking because it's quick and, with the right preparation, can lock in flavor perfectly.
This smoked cod is prepared with a quick dry brine before being smoked for just 40 minutes over applewood. The final result is a delicious fish fillet that carries a subtly sweet flavor. It can be enjoyed by itself as a quick appetizer, but we love it as a filling for smoked fish tacos.
Crab Legs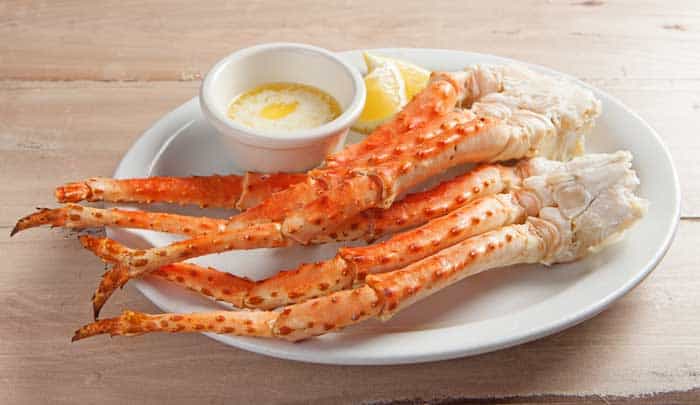 The perfect summer main or side. When done right, King crab carries an unmistakable rich and sweet flavor, with a soft texture that's like lobster. These smoked crab legs are no different.
Our recipe bastes them in a butter and spice mix, before smoking over light oak for just 30 minutes. If you're new to home-cooked crab, this is the perfect place to start.
Tilapia
Tilapia is the fourth most consumed fish in the U.S. and one of the most affordable. Packed with proteins while low in saturated fat, there's plenty to love about this fish.
Our smoked tilapia is brined, lightly seasoned, and cooked low and slow over alder wood. The end result is a tender and mild cut of fish that will blow everything else out of the water.
Cold Smoked Salmon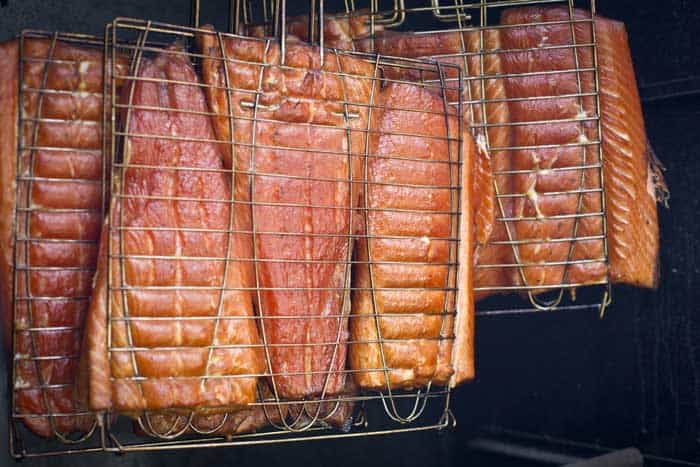 Forget eating salmon out of the pack, this is how you enjoy this classic fish cut. Cold smoked salmon locks in the rich flavors we all know but adds in an incredible edge of wood smoke that kicks premade salmon to the curb.
It does need to go through a few steps of preparation, including a salt-water brine and sugar curing solution. It's then cold smoked at 80°F for 5 hours. It's a lot of work, but the results are worth the effort.
Shrimp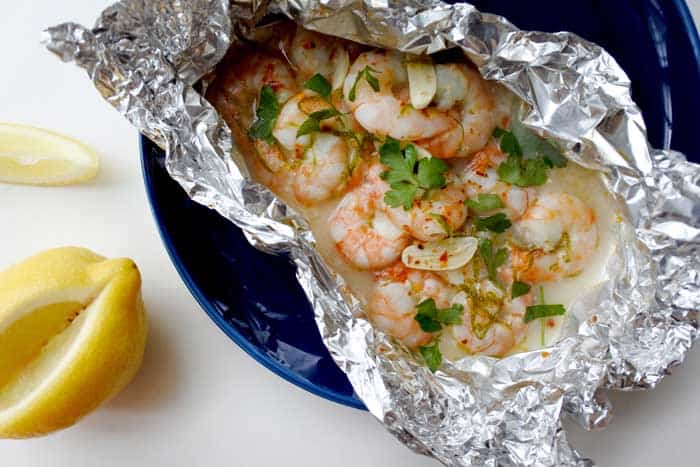 Jumbo prawns, butter sauce, spice rub. Served with buttered bread and freshly squeezed lemon juice. What's not to love?
Cooked for just 30 minutes in your BBQ smoker, this is as quick as barbecue seafood gets. This smoked shrimp recipe is prepared in a butter and BBQ rub bath before heated over oak.
Lobster Tail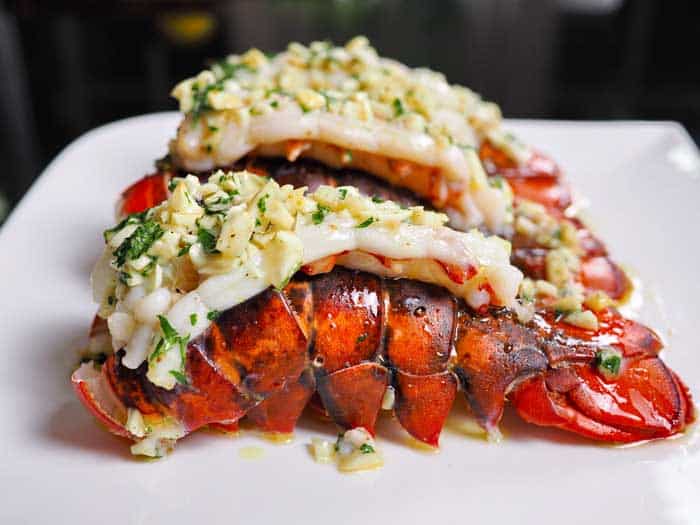 Try these delicious smoked lobster tails for something adventurous. Cooked low and slow on your smoker and coated in beautiful garlic butter, this barbecue seafood recipe is one of a kind. The meat preparation and cooking process for this recipe are easy, and from start to finish takes just under an hour.
Catfish
Of all our barbecue fish recipes, this might just be my favorite. Our smoked catfish is made in a butter and Cajun spice blend before cooked over low and slow wood heat. Like with a lot of fish, it needs to be brined and cured, so will need the best part of a day to make. But the results speak for themselves.
Mackerel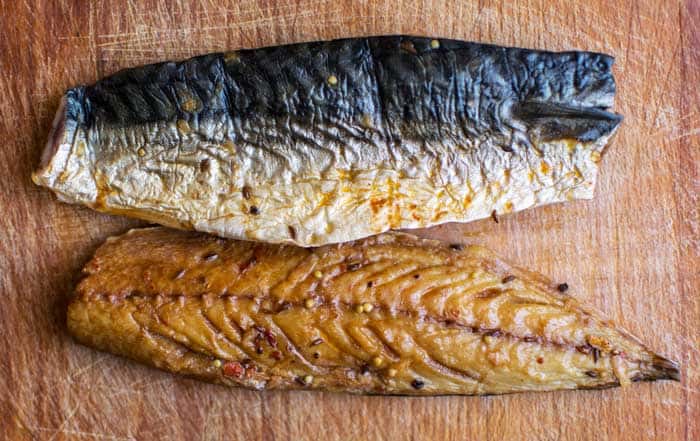 Our barbecue mackerel is hot smoked low and slow over oak wood for two hours. It's rich in fishy flavor and matched with an easy dry brine. Easy to make and easy to cook at home, this is as good as smoked fish comes.
Trout
Trout is perfectly made for barbecue thanks to its thick texture and rich fishy flavor. It's robust enough to withstand long exposure to smoke, and it locks in moisture on par with many traditional barbecue meats.
We prepare our smoked trout in a salt and herb wet brine, before cold smoking over alder for three hours. Easy.
Jumbo Shrimp Skewers
Create the perfect smoked seafood appetizer with these smoked shrimp skewers. Prepared in a simple marinade of fresh basil, crushed garlic and olive oil, these jumbo shrimp kabobs offer deep Mediterranean flavors that pair perfectly with barbecue smoke.
Walleye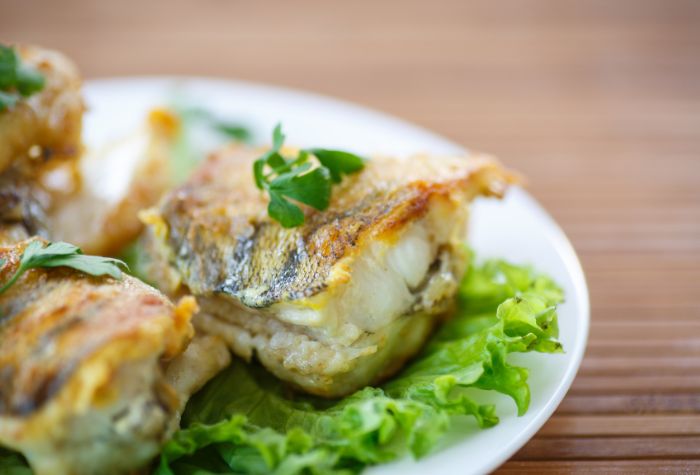 Walleye is an underrated meaty fish similar in taste and texture to cod, albeit with a hint more sweetness. Its rich, fleshy meat makes it perfect for hot smoking, as seen in our simple recipe.
Our smoked walleye is prepared in a milk bath and with beautiful dill and paprika seasoning, before cooked low and slow over alder wood. With only 40 minutes of smoking needed, this easy and quick recipe is a great place to start with walleye.