Easy leftover chuck roast recipes. Delicious beef dish ideas from pot roast sandwiches to breakfast hash, and Italian stews to spicy nachos. Find your new favorite recipe today.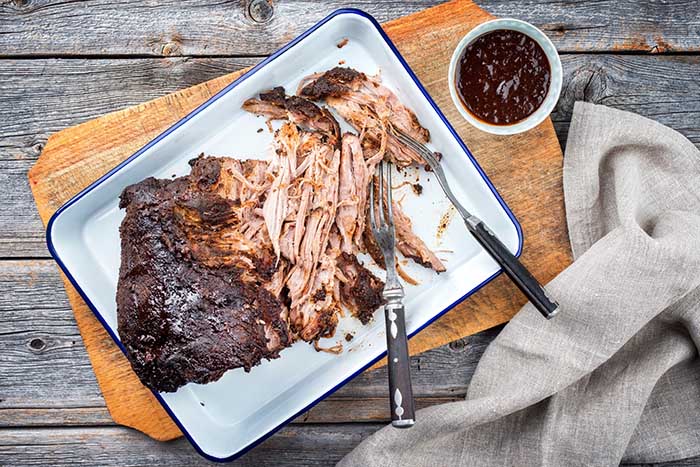 Beef chuck roast is one of the most versatile meat cuts you can get. Perfect for barbecue smoking, braising, or roasting, the classic meat cut is succulent and tender in equal measure.
Slow-cooked or smoked chuck roast needs hours to cook to get the most out of each portion's fat and connective tissue. But the results are well worth the effort, and the leftovers are just as good.
Here are the best ways to enjoy leftover chuck roast, from simple sandwiches to slow-cooked stews. All easy, all delicious. Let's get into it.
Smoked Birria Tacos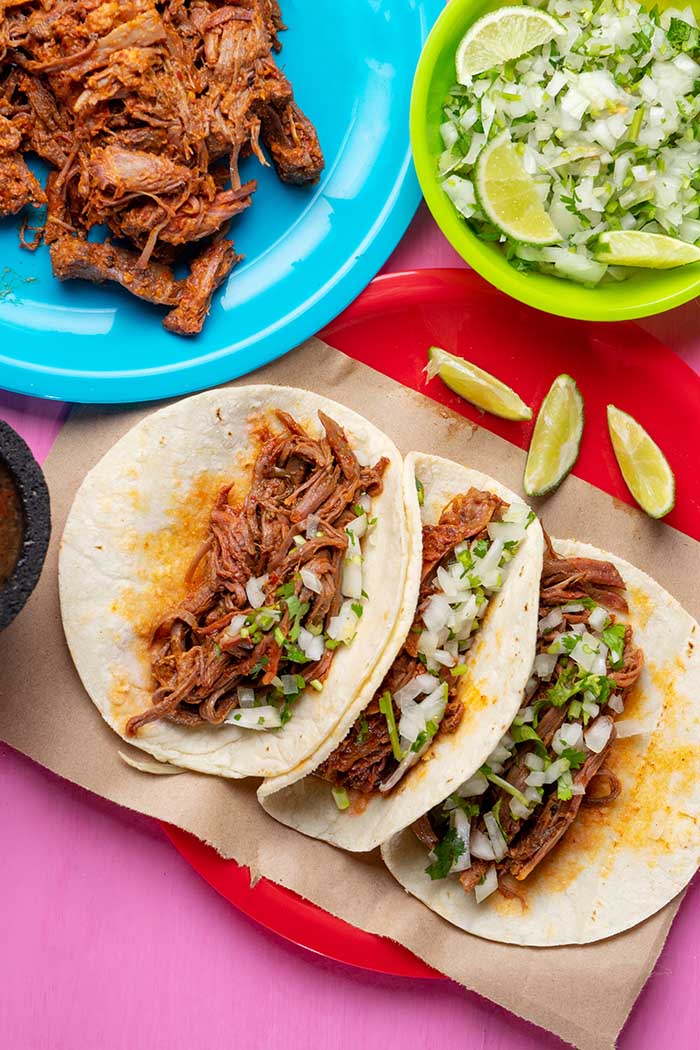 Birria tacos pack in flavor at every opportunity and this smoked birria tacos recipe is no exception. Featuring an ancho chili and onion broth, your leftover pulled beef is stewed over smoke for three hours before being served into fresh corn tortillas for a taco that's rich in BBQ flavor.
While our recipe uses chuck smoked from scratch, you can simply skip the initial smoke and go straight to shredding the meat and stewing it in the consommé. Easy!
Philly Cheese Steak Sandwiches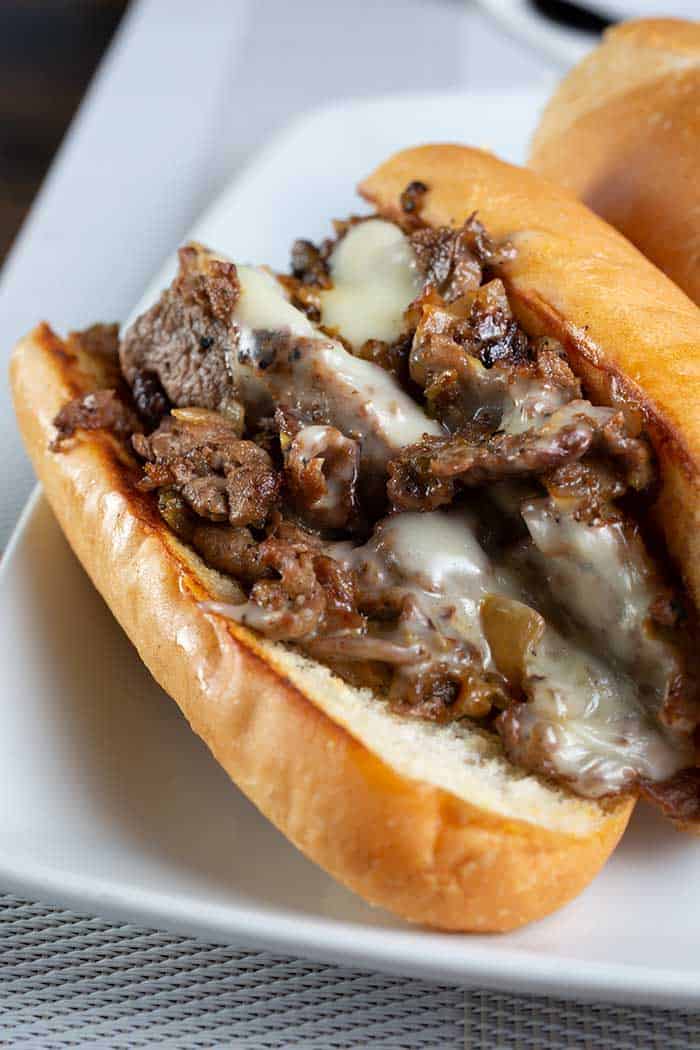 Use your leftover beef chuck to make delicious Philly cheesesteak sandwiches! Sautee your veggies until tender, throw in the leftover beef chuck at the end to warm it up, then assemble your sandwich.
This recipe calls for adding Cheez Whiz to the sandwich, which helps glue it all together in a cheesy sauce. You can also add provolone, swiss, or any other cheese of your liking. Get the recipe here.
Stroganoff Pasta Bake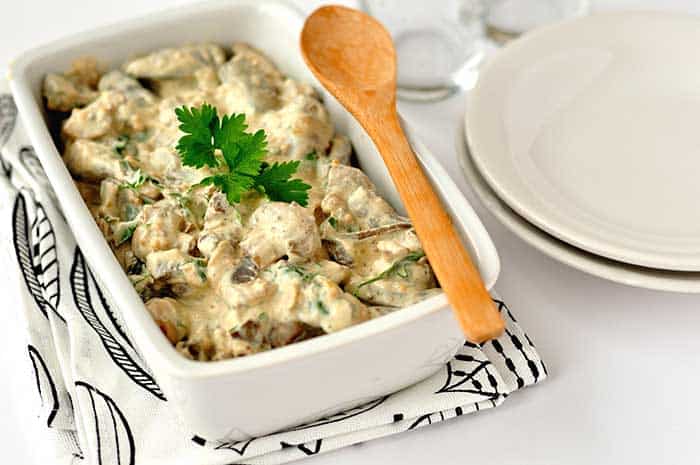 Stroganoff is a classic, creamy pasta dish that can be made just as well with leftover beef chuck. Assemble the cooked pasta, leftover beef, and cooked veggies in a pan. Top with cheese. Then broil in the oven for about five minutes. Keep a watchful eye while it's broiling to make sure the cheese doesn't burn! Get the recipe here.
Beef & Vegetable Soup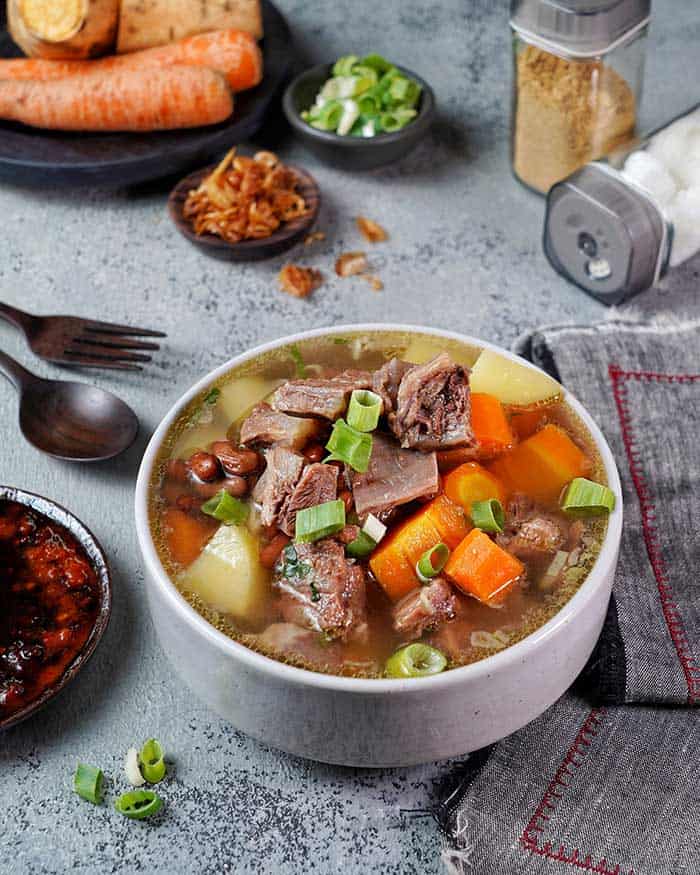 Soup is one of the most common dishes to make with leftovers – because things tend to get more flavor as they marry together. This is a great meal option if you need to use up vegetables, leftover veggie scraps, or leftover broths.
Keep in mind that you should try to use veggies with low water content so they hold their shape while cooking. That includes root veggies like carrots and potatoes. If you do decide to use veggies with higher water content, be sure to saute them in a skillet before adding them to the soup. Get the recipe here.
Cottage Pie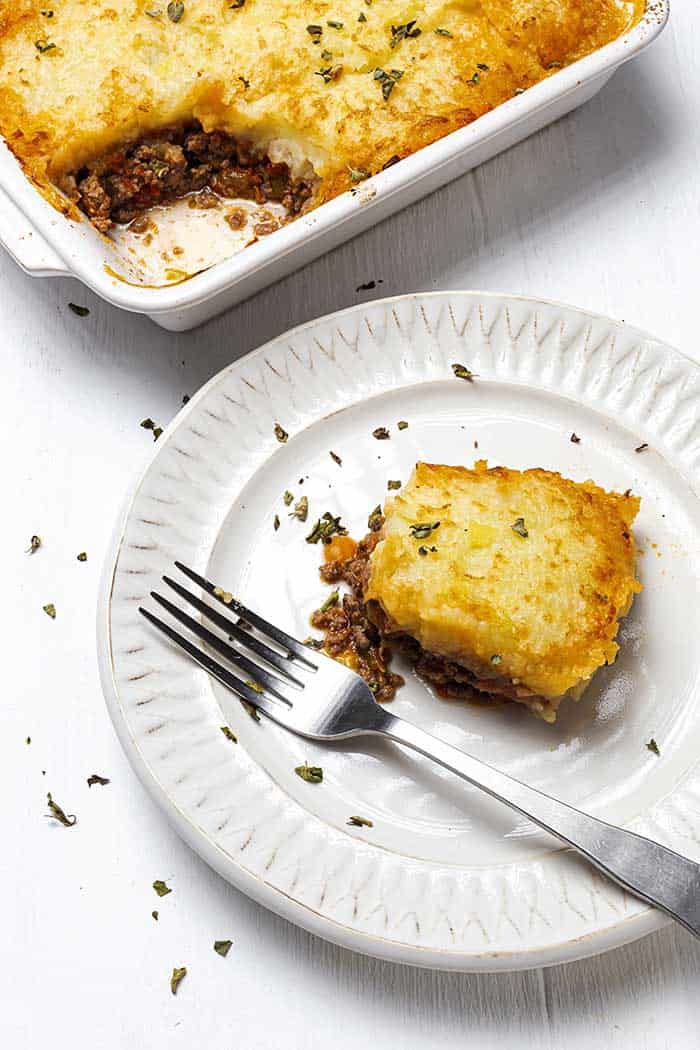 Cottage pie, also known as shepherd's pie, is another great way to use up what you have on hand. The combination of meat, veggies, and potatoes makes for a hearty winter meal that's full of nutrients.
This recipe does require that you make a roux before assembling the ingredients in a dish to bake, so be sure to follow the directions carefully to achieve the perfect consistency. It's perfect for beginners. Get the recipe here.
Pot Pie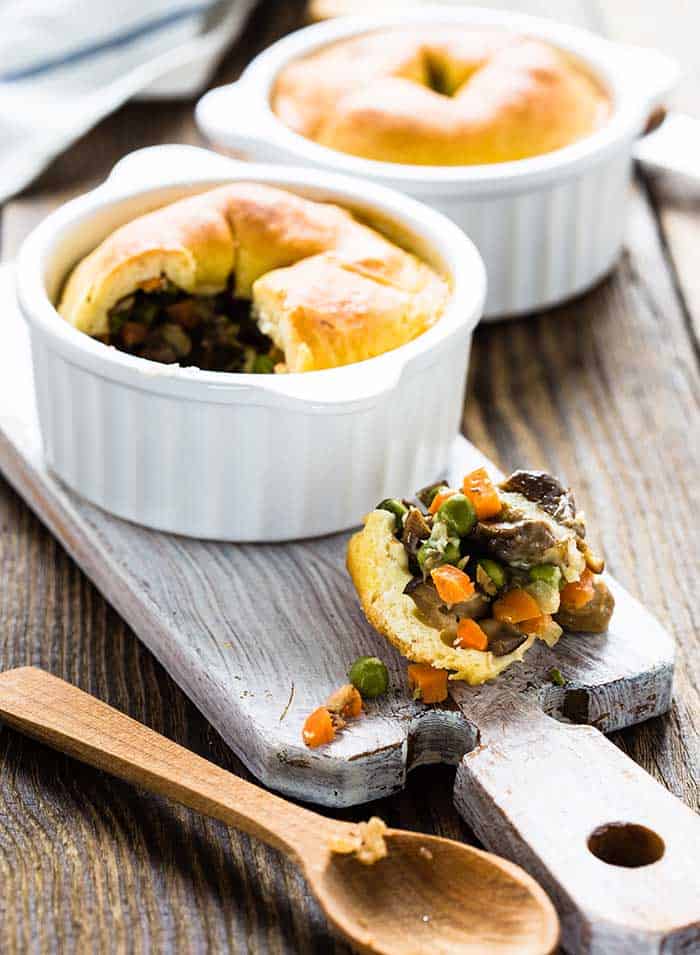 Making a pot pie is easier than you might think! All you need to do is roll out a pie crust, fill it with a beef and veggie filling, then top it off with another crust and bake. This recipe asks that it be cooked for 30 minutes, so not only is it easy to make, but it also cooks quickly for a hearty weeknight meal.
You can use a store-bought crust or make your own, but be sure to brush it with egg wash before baking for a perfect golden-brown look. Get the recipe here.
Pot Roast Sandwich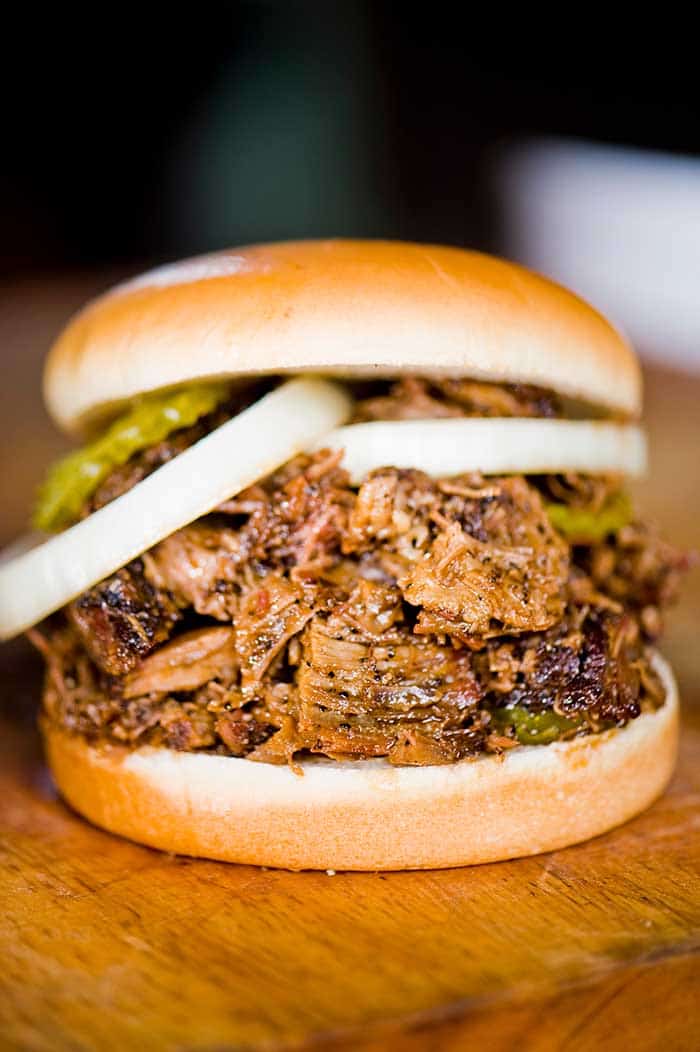 Upgrade your lunchtime sandwich by using your leftover pot roast from last night's dinner! You can choose to add the veggies from the roast if you like, but it is not a requirement. We do suggest adding the caramelized onions if you can – it adds a touch of sweetness that can't be beaten.
Remember to toast the buns you are going to use. This keeps the bread from becoming soggy and helps the beef, cheese, and onions to melt together flawlessly once added to the bread. Get the recipe here.
Spicy Pot Roast Nachos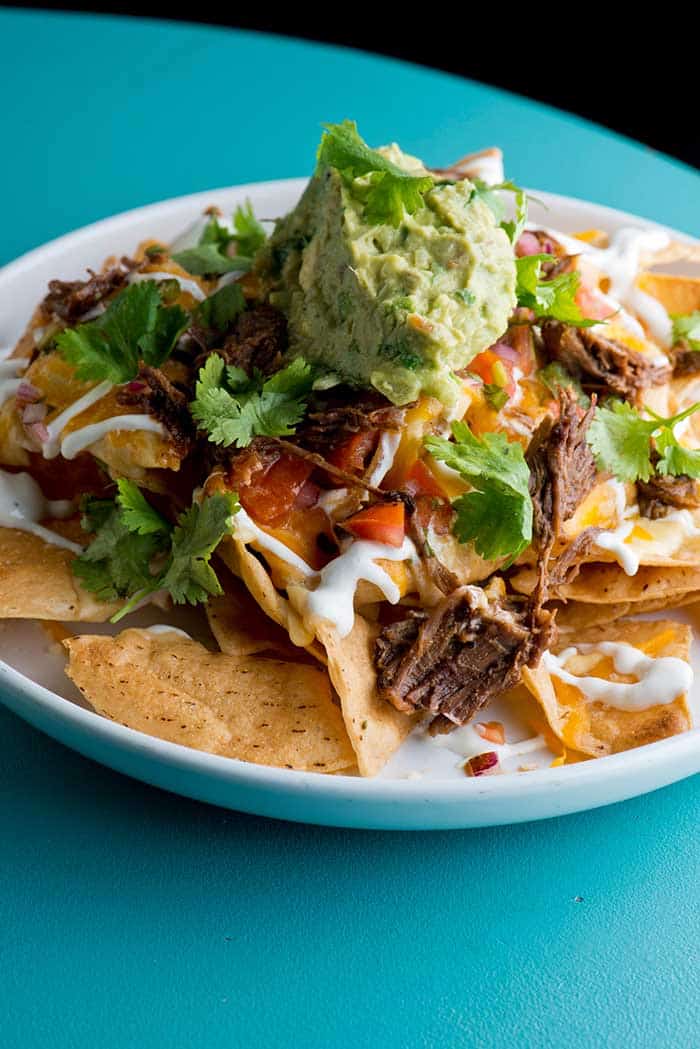 Nachos are a classic leftover meal and a great way to use up ingredients. Toast your chips quickly in the oven, then throw on any ingredients you'd like and cook them to perfection.
A good rule of thumb is to layer the chips and ingredients so each bite has a little bite of everything. No one likes dry nachos! Use a mild barbecue sauce and leave out the jalapeno slices if you'd like nachos with a little less spice. Get the recipe here.
Roast Beef Hash
Want to use your leftover chuck roast for breakfast? Try a hearty hash. Break down your beef in a grinder, stir the ingredients together, then brown the meat and raw veggies mixture in a frying pan.
The most crucial part of this recipe is having a quality meat grinder. A meat grinder helps chop up everything you're putting in the hash to a fine consistency with all ingredients thoroughly mixed in. If you do not have a meat grinder, you can finely chop everything, but the consistency may not be quite the same. Get the recipe here.
Beef Grilled Cheese Sandwich
Grilled cheese sandwiches are tasty, simple, and quick. You can upgrade yours by adding leftover chuck roast and turning a humble sandwich into a hearty meal.
Feel free to add caramelized onions to the mix and whip up some gravy for the perfect dipping sauce. Since leftover meat can tend to get a little dry when reheated, it may be a good idea to add something like gravy for dipping. The sky's the limit when it comes to your add-ins or sauces. Get creative and add things you enjoy! Get the recipe here.
Gyros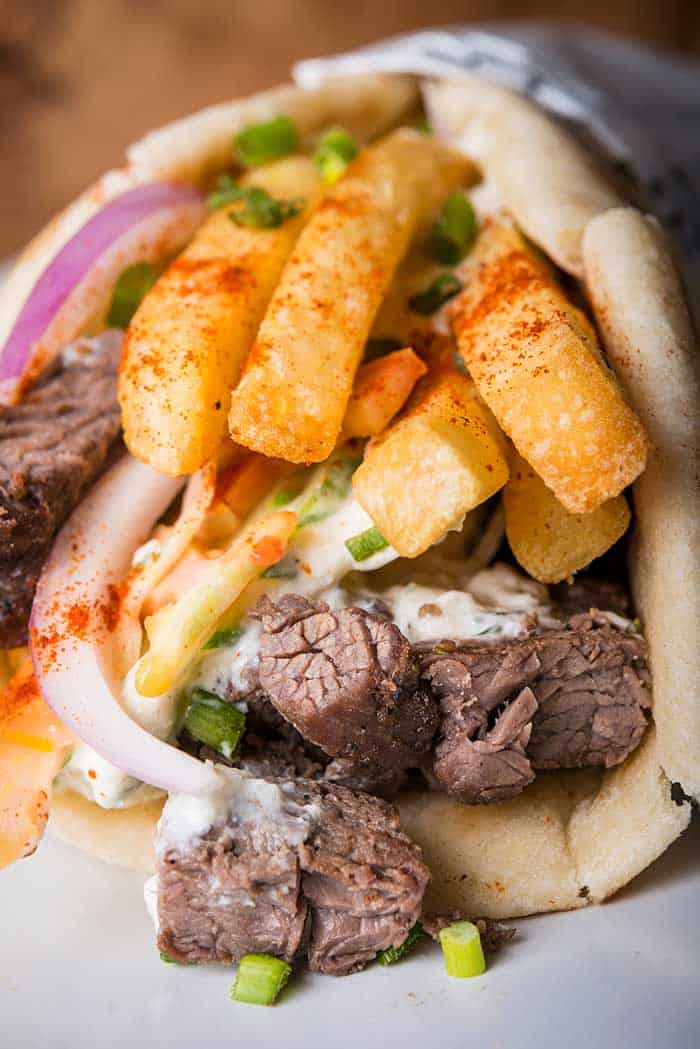 A gyro is a Greek version of a meat sandwich. Instead of traditional bread, a gyro uses a pita. Beef is often the main component of a gyro, so this is the perfect recipe to use if you are repurposing your leftover chuck roast and craving different flavors.
These are very easy to make and only require the meat, the pita, your choice of vegetable ingredients, and the all-important tzatziki sauce. If you do not have any at the ready in your home, this recipe gives instructions on the best way to make the tangy Mediterranean sauce. Get the recipe here.
Italian Stew
You might be wondering what exactly makes this beef stew "Italian". The answer is in the spices. With the addition of classic Italian flavors like oregano, thyme, red wine vinegar, marjoram, and more, this stew will transport you!
This stew also calls for a variety of veggies, but feel free to add and remove ingredients based on your preferences. Prepare this stew in a slow cooker for an easy and low-maintenance way to use your leftover beef and have a hearty stew waiting for you when you get home from work. Get the recipe here.